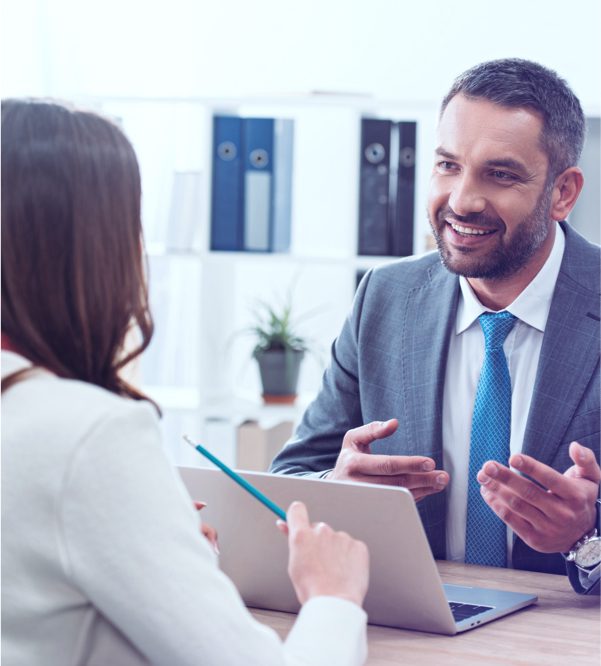 Financial Advisor Partnerships for Wealth Management
Partner with us to offer tax-advantaged wealth management to your clients. Whether you don't have a license, just want to refer, become an advisor or transition your financial advising firm, we've got the solution for you.
Tax Planning &
Wealth Management
With our network of over 8,900 tax and accounting professionals, we're able to connect accountants with financial advisors to offer tax-advantaged wealth management to clients. We choreograph the entire experience from your website to calls, onboarding and delivery.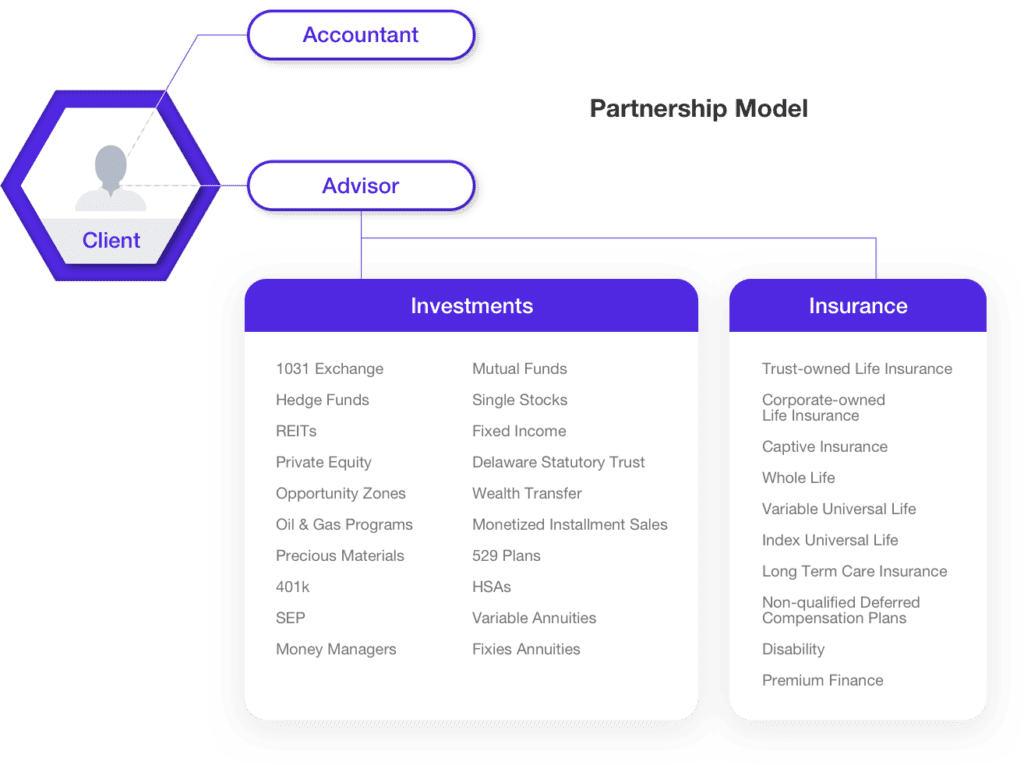 Become a
Financial Advisor
Most tax and accounting professionals aren't licensed financial advisors. But when you start to look at how you're helping your clients, becoming a financial advisor is one of the most obvious next steps for providing them with further value. They want someone to help them manage their entire financial picture from tax planning to CFO services and wealth management. For you to be able to offer these services without a referring advisor, you have to become a licensed financial advisor. Most broker-dealers don't support accountants, but via our partnership with Cambridge Investment Research, we support outside business activities (OBAs) like tax and accounting.
The Steps to Offering Tax-Advantaged Wealth Management
The First Step to Becoming a Financial Advisor Is Passing the Exams
You can pass all of the exams needed to offer investments and insurance in 3-6 months.
We Recommend Taking These Exams:
Securities Industry Essentials (SIE)

Series 7

Series 66

Your State's Life Insurance exam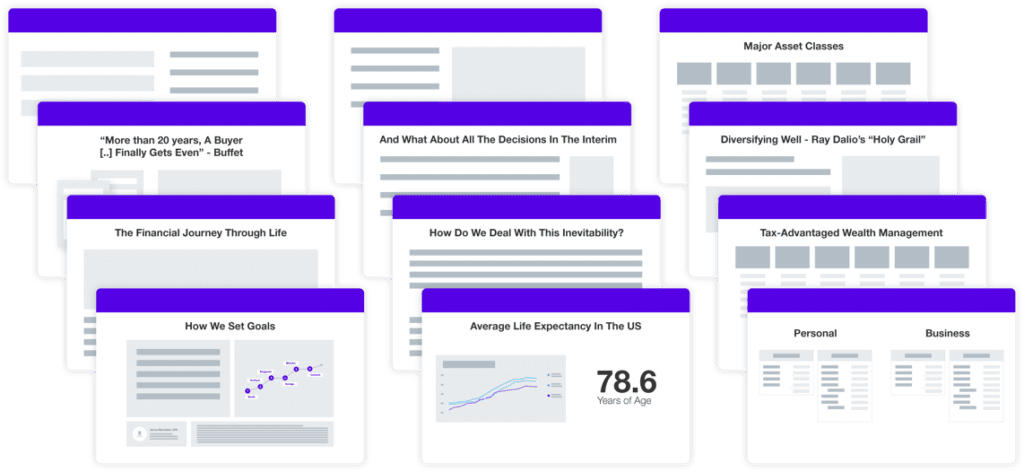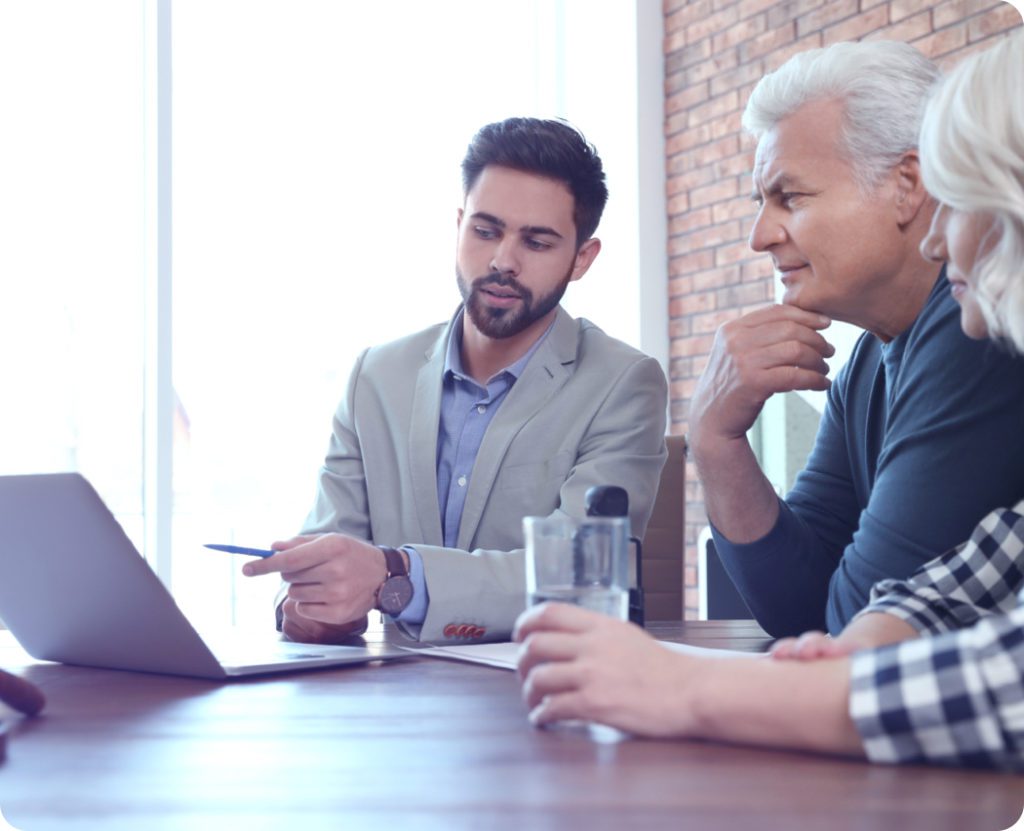 Learn the Products We Use
For Wealth Management
While you know everything about your clients, offering investments and insurance as part of a wealth management offering will take time. We'll walk you through every step:
Assets Under Management (AUM)
Insurance (Term Life, Index Universal Life, Variable Universal Life, Whole Life, Annuities)
Estate planning
Advance planning
Receive Education-Based
Sales Materials
Accountants make great advisors because they understand their clients' entire financial situation. We'll use the client's income statement, balance sheet, personal income statement and net worth statement for reports, together with our 150+ slide presentations for tax-advantaged wealth management and insurance planning, to show the client the value of working with us.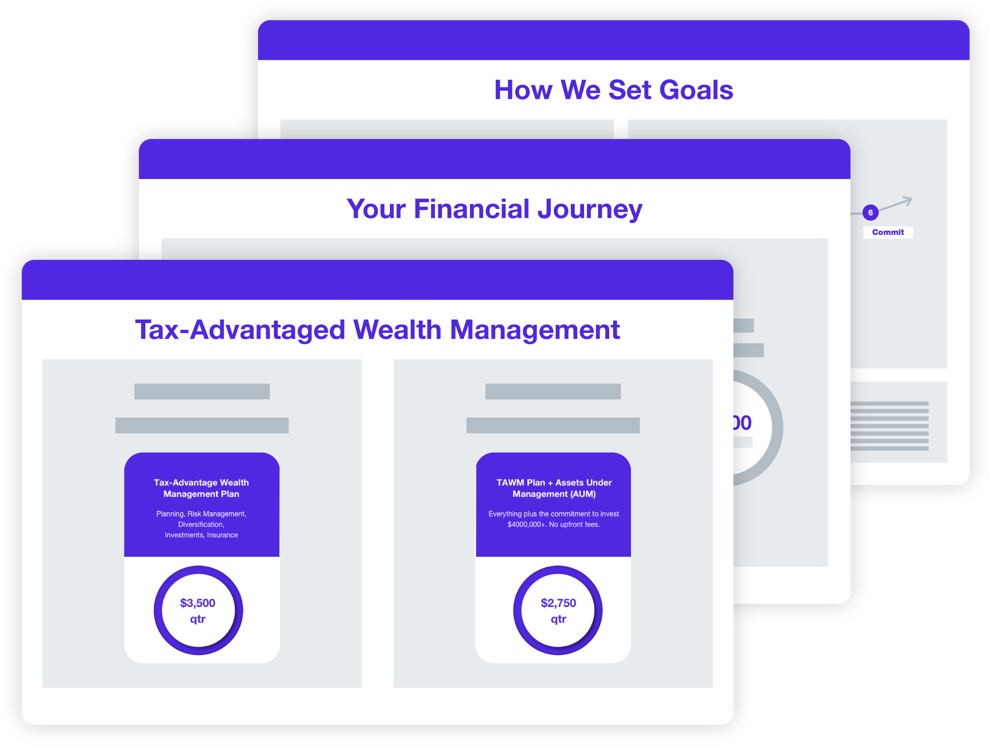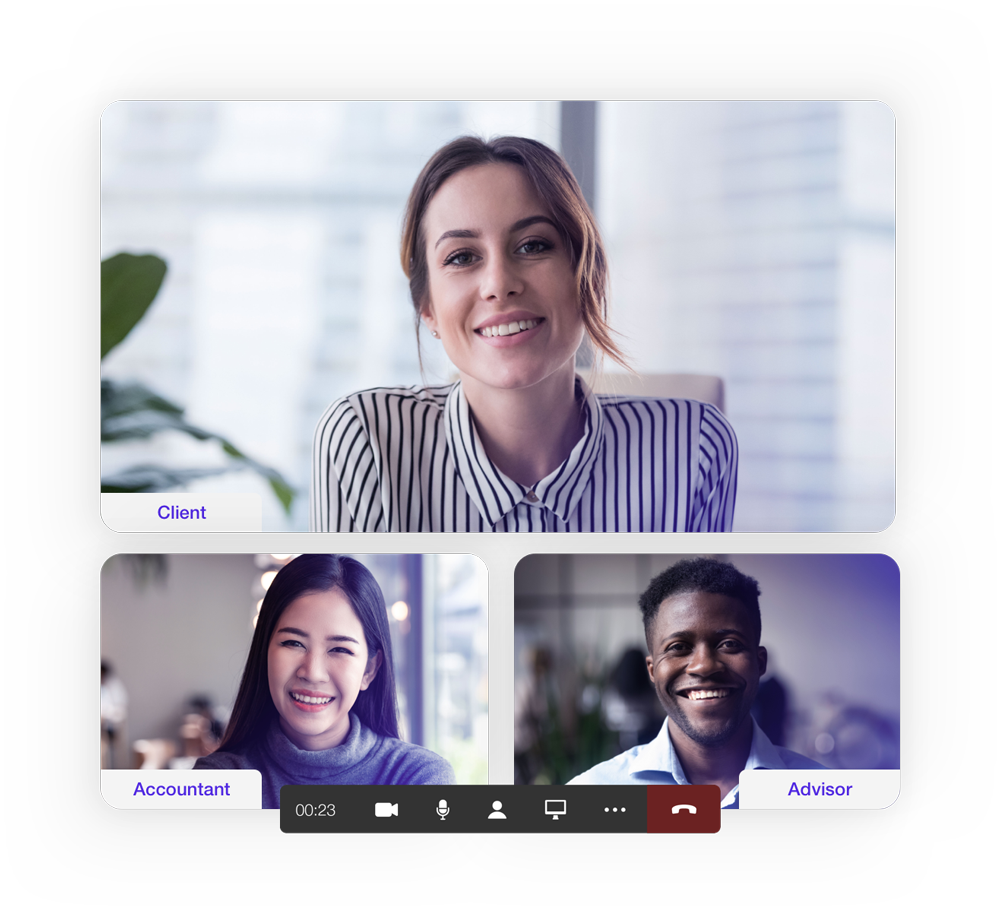 Offer Wealth Management
to Your Existing Clients
We'll give you everything you need to upsell your existing clients into investments and insurance, based on their risk profile and needs.
We'll Help You With Active
Marketing and Referrals
We have thousands of accounting and tax professionals looking to partner with financial advisors like you who understand the relationship between wealth management, accounting and taxes. These accountants can receive a percentage of advisory fees in a partnership we created with Cambridge Investment Research and in some states, they don't need a license to do so*.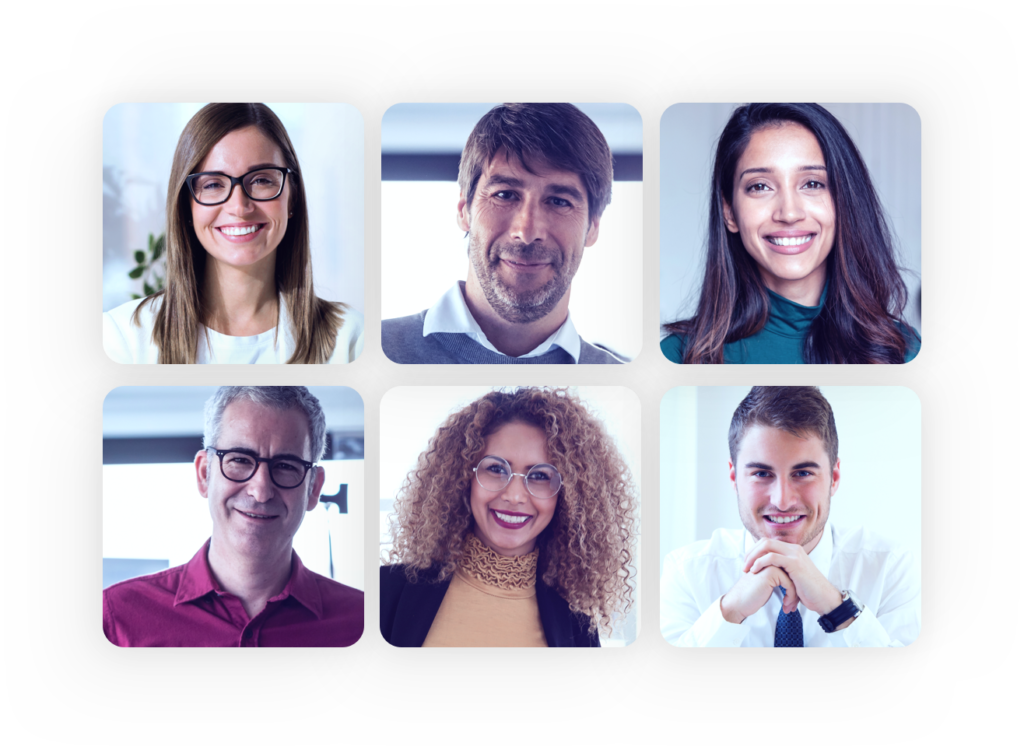 Refer Your Tax Clients for Wealth Management
We'll work with you to determine your client's risk tolerance, timeline and objectives for investment returns. You'll perform risk management and diversification planning and look across their entire personal and business structure to ensure optimization for growth in a tax-advantaged manner, while advising on protections against key risks on a per-client basis.
Partner With an Advisor to Offer Tax-Advantaged Wealth Management to Clients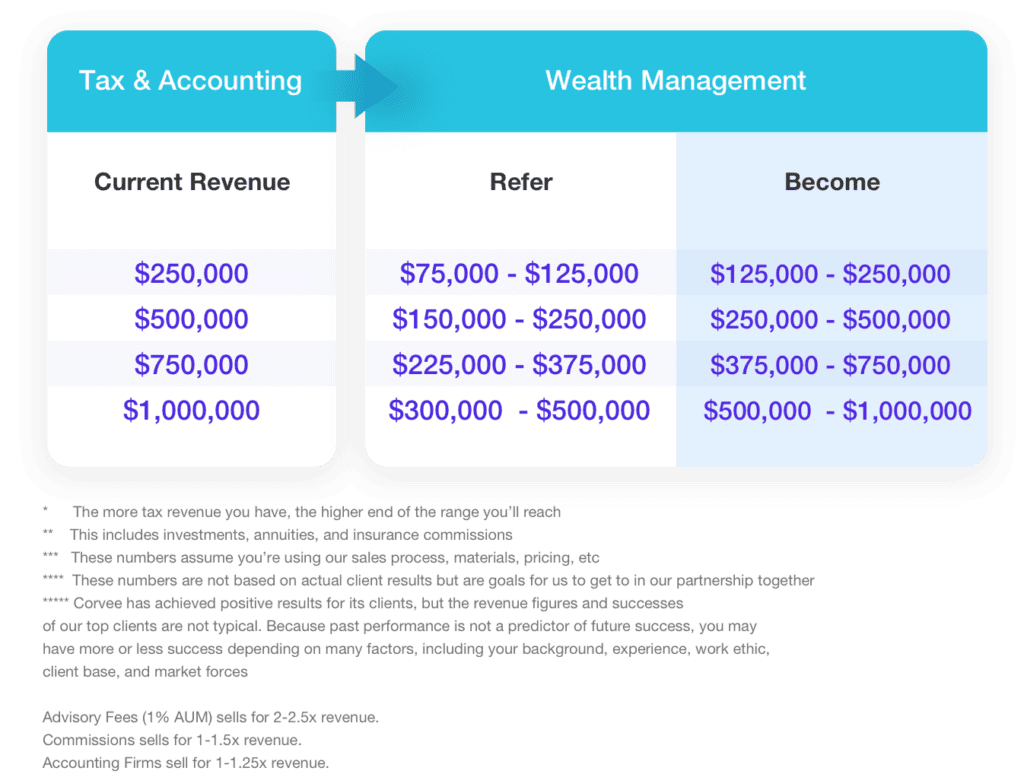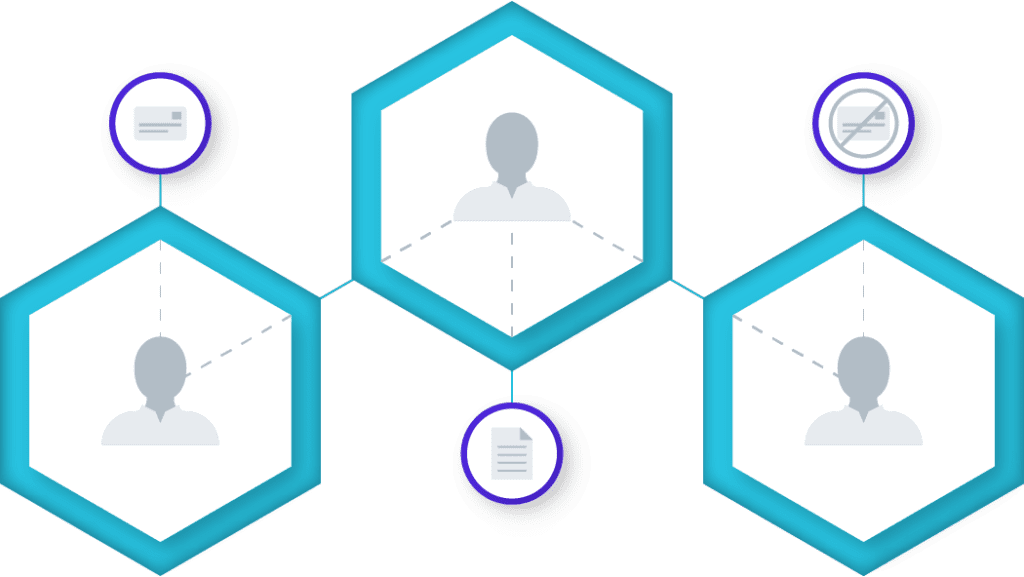 There Are Three Types of Referrers, Which Are You?
License Needed:

if you live in one of the 39 states where a license is required, you'll need to take the Series 65 exam to share in advisory fees. You may also choose to become fully licensed to share in all fees, commissions, insurance, etc.

Unlicensed, Registered:

This is someone who lives in Texas, California or Louisiana, where you do not need to be licensed to share in advisory fees. Additionally, you do need to be registered with the broker-dealer.

Unlicensed, Unregistered:

This is someone who lives in Florida, New York, Colorado, Ohio, Pennsylvania, Arkansas, Kentucky or South Dakota, where you do not need to be licensed to share in advisory fees. Additionally, you do not need to be registered with the broker-dealer.
Once we determine whether or not you need a license, we can take the next step.
You Can Provide Tax & Accounting Advice, But Not Investments & Insurance Unless You're Licensed
When you enter a partnership with one of our advisors, it's important that you make your recommendations based on their tax implications. As you're not licensed, you can't recommend any specific investment or insurance products. Our team will help keep you in compliance every step of the way.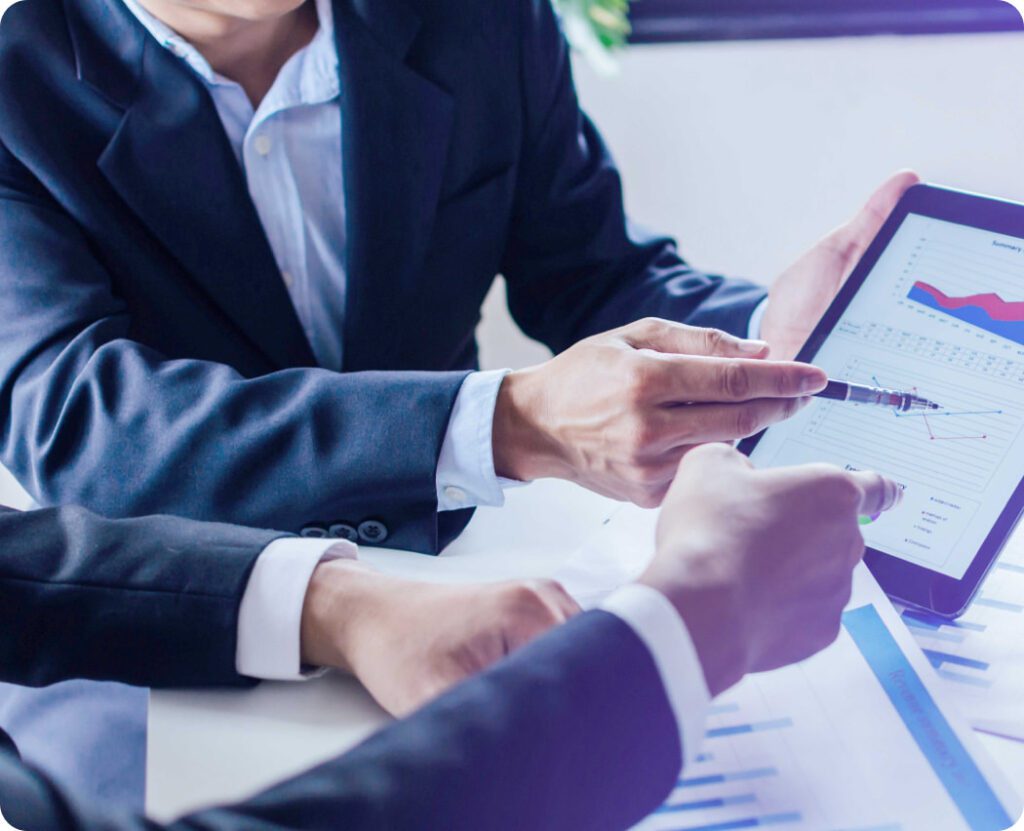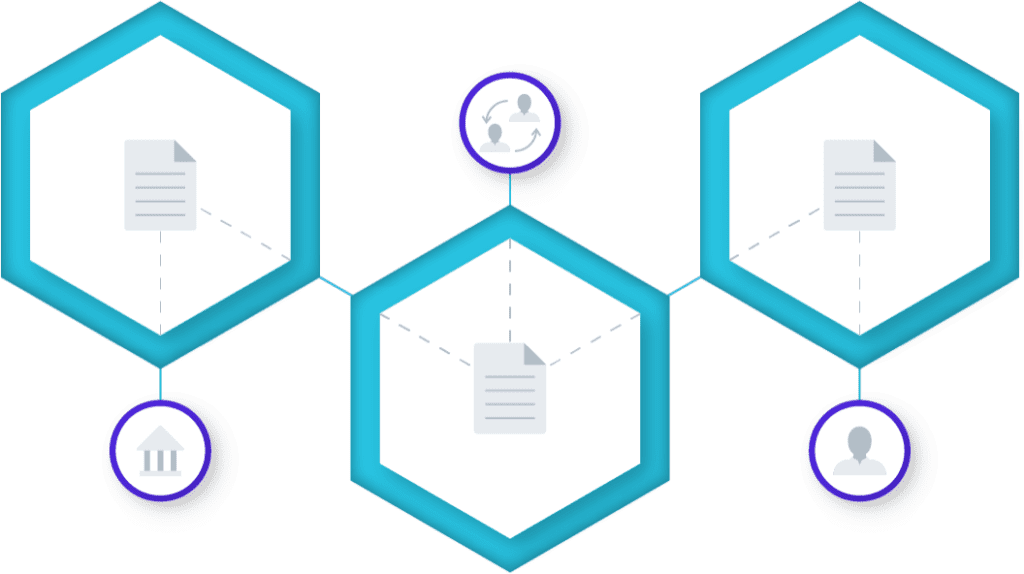 There Are Three Key Agreements You Need to Share in Advisory Fees:
Solicitors Agreement:

This is an agreement between you and Cambridge Investment Research. You'll need to sign this before you start offering wealth management to your clients. We can send this to you today.

Solicitors Disclosure:

This is an agreement between you, your Advisor Partner and the client. This shows the client that you will be party to the advisory fees. They can sign this separately or you can include it as part of your engagement letters.

Compensation Agreement:

This is an agreement between you and your Advisor Partner. This needs to be signed before you receive any payment. It notes the 30% advisory fees you will receive, as well as the advisor's name and their rep code which needs to be generated.
Once You Complete the Paperwork, We Partner You With an Advisor
We pair you with a partner who is a licensed financial advisor holding either a Series 7, 66, 65 or other license. You can interview and choose the person to work with. Once you and your partner are connected, you will have a meeting to review your client list and go over clients whom you think would be a good fit for wealth management. Generally people who have $400k+ income or $400k+ investable assets are a good fit. Once you have determined the ideal clients, you'll do a discovery and hand-off meeting which is a three-way meeting among you, the client and your wealth management partner. After that, you'll come in as and when needed for tax advice and your input in final decisions.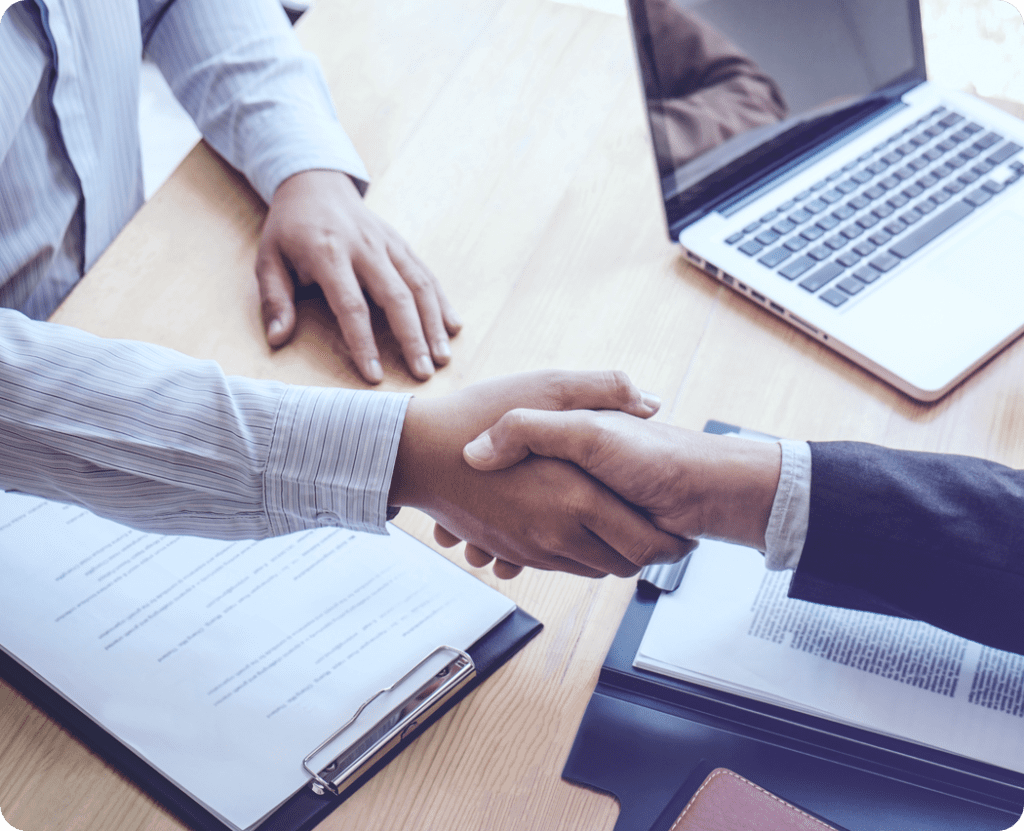 Existing Advisor?
Transition Your Firm
Most broker-dealers and branch Offices of Supervisory Jurisdictions (OSJs) don't provide support when it comes to growing your business. We're different. We have a network of over 8,900 tax and accounting professionals who are our customers. They have paid us to help them grow their firms and monetize their existing clients. We recommend that each of them partner with an advisor. We've also given them a way to share in the advisory fees through solicitor's agreements.
Work With Us, and It's Going to Be
Unlike Anything You've Ever Seen
Use Tax Planning to Grow
Your Firm
We believe the tax plan is the key to being able to offer investments and insurance to clients. We have developed the marketing, sales and delivery materials for you to be able to get business owners to pay for tax planning separately from wealth management plans, even if you're not an accountant.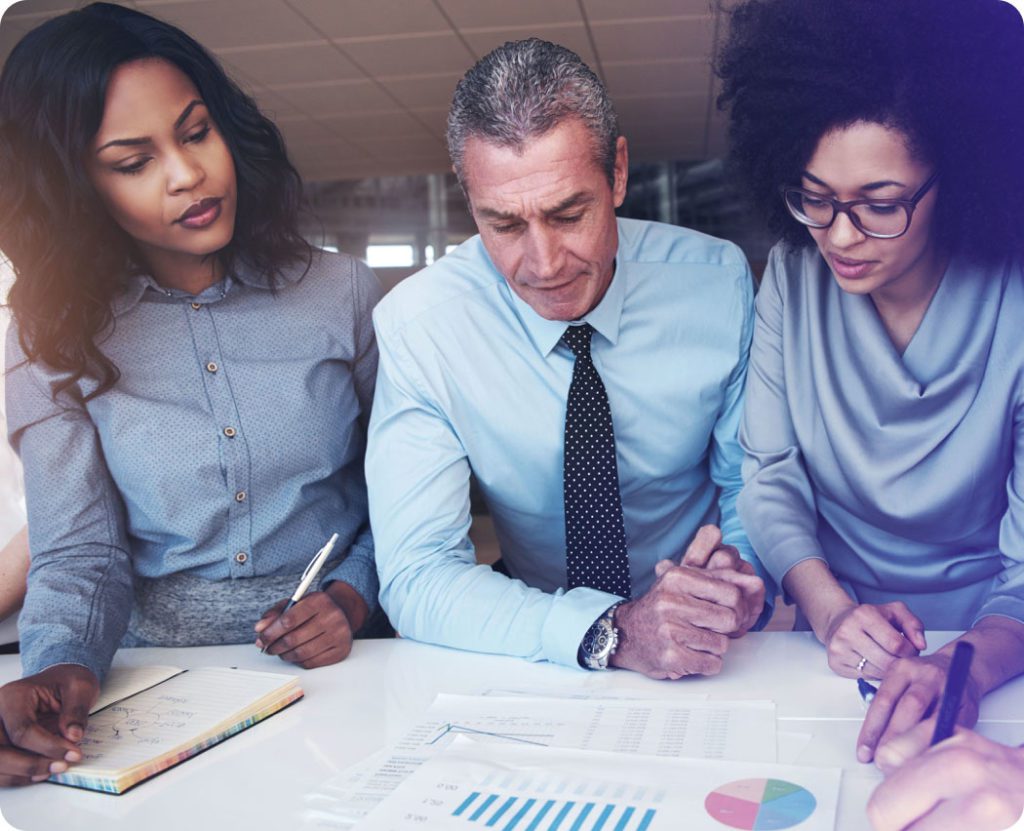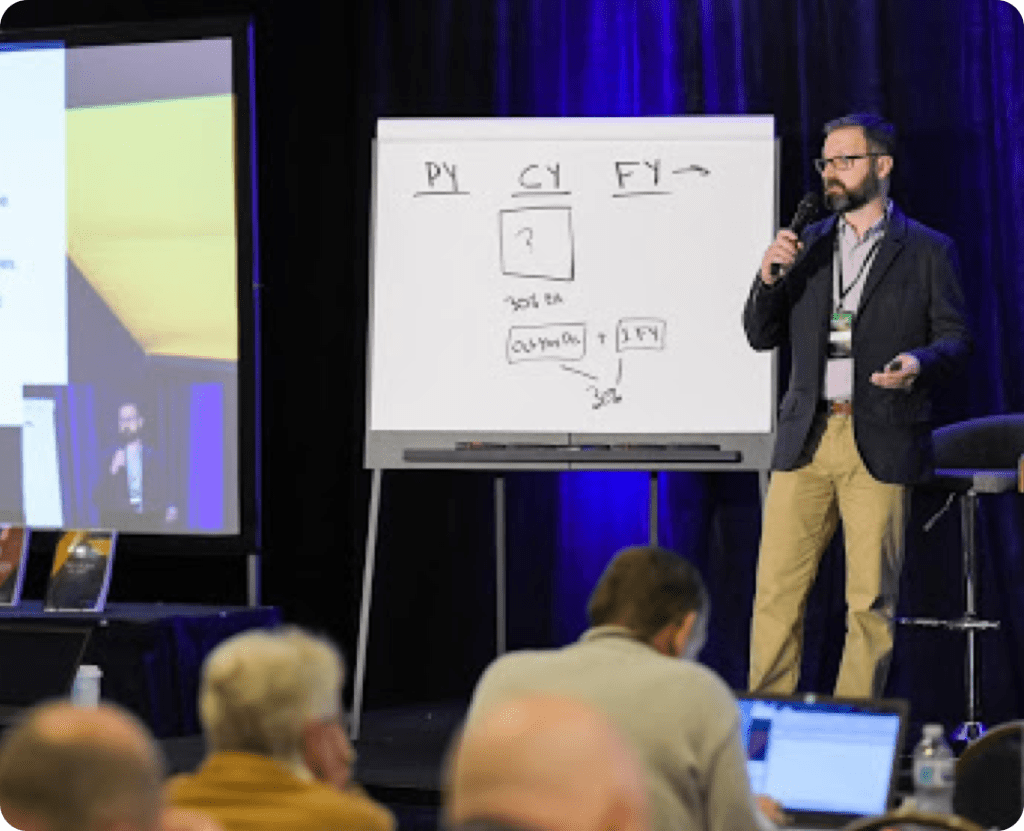 Partner with CPAs
and Accountants
We will set up active referral partnerships between you and our network of 8,900 tax and accounting firms that work with us as part of our coaching, training, events and software business. Through our relationship with the broker-dealer, we can make these accountants solicitors and they will share in advisory fees.
Support for Outside Business Activities
While most broker-dealers don't like tax planning, we believe that if it's good for the client, we need to find a way to do it. We approve many outside business activities including tax planning, even if you're not a traditional accountant.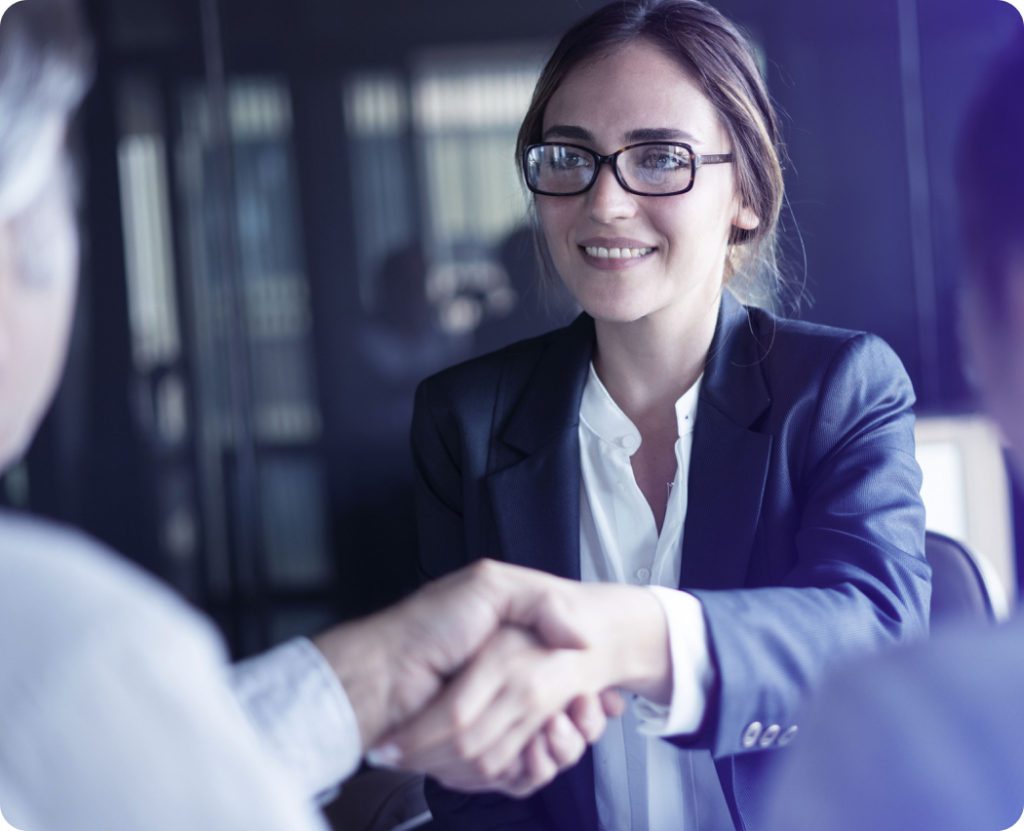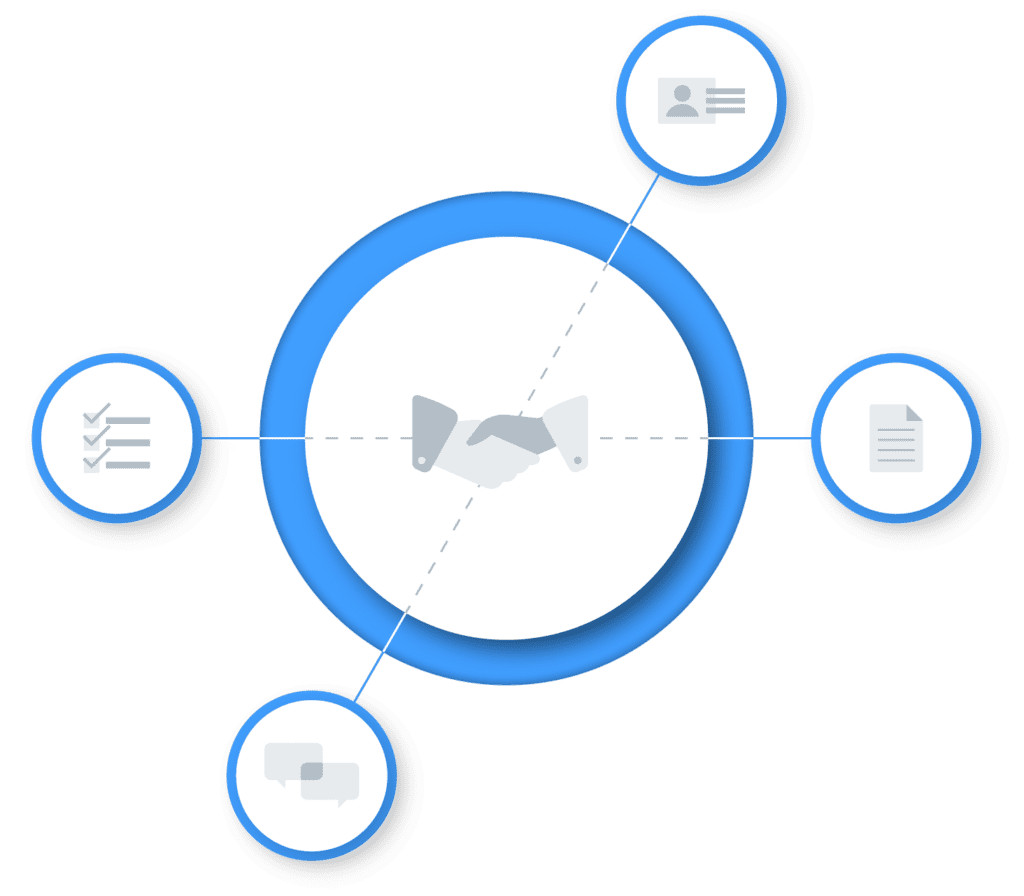 We're Partnered with Cambridge Investment Research
Support for outside business activities, solicitor's agreements, pre-approved education-based sales decks and tax-advantaged wealth management, and having some of the best technology in the industry, Cambridge Investment Research is an exceptional broker-dealer partner which we work with.
Join Our Advisor Partnership Today
Securities offered through Registered Representatives of Cambridge Investment Research, Inc., a broker-dealer member FINRA/SIPC. Advisory services through Cambridge Investment Research Advisors, Inc., a Registered Investment Adviser. Cambridge and Corvee Advisors LLC are not affiliated. This communication is strictly intended for individuals residing in all 50 states, D.C. and PR.
Want to Learn More?
Please fill out the form below.
Interested in Partnering?
Fill out the form below, and we'll be in touch.
Want to Learn More?
Please fill out the form below.
Want to Learn More?
Please fill out the form below.
Want to Learn More?
Please fill out the form below.
See Corvee in Action
Schedule a product demo with Q&A