Blog
Yachts and Taxes: What You Should Know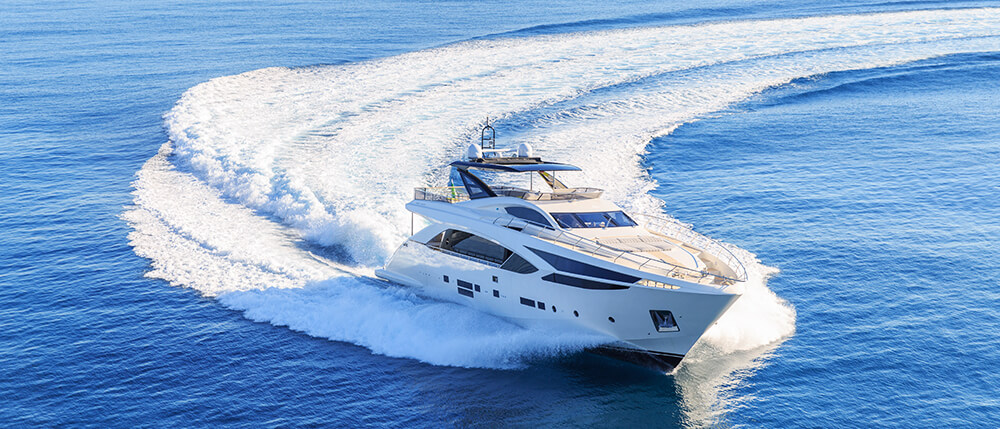 Those who are seeking freedom, pleasure, or adventure often dream of owning a boat. Unfortunately, the cost of boat ownership is financially draining due to expenses such as storage, registration, insurance, fuel, and maintenance. However, there is some good news for those who want to set sail.
Can You Write Off a Boat on Your Taxes?
The good news is that there are some tax write-offs available for boats used for business and even pleasure that can offset some of the expenses. And yes, this includes yachts and tax deductions.
What Taxes can You Expect When You Buy a Yacht?
The bad news is that yachts are subject to taxes. These taxes go towards waterway upkeep, on-water services, and boat facilities. Most of the taxes will be state-based, so you should find a planner who is versed in state and local planning as well. There are 4 common taxes that yacht owners have to pay.
Sales Tax
Sales tax is paid at the time of purchase. This tax is based either on a percentage applied to a portion of the purchase price or a flat rate with a cap. Yacht owners may also be subject to a local sales tax. The sales and local tax are dependent upon the state, county, and municipality that you made the purchase.
Use Tax
If you don't pay sales tax on your yacht at the time of purchase, you probably will have to pay a use tax in the state where you will be storing your boat. Use tax is applied to only a certain portion of the yacht's purchase price. If the sales tax rate is higher in the state you purchased the yacht than the use tax in the state where the boat is being stored and used, then you will probably want to opt to pay the use tax and not the sales tax.
Personal Property Taxes
Many states levy a tax on personal property such as cars, and that could be extended to your boat! Depending on the state the yacht is based out of, you may have to pay personal property taxes on a yearly basis.
Property Taxes
There's even a property tax on the boat slip. If you own a boat slip, the slip is assessed by the local municipality. If you are leasing a boat slip, property taxes are usually included in the monthly lease.
What is a Yacht Tax Write-Off?
While there are taxes every yacht owner has to pay, the flipside is that there are some tax deductions that can save yacht owners money on their taxes. The deductions depend on how the yacht is being used.
Business Use
There are some substantial tax deductions if you are using your yacht for a legitimate business purpose such as chartering or for sightseeing tours. To qualify for business use, the yacht must be used for business purposes at least 50% of the time.
Purchase Price Expense Deduction
Under Section 179 of the Internal Revenue Code, the Purchase Price Expense Deduction allows an entity, either a corporation, partnership, or LLC, a one-time deduction of 100% of the purchase price of the yacht, up to a maximum deduction of $500,000, during the year of purchase. However, the benefit is reduced if the purchase price is more than $2 million. The yacht can be new or pre-owned. Equipment upgrades can be written off as well if they are within the same year the yacht was purchased.
Business Expense Deductions
If you are earning income off of your yacht at least 50% of the time, then you can deduct business expenses from your taxes. Some of the business expenses that can be deducted include equipment, slip costs, fuel, maintenance, crew salaries, interest, property tax, insurance, and depreciation. Thanks to the Tax Cuts and Jobs Act, entertainment is no longer deductible.
Home Office Deduction
This deduction is frequently overlooked. If your boat is used as a part-time office, you may also qualify for the home office deduction. The activities in this yacht office must be business-related and occupants must have business discussions while aboard the yacht.
Business Commuting
If you use your boat for commuting to and from work, you also may qualify for tax deductions. Again, you must use the yacht at least 50% of the time for business transportation. The deductions for business commuting include storage, crew salaries, depreciation, repairs, fuel, and insurance.
Depreciation
As mentioned earlier, depreciation can be a tax deduction if the yacht is used in business. A bonus depreciation deduction can be taken in the year the yacht was purchased. Depreciation, in this case, is 100% of the purchase price., but this is only available until the end of 2022. Beginning in 2023, the amount of bonus depreciation will be 80% of the amount over $500,000 after section 179. The adjusted cost basis of the yacht can be depreciated over the period of 10 years. To determine the cost basis, you deduct the Section 179 expense deduction and the bonus depreciation deduction from the purchase price. Cost basis is the balance.
What are the Tax Advantages of Living on a Boat or Yacht?
Some individuals actually live on their yachts. There are even tax advantages to using your yacht as a primary residence or as a second home.
Is Boat Loan Interest Tax Deductible?
Deducting the interest you pay on your boat loan, similar to mortgage interest, is the biggest tax deduction for recreational boating. To qualify for this deduction, the yacht must have a toilet, cooking facilities, and a sleeping area. The second home mortgage interest deduction has a cap of $750,000.
If you rent your boat out, you need to stay on the boat for either at least 14 nights during the tax year or 10% of the number of days the boat was rented to take advantage of the tax deduction as a second home.
There's another tax advantage to living on a yacht. If your yacht is listed as your primary residence and you happen to sell it at a profit, you could qualify for a capital gains exclusion which would result in a huge savings on your taxes.
Is There any Deduction for Donating a Yacht to Charity?
If you are in a position to donate your yacht to charity, then the IRS offers a deduction for this generous act. The market value of the yacht on the day it is donated can be deducted from your taxes.
Getting the Most Out of Yacht Tax Deductions
If you are a yacht owner and are looking to save on taxes, deductions can be a powerful strategy. Good tax planners, however, use a variety of strategies each year to save money. Tools such as Corvee tax planning software help taxpayers quickly find the strategies available to them. Request a demo today.