Blog
What to Expect if Biden is Inaugurated in January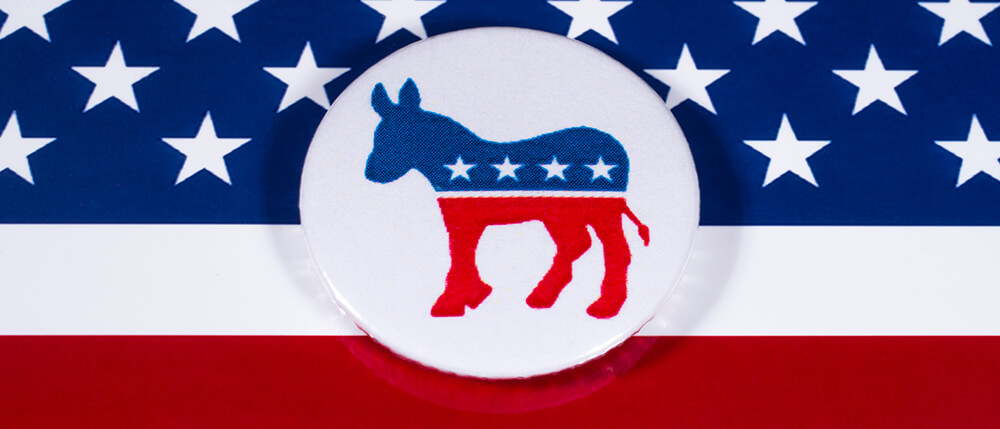 While the election is still being contested, it appears Joe Biden could very well be the next President—and that means we could have some more clarity on what taxes will be in 2021 and beyond. This also means there are big potential tax planning opportunities for savvy tax and accounting firms who are prepared for this unique moment. Here is a quick summary of what we know currently:
Biden's Tax Plan for Businesses
Biden desires to raise the corporate tax rate to 28% and institute a minimum tax of 15% on book profits for larger businesses. He also wants to expand the GILTI tax rate from 10.5% to 21%.
Biden plans to maintain the current tax law as to bonus depreciation. This will allow for 100% bonus depreciation through the year 2022, after which it will start to get phased out. Assuming no extenders bills are passed, bonus depreciation will expire at the end of 2026.
As to the R&D expense deduction, Biden hopes to reverse the TCJA's amortization requirement and let businesses fully deduct R&D expenses in the year which they are incurred.
In addition, one of Biden's biggest changes to the corporate tax code is likely to be his "Made in America" tax credit. This 10% credit would be made available to businesses that create manufacturing jobs for U.S. workers. It would be given to companies that:
Reopen a closed factory (or a factory in the process of closing)
Refurbish existing facilities to help advance manufacturing technologies
Bring service or production jobs back to America
Expand current facilities to enhance production capacities
Increase manufacturing payroll for American workers
Biden's Tax Plan for Individuals
Biden proposes changes to many laws.
Biden wants to reverse the tax rate changes implemented with the TCJA for individual taxpayers, which would raise the top marginal tax rate back to 39.6%.
Biden wishes to maintain the preferential rate for capital gains tax for taxpayers reporting under $1 million of taxable income. For high earners, he wants to tax capital gains at the rate as ordinary income, which under his tax plan would be 39.6%.
Biden wants to expand the Child and Dependent Care Credit to $8,000 per dependent (max of $16,000) and make the full credit available to families earning less than $125,000 and partially available for families earning over $125,000 but under $400,000.
Biden wants to keep the EITC to workers age 65+.
Biden wants to raise the estate tax rate to 45%, reduce the exemption to $3.5 million and eliminate the step-up in basis for inherited taxes.
There are also some new tax credits that Biden hopes to create, including:
Homebuyer Tax Credit

– For a few years following the 2008 recession, Congress enacted a temporary $8,000 first-time homebuyer's credit. Biden wants to create a credit similar to that, worth $15,000 per individual. He would also like to make this a permanent addition to the tax code.
Renter's Tax Credit

– Biden will establish a tax credit for low-income renters that limits their rent and utility payments to 30% of their total income.
Informal Caregiver Tax Credit

– Biden looks to provide a $5,000 tax credit to informal caregivers who aren't eligible for the Child and Dependent Care Credit.
Perhaps the part of Biden's plan that has created the most talk in the news is his claim that he will not raise taxes for anyone making less than $400,000 per year. This plan has been under scrutiny, but we can see in his tax plans that this $400,000 threshold shows up many times.
Wages that grow beyond $400,000 would be subject to social security tax. Under current laws, all wages that exceed $137,700 are exempt from social security tax. Biden would levy social security tax on wages below $137,700 and on wages that exceed $400,000. Amounts in between those two thresholds would not be taxed.
Some tax credits such as the Child and Dependent Care Credit will be phased out once families reported $400,000 of income.
The 20% QBI deduction could be eliminated for individuals earning more than $400,000.
Biden would phase out itemized deductions for taxpayers with incomes over $400,000. Currently, there is no limitation on itemized deductions, although individual deductions may be limited based on income.
4 Upcoming Time Frames to Keep in Mind
There are four distinct periods that you need to be aware of now that we know Biden could be in office:
Nov. 3rd to Dec. 31st, 2020
Jan.1st, 2021 to COVID-19 bill
Jan.1st, 2021 to tax overhaul bill in 2021
Tax overhaul bill in 2021 to Dec. 31st, 2021
Each of these four periods requires a different set of tax planning. Not to mention, the COVID-19 bills and tax overhaul may happen in different years (2020, 2022), which may create even more tax planning periods for your firm.
Remember that Biden's tax plan is just a plan. Your clients must realize how quickly these plans can shift. The coronavirus, international events, the House and Senate will all affect business operations in 2021. However, with some semblance of certainty now, you can more confidently go about tax planning for your clients. We've even built a proactive, multi-entity, multi-year tax planning software to help you save your clients money over the next 14 months and beyond. Inside this software, we're also building a comparison of current tax law versus Biden proposals to help give you all the information you need in order to build the best tax plans possible for your clients in 2020, 2021 and beyond.