Blog
What to Do When Big 4 Firm Recruiting Events Don't Come to Your School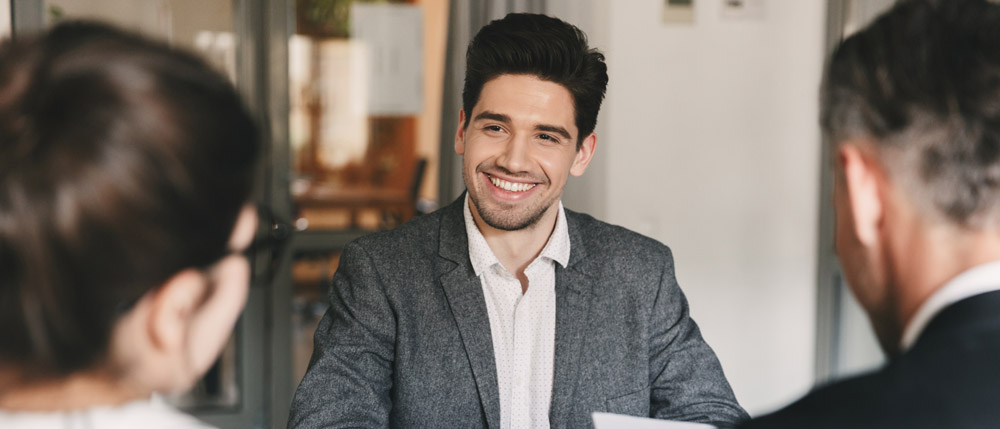 If the Big 4 firm recruiting events aren't scheduled to come to your school, you've got some extra work to do if you want to get hired at PwC, Deloitte, Ernst & Young (EY), or KPMG. These massive firms do the vast majority of their hiring from schools they visit. We do not make this statement to deter you, because there is no reason you should not seek out and earn a job with the Big 4 just because they don't visit your school.
It Is a Disadvantage If No Big 4 Firm Recruiting Events Come to Your School
When there are no Big 4 firm recruiting events scheduled for your school, you will need help to get your foot in the door. This is because you'll essentially need to prove your legitimacy as a potential hire before you are ever given the opportunity to interview. This will require being proactive in establishing relationships with the Big 4 firms, because they won't fall into your lap as they might if there were Big 4 firm recruiting events at your school.
Some people have luck at career fairs off campus, others through contacting recruiters directly. Sometimes, by expressing your interest in the firm through one of these avenues, you will be encouraged to submit your resume and may receive an initial phone interview. You should certainly attempt to secure an interview through one of these options.
Some candidates are referred to firm websites where they can post their resume and may be asked to fill out a survey or some additional information. While this is a good start, simply submitting your resume to an online repository and then hoping and waiting is not going to give you a high percentage success rate. Likewise, having a recruiter tell you that you might hear back from them in a while and then waiting for several weeks also does not bode well for getting an opportunity to interview.
If you pursue a career fair or contacting the firms directly, and are declined the opportunity to interview initially, then we have some suggestions for how to work through this situation.
Big 4 Firm Recruiting Gives Advantages to Target Schools
The most important thing throughout the hiring process is how you interact and the relationships you build with the recruiting teams. The location of where these interactions take place is not the most important. What is also true is that preference is given to candidates from target schools.
Target schools are defined as schools that a firm places an emphasis on for recruiting purposes. If a firm does not interview at your school or hold certain recruiting events on campus, you probably do not attend a target school. All else equal, a candidate from a target school is going to get the job over the same candidate from a non-target school.
Your goal must be to differentiate yourself from other candidates so that all else will NOT be equal. However, it is important to know that if none of the Big 4 visit your school you face an uphill battle, and for this reason we feel it is important that you understand why.
The explanation is essentially two-fold. First and foremost, it is a business decision. Big 4 firms spend massive amounts of money on recruiting. A large portion of the recruiting budget is spent on target schools. These are schools that, for whatever reason, the firm has identified as producing large numbers of well qualified candidates.
One way to summarize it is that they feel they are getting more bang for their buck at these schools. Regardless of whether or not that is true, your job is to show them that they missed an outstanding candidate by not visiting your school. This can still be done, and you can still receive a job offer, even if nobody else from your school will be able to pull it off.
The moral of the story is this: if you are not at a target school, you need to be ready to go all out from day one. Candidates from non-target schools get hired every single year, but it takes persistence, perseverance, and a never-say-die attitude.
The second reason for target school favoritism is this: there are often many alumni from target schools in high positions in the firm. Before we go screaming with our hands in the air about how horrible the leaders of the Big 4 are or how unfair life is, we need to admit that this makes sense. It is incredibly expensive for firms to recruit and retain talented individuals. If a school has proven to be above average at supplying the type of person who is successful within the firm, then it just makes good sense to continue hiring candidates from that school.
It won't do us any good to bemoan the situation created by the quality work of others, nor to loathe the fact that our school has not received such an opportunity. The best thing we can do is accept reality, understand the rules of the game we're in, and go out and give it our best shot. On the bright side, it doesn't hurt when you are playing a game in which many of the other players choose not to think creatively within the rules of the game, nor take advantage of all the opportunities that are available to succeed!
Making a Personal Connection with a Big 4 Firm
We have acknowledged that people in high places in all of these firms show favoritism towards their fellow alumni. However, there is a silver lining here; there is absolutely no reason this advantage should be limited to the school you attend.
Said plainly, Partners will help people they like or associate themselves with if they think they will do a good job. You may not have a connection with a Partner through the school you attend, but there are hundreds of other ways to make this connection. Here are some ideas:
Mutual Friendship

—If you know anyone, and we mean anyone at all (friend, mentor, friend of a parent or other family member, church member, community organization member, etc.), that knows someone high up at one of the Big 4 firms, get them to introduce you.

Common Bond

— Once again this can be ANYTHING – sports, music, race, religion, love of food, etc.

Create a Connection

—Do whatever you can to interact with Partners (or someone of high stature at the firm). Every Partner sits on the Board of some charitable or non-profit organization—find one that interests you and get involved and either introduce yourself at an event or use it as a talking point later. Ask all of your resources (career center, alumni, professors, family, friends, etc.) for any leads or advice on how to contact a Partner.
The point here is that you should use to your advantage the fact that people like helping people they feel a connection with. Earlier in this guide we stress the point that Partners are the owners of the firm, and therefore can make almost anything happen. If you can find a way to make a strong connection with a Partner, it has the potential to outweigh the fact that you don't attend a target school.
Do your best to parlay this into an interview and from there it's up to you and you alone to prove you are a more deserving candidate than other highly qualified individuals from target schools.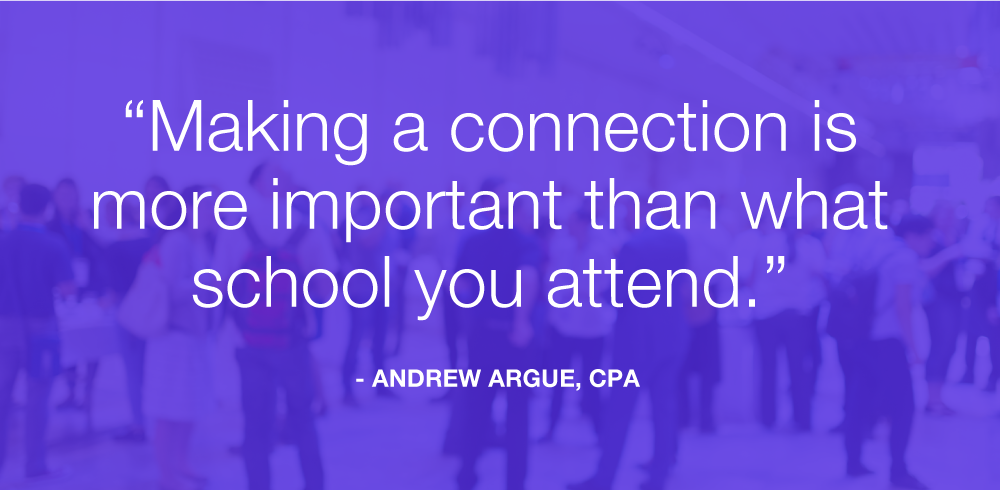 Example of Connecting with a Big 4 Firm Recruiter
One of the authors of this blog faced a very bleak situation. Having spent 3.5 years and thousands of dollars pursuing an accounting degree, none of the Big 4 were coming to his campus. Every recruiter he contacted, while polite, was dismissive and unable to offer him an interview.
He went to a school several thousand miles away from his home, so most of his network had no hope of helping him connect with someone of importance at a Big 4 firm. Furthermore, his school was several hours away from the nearest Big 4 office, making it difficult to find any commonality through community or even to join an organization that could provide access to someone who could help.
He was able to locate the contact information for two Partners in one of the Big 4 firms, and he decided to call them. Though he put thought into each call beforehand and tried hard to demonstrate interest and maturity, he was politely declined by both Partners. However, before each call was concluded he asked for the number of another Partner in the office so he could see if they had any interest in meeting briefly.
He called seven different Partners before he finally convinced one to sit down with him. On a Wednesday morning he drove 3 hours to meet the Partner for lunch. Try as he might, he had a very difficult time establishing any sort of personal connection with her. She was of a different sex, race, religion, economic upbringing, and everything else that came up in conversation.
The situation did not look promising. Then, halfway through the conversation, the impossible happened and he stumbled upon some common ground. The Partner felt that more or less nobody had ever given her a chance. Sure she'd had great opportunities in her life, but she felt strongly that she had to earn every one of them, and oftentimes had to do more to get those opportunities than another person would have.
She saw this same strife in him. In one short lunch, an incredibly strong bond was forged. Not only did she push to get him the interview he needed in order to earn the job offer, but to this day she continues to be a mentor for him. A strong connection between two people is a powerful thing, do not underestimate it.
Get Your Foot in the Door Even Without Big 4 Firm Recruiting Events
In summary, when the name of your school doesn't provide you with a natural connection, nor an opportunity to attend Big 4 firm recruiting events, you need to dig deep and find other ways to make both of these things happen. If you can make a good connection, the recruiting event (in this case an interview after establishing a relationship through more informal methods) will hopefully follow.
It is an uphill battle in the sense that you don't have the firms knocking on your front door and holding interviews on campus. However, it by no means precludes you from earning a job offer if you are willing to put in the effort and think of creative ways to make it happen.
As a final closing point, do not forget that the whole point of establishing a connection with someone (in terms of trying to earn a job offer) is to ultimately open the door for an interview and a potential job offer. This is important because you need to explicitly express this interest and desire at some point in your relationship or it will never happen.