Blog
What Is the Best Tax Software for CPA Firms?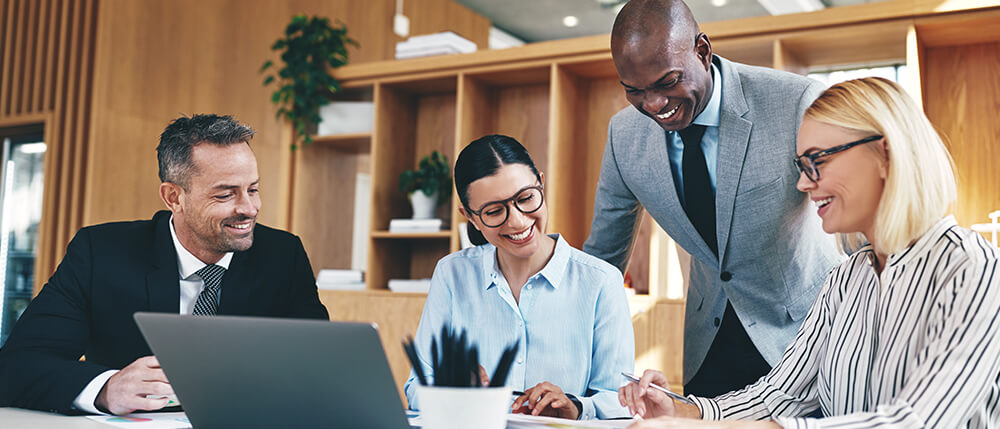 When considering investing into tax software for your CPA firm, there are a multitude of factors to take into account. It's not only about finding the best tax software for CPA firms, but about getting the right type of tax software that suits your needs. There is tax practice management software, tax preparation software and tax planning software, among other things. So, the first question to address isn't "what's the best tax software for CPA firms?" but rather what type of software do you need in the first place?
Types of Tax Software on the Market
Let's first look at tax practice management software. The goal of this type of software is to automate certain aspects of your tax firm, such as your inbound requests, payments or other administrative tasks.
A good tax practice management software can act as your central hub, organizing workflow, document management and client communication. For all these reasons, many firms, especially larger ones, have some kind of tax practice management software.
Next, there is tax preparation software. As we all know, many tax preparation softwares are built for the consumer market, which help individuals file taxes themselves. Most of these tax preparation software applications are built for someone to file a return from start to finish, without prior experience in taxes or accounting—thus, seemingly eliminating the need for a CPA in the first place.
Of course, CPAs need a more sophisticated tax preparation software than the products sold to consumers. Tax preparation software for CPAs should be designed with more advanced tools such as the ability to scan information and organize line items and forms. The name of the game here is to automate data entry and organization as much as possible to be able to handle a high volume of returns as easily as possible.
Finally there is tax planning software. This type of tax software is for the purpose of helping CPAs find tax savings for a client. This goes above and beyond merely filling out forms to prepare an accurate tax return. Rather, this type of software should calculate multiple tax planning strategies across multiple entities and years to maximize tax savings.
Which Type is the Best Tax Software for CPA Firms?
As you can see, the best tax software for CPA firms likely depends on your particular needs. If you desperately need a tool to help you with client collaboration and payments, the best tax software for your CPA firm would likely be a good tax practice management software.
If, on the other hand, you have a thousand 1040s to do, you're likely going to need a robust tax preparation software built for CPA firms so that you don't have to do so much manual form-filling.
If you already have tax practice management software as well as tax preparation software, the next logical step is to invest in tax planning software. With this type of tool, you can save many of your clients tens to hundreds of thousands of dollars in taxes—and charge a high fee to do so because you're bringing them so much value.
Why We Believe Corvee Tax Planning is the Best Tax Software for CPA Firms
While tax practice management software and tax preparation software are necessary for accountants, an even more valuable tool is to have the ability to put together a professional tax plan for each of your clients.
Tax planning used to be somewhat time consuming, because without using specialized software that automates the process, it simply takes much longer to manually put everything together. First off, you have to know tax saving strategies, such as the top ways to maximize deductions, the most efficient entity structures, top retirement and insurance options, and both niche and advanced strategies. Even then, when you tax plan manually you're likely to miss a bunch of strategies, underestimate strategies, miscalculating the savings across entities or movement across marginal tax rates.
A software algorithm that is already pre-programmed with many tax planning strategies can pick up on multiple strategies you might otherwise miss. As an added bonus specifically for Corvee Tax Planning software, you can have clients complete a tax prep questionnaire which then flows right into the tax planning software and automatically calculates estimated savings in current and future years.
Tax firms now have the option to hit two birds with one stone, creating more productivity by making tax plans during tax season. It's very realistic to have tax plans 80% done for 90% of your clients by mid-April, and finish the remainder of each tax plan after tax season is done.
The point is, it's now more viable to begin the process of tax planning even during tax season if you have the right software to make it happen. Keep in mind that tax planning as an advisory service can help firms upgrade clients to pay five to seven times what they are used to paying for preparation!
2021 Best Tax Software for CPA Firms Is…
With the ability to automatically calculate over 60 tax planning strategies across multiple entities instantly, we believe the overall best tax software for CPA firms is Corvee Tax Planning. While other tax practice management software or tax preparation software is certainly useful, the value that a robust tax planning software can bring is unparalleled.
Schedule a complimentary demo today to see the full power this tax software for CPA firms can do. You just might discover you can save your clients more than you thought possible.