Blog
What is the Best Tax Software for Tax Preparers?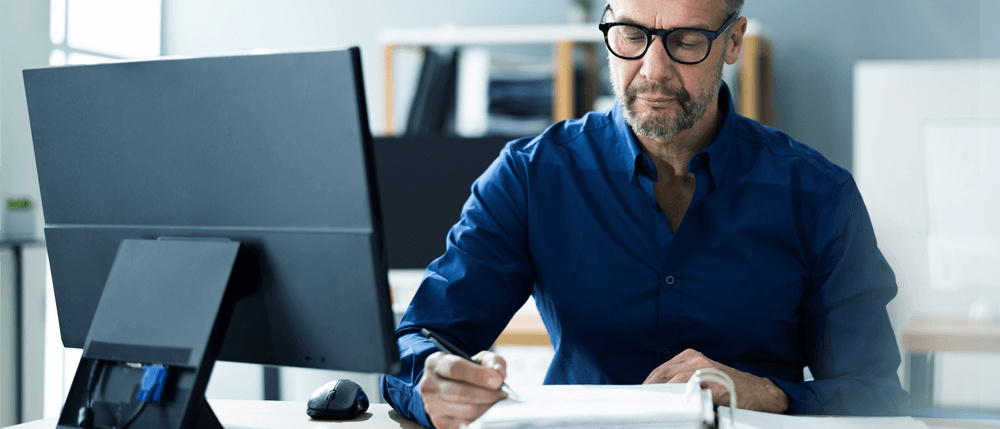 If you're a tax preparer, you have security in your job with the fact that taxes will never end—and this means prospective clients will always need your service. This also means the work you do will always be in demand, and getting the best tax software to help you do your work more efficiently should be one of your highest priorities. While it would be easy to compile some of the best tax software options available for you in 2021, we want to go beyond that.
You likely already know that CCH, Inuit, and Thomson Reuters all have tax prep software options that can serve firms of different sizes—as do other companies. You should definitely have the best tax software for tax preparers that meets your specific needs. We are reluctant to recommend one specific one as there are various options that could be the best for you depending on your unique situation.
However, we want to challenge you to think beyond just looking for the best tax software for tax preparers. Do you have to be limited to just "tax preparation?" You see, that's what many preparers get stuck on—limiting their services to tax prep when they could easily begin more advanced advisory services such as tax planning. This is exactly where all the best tax prep software options fall short.
Even the Best Tax Software for Tax Preparers Doesn't Help Minimize Taxes
You know that the purpose of tax preparation is to review the client's activity during the year, complete the required tax forms, and file them with the IRS. The goal here is not to reduce taxes, but rather to make sure that you accurately complete the return for the client so they aren't overpaying on taxes in the current year. For this reason, no matter what tax prep software you invest in, it never takes into consideration future taxes or maximizing possible savings.Tax planning—as opposed to tax prep—is looking at a person's life, business, and regulatory requirements to legally reduce taxes moving forward. It's one of the smartest ways tax and accounting firm owners can give value to their clients. It's a vital service to offer because it also brings high margin and profits, and of course your clients will still need you to do their tax return, too. This is why many firms are moving from tax preparation to proactive tax planning.
Even The Best Tax Prep Software for Tax Preparers Is Incomplete
Have you considered how common it is for clients to brag to their friends about how great their accountant is despite the fact that most tax preparers don't actually reduce their client's tax liability? The majority of CPAs who prepare returns are copying and pasting from the year before, adding in the data from the books, and doing nothing to ensure their clients are paying less in taxes. The best solution to this problem is to offer proactive tax planning in addition to all the tax preparation you already offer.
While many of the best tax prep software options all do their job in helping you prepare your clients' returns more efficiently, the problem for many firms is they lack a profitable strategy for offering tax preparation service to begin with. Even using the best tax prep software in the world, if you only prepare a tax return looking at what your client did in the previous year, documenting that activity in the tax return, and submitting that to the tax authority on behalf of the client, then you aren't saving them any money.
Even The Best Tax Prep Software for Tax Preparers is Flawed
For all the reasons stated above, tax preparation software is for just compliance—there's nothing wrong with what it does but it's incomplete. Every accountant should be looking for more ways they could holistically help their clients during tax season, not just stay compliant. This is why we suggest you begin upselling clients to tax planning.
Of course we recommend investing in the best tax prep software for tax preparers that you possibly can, but we also in addition recommend investing in the best tax planner software available. It is entirely possible to build a firm earning upwards of $10 million in annual revenue doing tax planning.
Once you enable an individual to save $10,000 or more on taxes, it is also much easier to negotiate a higher tax preparation fee than they would otherwise pay, since even with the higher fee, they will still save money. This allows you to earn much better margins on your tax preparation work than you would if you just offered tax preparation.
Tax Prep Software Can't Help You Scale Big But Tax Planning Software Can
Finally, remember that firms delivering tax preparation usually have trouble scaling because of the huge amount of time spent on service delivery, but also that time is packed into a very short period. No professional tax prep software can solve these two issues, and this severely limits how many clients can be onboarded. However, tax planning does not face this issue. This is one reason why the fastest scaling firms in the United States are primarily doing tax planning, with tax preparation as a secondary service. While tax preparation software can help speed your processes up when it comes to tax season, the main ingredient for success is to primarily concentrate on tax planning first, tax preparation second.