Blog
The Most Important Tactics On Social Media for Accountants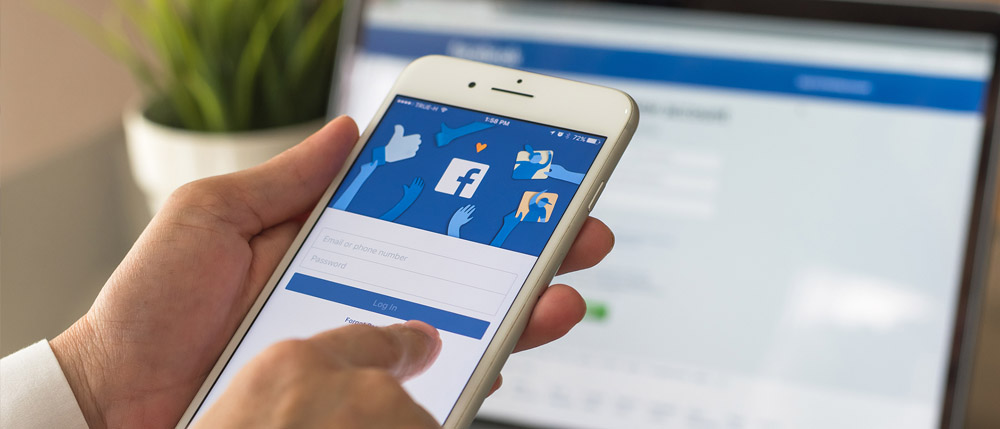 Many accountants get lost when it comes to how to properly use social media to grow their accounting firm. You may have no problem using Facebook, Twitter, YouTube etc. on a personal level, but when it comes to leveraging these platforms for an accounting business, suddenly it becomes a bit confusing, right?
Of course, you likely know HOW to post, you're not your 86-year-old grandma who still solely views network television. Social media shouldn't be a mystery to you; it's been around since the mid 2000's. Yet for many accountants, growing a business on social media might as well be a mystery. Corvee is here to help, because lead generation for accountants doesn't have to be complicated. Neither does social media content for accountants.
Social Media For Accountants Isn't About Being Everywhere
If you're just starting an accounting firm, or your business isn't where you want it to be, you've got to put focused attention on social media marketing. You need to find a way to get new clients and get appointments, but it's not going to happen if you just get on social media and play around.
Some people are social media butterflies where they are on EVERY single platform imaginable. If you're a busy accountant, you likely don't have the time to spend on multiple social sites even on your personal accounts, much less with your business account.
This is why our first piece of advice to you is to focus. Dominate ONE social media platform. Don't spend energy on all the social sites. Choose just one of them for your accounting business and go deep with it. As you get serious with one channel, you will increase your chances of actually getting leads and appointments.
That's why it's best to concentrate your time and energy on one social platform and be on it every single day. The goal on your single social media platform is to get, at minimum, one appointment per business day and one client per week. If you do anything less than this, is it really worth your time and energy? That's the question it comes down to when considering social media marketing for accountants.
Blueprint Social Media For Accountants
Getting one appointment each business day will land you around 20 appointments a month (4 weeks X 5 appointments). What can you do on social media to generate these appointments? Our two platforms of choice we recommend for accountants are either LinkedIn or Facebook.
With all due respect to other social media sites, we just haven't seen many qualified leads come in via social media content for accountants on sites beyond LinkedIn and Facebook. Here's what we recommend for each:
Social Media For Accountants With LinkedIn
LinkedIn is the most professional social site and is perfect for finding accounting clients. The best thing about LinkedIn is that it's almost free to use, except if you want to use their premium Sales Navigator tier, a paid service which helps you easier connect to more people. We'd recommend getting on this premium plan to because it allows you to do the following:
Advanced Search

: With the added filters in your premium search, you'll make it easier on yourself to find your ideal clients and potential prospects. This narrows your search time to create highly targeted leads.

Automatic Leads and Account Recommendations

: The Sales Navigator inside LinkedIn suggests leads based on similar leads you've saved and sales preferences you've set in your sales navigator settings. This makes it easier to interact with these profiles. You also can make notes and tag certain profiles to stay organized. LinkedIn will even give you job change notifications when prospects jump to a new company!
Our LinkedIn process looks like this:

All in all, LinkedIn is the best place to start, especially if you have a smaller firm and are on a more limited marketing budget.
Social Media For Accountants With Facebook
Lead generation for accountants who can afford higher budgets for advertising, we recommend Facebook as a great tool to get new leads and appointments. And no, we aren't talking about just making a Facebook page and doing organic social posts, which will likely get you few, if any appointments. Facebook ads do all of the following:
Gives Large, Targeted Reach

: We're talking about diving deep and doing paid advertising campaigns that target your specific clientele. There's no better way on social media to bring in consistent, qualified leads than Facebook advertising done right.

Passive Once Set Up

: While it takes some time and effort to get a profitable ad set up, once it's running, you can be working on your business while Facebook works on getting you leads. While more costly than LinkedIn, it takes much less of your time than LinkedIn.
Our Facebook process looks like this:

Social Media for Accountants Using Other Platforms
If you're a larger accounting firm with a bigger team, and you could afford to hire someone to give time and energy to other platforms beyond Facebook and LinkedIn, that could be good for general awareness of your brand. Just be aware that getting on YouTube, Twitter, TikToK etc., may not bring any immediate ROI (if ever).
In addition to LinkedIn and Facebook, if your firm is big enough and profitable enough where you'd like to concentrate on a third wheel, YouTube could have the most potential moving forward, but this platform also requires more time to do it right. For starters, you'll need video editing skills—or pay someone who has them!
The truth is though, many accountants have grown their firms up to $250,000 a month in sales without doing any social media marketing, so the last thing you should concentrate on as an accountant is being a social media generalist where you're spending time and energy on all of the platforms.
If anything, choose LinkedIn, and as you grow, consider using Facebook. Anything else is likely wasted time and effort for the vast majority of accountants. Remember, the goal is to go deep with either LinkedIn or Facebook and generate at least 20 appointments a month!
If you'd like more information on how we set up our LinkedIn and Facebook funnels to fully optimize lead generation for accountants, set up your free consultation below.