Blog
Tax Software for Accounting Firms Helps With Both Virtual and Physical Offices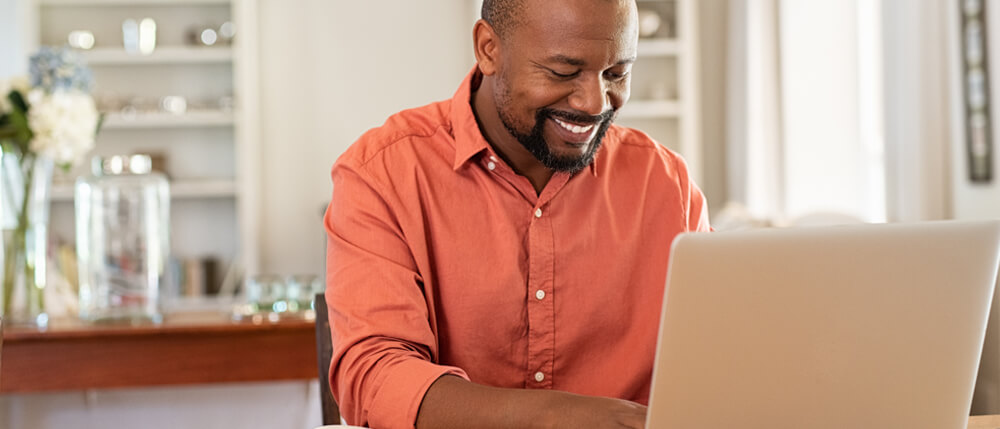 Whether you're just starting an accounting firm or have one in place already, you have to make the decision if you'll have a brick and mortar office or simply do all your business virtually online. Of course, even established accounting firms are still faced with this decision—perhaps you've had a physical office for years but now you're reconsidering the need for it. This blog will tackle the items you need to think about when working from home as an accountant, as well as recommended tax software for accounting firms.
Is it Normal for Professional Accountants to Work from Home?
Back in 1990, it was much more uncommon for accounting professionals to have a home office, but in today's world with the internet and communication tools we have, combined with the new societal acceptance of remote work since the pandemic of 2020, working from home "virtually" is actually becoming more normal than having an actual physical accounting office. With technology such as Zoom, clients don't need to drive across town to meet in your office; they can easily see you face-to-face on their computer, tablet or phone.
For most clients, it was normal for their accountant to only have a virtual office even before the government lockdown of non-essential businesses during March of 2020. Then, with remote work encouraged and even mandated, almost everyone came to view the idea of a home office as perfectly normal—if not better, than a physical office where social distancing is more difficult.
Plus, any concerns or problems that some clients might have with an online arrangement can be easily handled. For example, if a client is worried about their documents being secure, you can explain that sending documents virtually through your safe portal software (such as our Tax Software for Accounting Firms) is actually more secure than having physical documents lying around in an office building somewhere.
Starting an Accounting Firm with a Virtual Office
As mentioned, even before the pandemic of 2020, a lot of accounting firms were moving from a brick and mortar headquarters to a completely virtual office with remote employees. To take just one example, meet Tosha, a CPA in Missouri.
Tosha works 100% from home and wouldn't have it any other way. She finds that she works a lot better from home and can be very productive when not having to worry about an office. However, Tosha had an interesting situation where she actually grew her business at an extremely fast pace. Thus, she had to hire a lot of people very quickly.
Once you start hiring on a team, you have a much larger workload because of all of the onboarding, training and retention efforts. Tosha at one point had to hire 3 accountants at one time and she found it very hard to train all of these accountants virtually, so recently she moved to a hybrid model where some people work from home on various days and some prefer to work in the office full time.
Even though Tosha personally prefers to work virtually, she still struggles with the idea that a virtual office is better than a physical one. This is because Tosha believes that the biggest negative of being virtual has to do with training staff properly and making sure they are doing good work, especially if you're hiring people that are less experienced. This is the main concern that you need to be thinking about when considering an office or a remote work setting for your accounting firm.
Tips for Making a Remote Accounting Firm With Staff Successful
In today's world, most clients won't have any issues with you working remotely. The main challenges you will encounter will have to do with managing staff. Tosha has a few guidelines that she believes virtual staff should abide by when working remotely:
Be very specific about the start and stop times so that there are clear expectations in place for daily tasks.

Reiterate that working from home does not mean electing whether or not you want to work at all. The absence of a physical space means that there is a greater need for communication and transparency in what staff members are doing. No babies crying, dogs barking, or other background noise that prevents you from taking a client call.

Have a workflow or task management system in place, including tax software for accounting firms.

Have staff members log their hours per task.

Review files even haphazardly on a daily basis.

Review the audit log to make sure employees are logging in.

Call staff members randomly on Slack (or whatever internal communication software you use i.e. Skype) to make sure they are online and working. It's important to create the element of accountability even if it seems like you're micromanaging.


Staff needs to be camera-ready and their background needs to be professional. Don't show up on our Zoom call with wet shower hair, a soaking wet t-shirt or your laundry piled up in the background. If a client needs to get on the phone with you and you look like that, what does that look like for the business?
Starting an Accounting Firm Remotely or with an Office?
Tosha, having been in the industry for 15 years and being a seasoned CPA, knows her staff could learn a lot from her if they were all working together in an office. Even though her personal preference is to work from home, as her business continues to grow, she really feels like an office space environment is going to be the best fit for her company overall.
That said, the trend overall is for accounting professionals to begin moving more remote. Even by 2018, CNBC reported, "70% of people globally work remotely at least once a week." Then, the pandemic in March of 2020 hit and basically the whole world went remote. Now, it seems to be more common to have a virtual office than a physical office—Forbes is calling it the new normal.*
Remote work is where the world is headed and it's no longer considered mandatory for many companies to have an employee in the office from 9 a.m. to 5 p.m. every single day. Many companies that do keep their physical offices are implementing a hybrid system where some work is now done from home.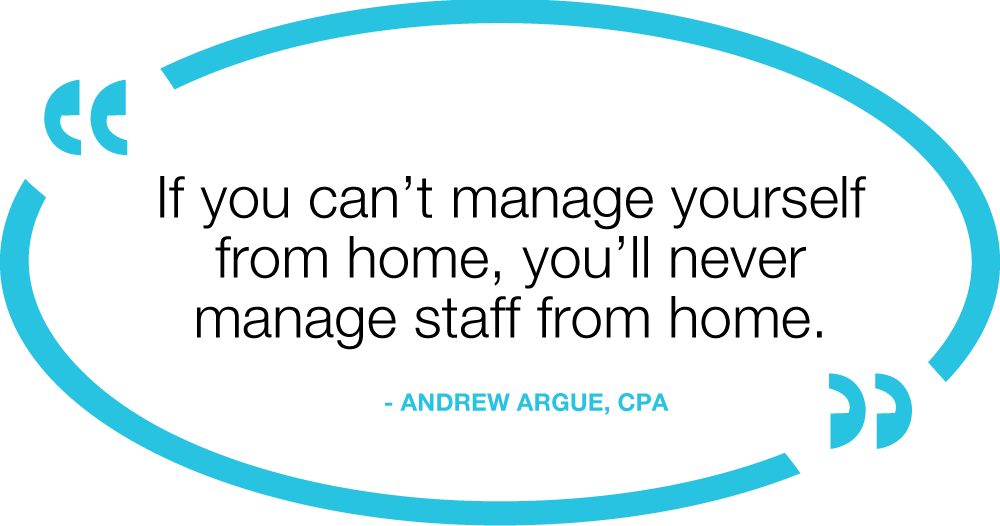 Whether having a physical office makes it easier to manage a team depends on how good your system is for managing staff. If you go remote and have staff, we recommend using task management software such as ClickUp to keep track of tasks and stay organized.
The positives of working remotely include less expenses on rent, utilities and commuting. Working from anywhere allows greater freedom and flexibility for yourself. It also gives you the ability to find talent for your firm from around the world rather than sifting through a smaller pool of candidates in your own local city.
If you're trying to become, or already are a successful accountant, bookkeeper, or tax professional, you'll have to decide each year whether an office or a remote setup is better for you—it's not a one-time decision. Maybe in 2019 an office was better for you, but in 2020 working remotely became better. In the future, you might find staying remote is fine, or, you could discover a return to a physical office space would be best to nurture your growing staff (or at least a hybrid model).
With multiple factors to consider, only you can make the choice that's best for your particular accounting firm. Also consider using tax software for accounting firms to help your clients tax plan no matter what kind of office setup you have. Just know that both options are viable and success is possible from both the home and in the office!