Blog
How to Sell Accounting Services by Determining What Your Clients Need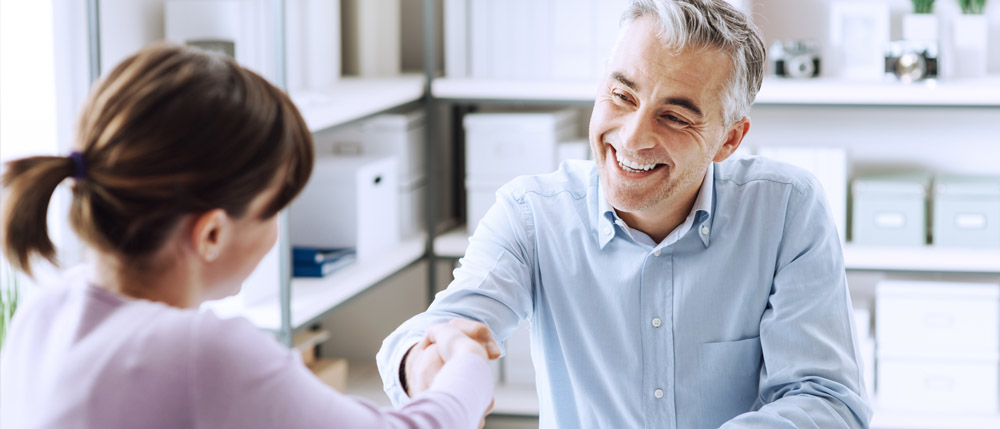 At some point in time, many tax and accounting professionals ask themselves, "How can I maximize what I'm charging the client?" If you currently are not offering mixed services, you should seriously consider it. We recommend starting with tax planning, and then upgrading clients into CFO services. Within that tax plan, you should offer them tax prep and financial services. While not every client will require all of these services, it is important to determine what the client needs and provide them with those services. Tax practice software can also assist you in this process, which we'll outline below.
Selling Accounting Services With a Defined List of Services
One of the biggest problems many accountants have is that they're not piecing things out when it comes to their service menu. What do we mean by that? When you talk about accounting services, you need to piece everything out separately so you can price your various services accordingly.
Setup Fee
The setup is where you're setting up someone's accounting system from scratch. Maybe the client set up software in the past, but they have tons of errors and they just want to start completely over with a new accounting system. Perhaps, it's never been done and they don't even have a Quickbooks file, they've never integrated bank feeds with anything, haven't run reports before, and maybe don't even have a chart of accounts. There's nothing, just a blank slate. They might have a bank account and transactions, but they've never implemented an accounting system. You have to get that setup for them.
Cleanup Fee
A cleanup is where your client attempted to do their own accounting and now you have to fix it. You aren't replacing their whole accounting system with something completely new, but cleaning up their current process. Maybe there are balance sheet errors, profit and loss statements that make no sense from the actual real numbers, or journal entries that have been done wrong. They could be doing their own inaccurate reports, or perhaps they just need help fixing AP, AR, inventory, fixed assets or any number of other issues. In short, you might have to dig in and do sub-account management and get their financial statements back on track.
Sell Your Accounting Services with 4 Tiers of Increasing Complexity
Tier 1: Sub Account Management Fee
This service includes accounts receivable, accounts payable, inventory, fixed assets…these include any type of "sub account" management where you're not just doing the month end accounting, bookkeeping and reporting, but are managing detailed transactions on a day in, day out or on a weekly basis.
Tier 2: Accounting Fee
This service is basic monthly accounting services which generally include preparation of the balance sheet, profit and loss statements and reconciliations.
Tier 3: Controller Fee
The same as above but usually includes some complexity due to a large number of entries, accrual accounting, intercompany transactions, significant month end journal entries, etc. There is some form of complicated accounting that requires a controller.
Tier 4: CFO Fee
Rather than just accounting complexity, this involves high end value creation. This may involve gross profits analysis, sales expansion projects, cost reduction, forward looking statements like budgeting and forecasting (cash, revenue, etc.) There is a specific set of goals to increase sales or margins, reduce expenses, and increase the value of the business to the owners.
Selling Accounting Services with a Wealth Management Fee or Commissionable Referrals
When you sell wealth management as a service, you become a financial advisor who gives investment advice, gives legal or estate planning, accounting and tax services, and retirement planning. It's managing a client's wealth for one set fee. If you don't provide a specific service such as wealth management, you can find a professional who does and cut a deal with them. You provide them with the client and they do the service!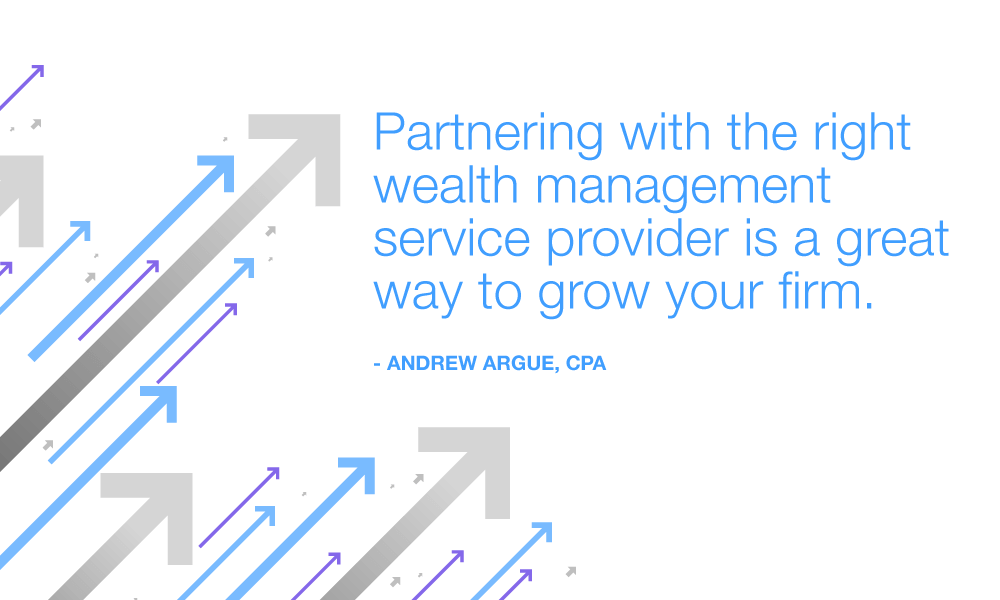 Sell Accounting Services With a Preferred Flow
Each different accounting service needs to be priced separately. You also might be selling tax services, such as tax prep and/or tax planning. With so much going on for each potential client, you need to have a clear pricing structure to create a profitable firm.
We suggest the following to maximize revenue:
When a client comes on to work with you, sometimes they may only want to do taxes, and other times they only want to do accounting. That's why ideally, you should have a mix of services. We've found, generally speaking, it's most profitable to offer the following services in order:
Tax Planning

CFO Services

Wealth Management

Commissionable Referrals
Now, not every client will need all of these, but when you look at all of these services, you want to try to add as many of these to as many clients as possible. Our recommendation is to start off with tax planning and then offer to upgrade clients into CFO services. Be aware that nowadays, tax practice software can greatly assist you with creating comprehensive, proactive tax plans.
In that tax plan, you could also offer clients tax prep and financial services, and consider doing the quarterly. The CFO services are really going to determine whether it's on the monthly accounting level, the controller level, the CFO level, or if you can upsell them to wealth management. Whatever services you can't take on for a client should be reserved for commissionable referrals.
The accountants that do the best don't just think about what they want to do, but build a firm around what the clients need. For example, if you want to just do CFO services, or you just want to do tax work, that's totally fine—but if you are someone who wants to build the best financial situation for the client while maximizing your value to the client (and what you can charge them) then we recommend offering services in the order mentioned above.
Even if you have a CFO service opportunity first, you should ask the client if it is possible to do the tax plan before the CFO services. There will be some situations where you cannot do the tax plan first, but don't assume that you have to decide between tax work or CFO services—you can and should offer both in your business, especially with tax practice software being available to help you create tax plans in minutes.
Sell Your Accounting Services With Core Pricing Strategies
We recommend you have in place several core pricing strategies for your accounting firm:
Tax Planning

– 30% estimated savings (one-time or per year)

Accounting

– $500/month per $500k revenue per tier of service (for each of the 4 tiers outlined above)

Financial Services

– 1% of assets under management (AUM) X 30-80% commission
As an example, if you're doing the monthly accounting, but you're also providing CFO services, you would charge for two tiers ($1,000) per month for every $500,000 the client makes. Having a clear, consistent pricing strategy like this gives you the ability to quickly know how to scope out different packages for your new clients.
Regardless of how you price, make sure you charge enough so that you have profit and margin for your time and energy. Nothing is worse than running your own accounting firm, underpricing your services, and not being clear with the client what is included when they sign up!