Blog
How to Grow Your Client Base as a Financial Advisor with Tax Planning Software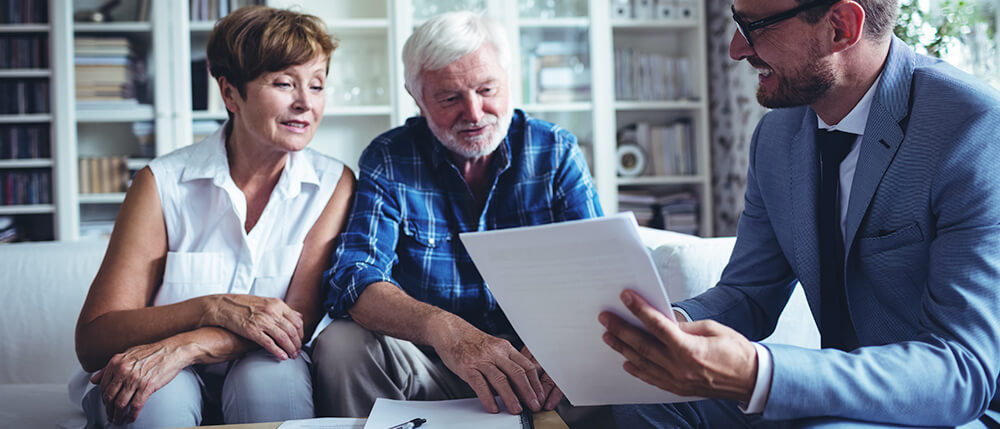 As a financial advisor, you use your knowledge and expertise to help clients achieve their financial goals. You might be creating strategies for building wealth and advising your clients on everything from budgeting to saving for retirement. This article will discuss the leading ways to grow your financial advising firm, including incorporating the use of tax planning software.
Lead Generation for Accountants Method Also Works for Financial Advisors
Many financial advisors can specialize in a specific area of finance, just as a doctor does in medicine. You may consider yourself more a "financial coach," or maybe you call yourself an "investment professional." Other financial advisors are more "tax professionals" or "wealth managers." The point is, whatever your concentration is, you can grow your firm using the same methods that work for lead generation for accountants.
Social media can give you more potential qualified appointments than you've ever experienced before with business owners who are ready to pay for high value advisory services. While both LinkedIn and Facebook work great for lead generation for accountants, they can work for financial advisors as well.
LinkedIn for Financial Advisors
In an ideal world, you make a connection request on LinkedIn with a potential client, and when the potential client sees your request, they'll connect with you. You'll then be able to message them.
Of course, it doesn't always work out this way, that's why we recommend getting on one of LinkedIn's premium plans because it allows you to do advanced searches with added filters in premium search. This makes it easier on yourself to find your ideal clients and potential prospects, and it also narrows your search time to create highly targeted leads.
The Sales Navigator feature inside LinkedIn also suggests leads based on similar leads you've saved and sales preferences you've set in your sales navigator settings. This really makes it easier to interact with these potential clients. You can make notes and tag certain profiles to stay organized, and LinkedIn will even give you job change notifications when prospects jump to a new company.
In short, LinkedIn is an amazing lead generation tool for financial advisors.
Facebook for Financial Advisors
While it requires higher budgets for advertising, Facebook can be a great tool to get new leads and appointments. Facebook ads can give you a large, targeted reach. In fact, there's no better way on social media to bring in consistent, qualified leads than Facebook ads can. The good part about this is also it's mostly passive once set up.
Of course, it takes some time and effort to get a profitable ad up and running, but once it's going, you can be working on your business while Facebook works on getting you new financial advising leads. While more costly than LinkedIn, it takes less of your precious time than LinkedIn.
For lead generation, we recommend starting with LinkedIn, and as you grow, consider using Facebook. We've found that spending time on other social platforms is mostly wasted time and effort as far as lead generation for accountants goes, and we suspect the same for financial advisors.
Tax Planning Software Grows Financial Advising Firms
In addition to lead generation through social media, using tax planning software is a strategic way to grow. You may already be looking to minimize your client's tax burden, whether it's advising on charitable donations, constructing a tax-efficient estate plan, or simply making the most of the various tax planning strategies you know of. Saving and optimizing on taxes is typically a big part of everyone's finances, which is all the more reason to start using a comprehensive tax planning software.
How to Grow Your Client Base as a Financial Advisor with Tax Planning
Tax planning is a great service to market on both LinkedIn and Facebook. You can show potential clients on those platforms how tax plans have a large ROI. For this reason, once they become a tax planning client of yours, it automatically gets them thinking, "what else can I do with you?" or, "how do I implement this tax plan to realize these tax savings?"
This illustrates that tax planning can be the natural springboard for every other financial service out there. Once you have a tax plan, you can easily upsell investments and insurance as a tax planning strategy. We have a model for growing financial advising firms who start with tax planning and then ascend their clients into other services.
For many, tax planning is the easiest advisory service to get new clients, more so than CFO or wealth management. If you already have a financial advising firm, tax planning is actually a natural service to start new clients on because of the immediate need (clients are likely overpaying in taxes) and the large ROI (you charge them less than what you save them). You don't need to be a CPA to offer tax planning, and tax planning software can help you calculate the tax savings and produce a professional deliverable regardless of whether you have previous tax planning experience or not.
Our tax planning software calculates multi-strategy, multi-entity, multi-year tax plans in minutes, and oftentimes can calculate more savings than most planners can calculate in their heads. It also creates a custom-branded, ready-to-send tax plan proposal PDF and finalized tax plan, so you don't have to spend time creating deliverables.
So, You Want to Know How to Grow Your Client Base as a Financial Advisor?
Again, the key points are as followed:
Use the lead generation for accountants method on LinkedIn and Facebook. Our

growth and development programs

cover these topics in depth.
Get new clients in the door primarily through offering proactive tax planning. While this sounds daunting, it can be much easier with the assistance of

tax planning software

.
Using these two simple tactics is how to grow your client base as a financial advisor.