Blog
How to Get an Accounting Job with a Big 4 Accounting Firm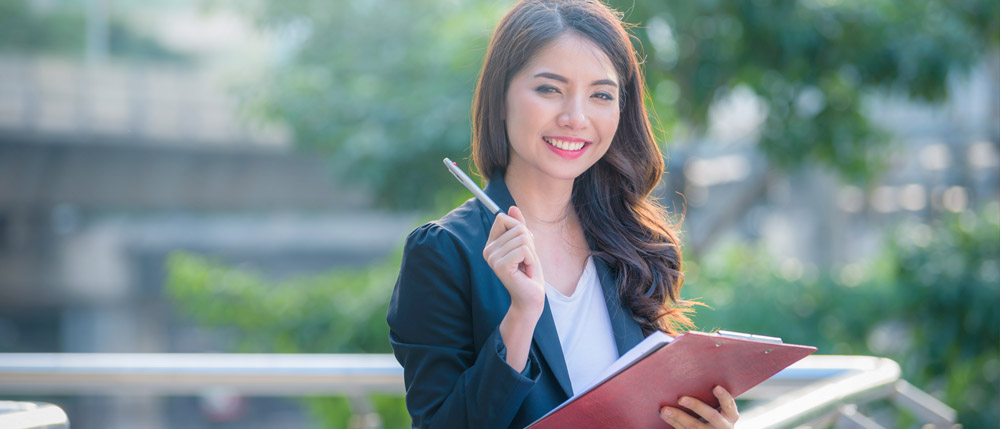 If you're looking to become a CPA and/or get an accounting job, working for one of the Big 4 is one way to start your career.
To get an accounting job at any of the Big 4 is tough. There are many more applicants every year than positions available. Whenever there is competition like this, you will have to go the extra mile in order to secure what you want. Here is a short guide to show you what to do and what to expect during this exciting process!
Who exactly are the Big 4 Accounting Firms?
Just to quickly clarify, the Big 4 consist of the four largest professional services networks in the world:
Deloitte

Ernst & Young

KPMG

PricewaterhouseCoopers
All four of these giants frequently engage with Fortune 500 companies and offer great opportunities for graduates. Working for one of these companies is an honor because it's not easy to get your foot in the door. This is why you need to have a plan of action before their recruiters even step foot on your campus.
The Hiring Process at the Big 4
The hiring process is a series of events that leads you from your first introduction to the firm, then to opportunities to get to know one another better, and finally your attempt to earn a position with the firm. The process is split between events where the firm is trying to prove itself to you and events where you are trying to prove yourself to the firm. Despite the appearance in the early stages that the firm is recruiting you, you need to reverse your perception and use every step in the process as an opportunity to impress the firm.
Assuming you've already weighed the advantages and disadvantages of pursuing a career with a Big 4 accounting firm and are ready to move forward, we won't discuss here what these firms are going to do to attract you; you already want the job. By all means, enjoy all the free dinners, drinks and other gifts that are bestowed upon you during the process.You've worked hard to get where you are; you deserve it. But if you are serious about landing a job with the Big 4, you need to view every step of the hiring process as an opportunity to demonstrate the quality of your candidacy for a position.
Here are 3 tips we recommend to get your dream accounting job:
Big 4 Accounting Job Tip #1: Conduct Due Diligence Before Any Event
The hiring process should not begin with you attending an event held by a Big 4 firm. Your work should begin much earlier than that. It is essential that you perform your due diligence prior to coming in contact with anyone from the firm where you are trying to land a job. This will ensure you are ready to have meaningful discussions with the Big 4 recruiting teams and to demonstrate your motivation and interest in earning a position with their firms from the very first time you meet them.
Your due diligence should begin with finding out when each of the Big 4 firms will visit your school. Firms often visit multiple times to hold info sessions, recruiting dinners and interviews. If the firms come to your school, it is in your best interest to attend every event possible in order to build strong relationships with the people who will ultimately decide whether or not to hire you.
Find out every date that a Big 4 accounting firm will be at your school, schedule it in your calendar and plan on being there.
There are several resources for finding information on the recruiting schedule of each firm. The best resource is often your career center. The staff at your career center should know the drill. They go through this process every single year and Big 4 firms are among the earliest and most organized of any firm in any industry that recruits on campus.
In addition to providing you with the dates the firms will be visiting, your career center should be able to give you valuable insight including what types of events are held and who the key recruiters from each firm are. You can also ask the career center about which Big 4 firm students from your school have had the most success landing jobs historically. Write all of this information down and refer to it when needed. This is an important step in putting together a game plan for you to succeed in your job application.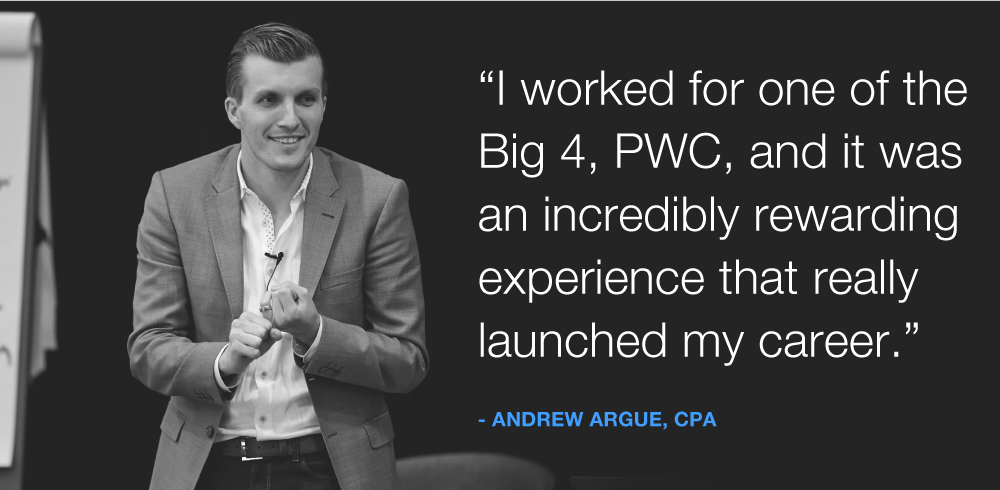 Big 4 Accounting Job Tip #2: Make an Early Opportunity for Yourself
The other resource that we highly recommend using is the firms themselves by getting in contact with them. This isn't so much about getting the most accurate and up-to-date information, but instead about creating an opportunity for yourself early in the process to start building relationships with key contacts at the firm. Do not pass up this opportunity!
Let's assume for a moment you are one of the lucky people who attend a school that gets multiple visits from one of the Big 4 firms. You get an info session, a happy hour on campus and pre-interview dinners to meet and get to know the recruiters. Could you take those opportunities for granted, show up with a smile on your face and shake a few hands, and then put together a solid resume and interview and get the job? Sure. That sort of thing happens every year.
But how many people are there across the country with similar credentials as yourself that plan on doing the same thing? The answer: THOUSANDS. We've already touched on the competitive aspects of this application process so our aim isn't to revisit that point. What we want to highlight is how different you can make yourself appear from other candidates with a little extra effort.
For example, this time let's assume you go to a school that is only visited by one of the Big 4, and that firm makes two visits per year – an info session and a cocktail hour the night before interviews. You already know this information from talking with the staff at your career center, but you decide you want to start to make a name for yourself ahead of time so you reach out to two of the key recruiting contacts at the firm.
First: Call the Lead Recruiter in HR to Confirm the Dates
Now that you have him or her on the phone, take the opportunity to introduce yourself and express your interest. Talk to him about his firm's hiring goals and what his department's plans are over the next few months of the recruiting season. While you may unearth some useful information, the primary goal here is to establish a relationship with this recruiter. They'll be pleasantly surprised that someone has taken the initiative to do the work he is usually tasked with, so you will have made an impression on the recruiter and he will remember you.
Next: Call the Partner who Helps Conduct Interviews On Campus Each Year
Explain to her that you've just confirmed the dates of the firm's visits with her lead recruiter and that you are looking forward to meeting the recruiting team on campus and learning more about the firm. You follow this up by asking if she has a minute or two to discuss a couple things right now. After she gets over her initial shock that a prospective candidate has tracked her down (when she has people who have worked under her for multiple years that are still too afraid to call her) she graciously accepts.
At this point you can literally ask her anything relevant to her firm or industry and you've done more than 99% of applicants ever would, and thus you have made a lasting impression.
Here is one suggestion: Tell her you are interested in her outlook on the business prospects, both for the firm and more specifically her office, over the next three years. Explain that you are especially interested in what that outlook would mean for new hires and whether she foresees an expansion of opportunities for new hires in her office.
If you use this strategy, you will have a great head start for yourself with just two phone calls that will take less than 10 minutes of your time. This will also likely make a lasting impression on the two most important people in the hiring process. Partners are impressed when Staff or Associates/Seniors with multiple years of experience ask candid questions about how the business is doing. Recruiters meet kids on campus that don't even feel comfortable making eye contact. You are now in the position where the lead recruiter and the partner will know your name and be impressed with your ambition and maturity before they've even finalized their plans for visiting your school.
Big 4 Accounting Job Tip #3: Go the Extra Mile Outside of Campus
Many reading this may not be satisfied with the opportunities you will have on campus. Once you've determined which Big 4 firms are visiting your school and when, you need to ask yourself a very important question. Is this enough?
There is a wide array of possibilities. Some schools enjoy four visits or more from a firm each recruiting season, while others may only see Big 4 recruiting teams at the interviews. There are some schools that get visits from each and every one of the Big 4, but others that are not visited by any.
Unless every Big 4 firm visits your school multiple times, you need to consider making additional effort to build relationships with the firms.
If none of the Big 4 recruit at your school, you obviously have to make adjustments to your application strategy. For everyone else that goes to a school that falls somewhere in between the extremes of this spectrum, it is a personal decision. Perhaps only one Big 4 firm visits your school, but it's the one you truly want to work for and you have a strong alumni presence at the office you are interviewing with. If you are content with these prospects, then go for it, and don't waste your time stressing about that which you cannot control.
Our recommendation is to cover your bases as much as possible. This means giving yourself as many opportunities to succeed as you can (i.e. find a way to apply with all four firms).
In summary, when your school doesn't provide you with a natural connection and Big 4 recruiting events, to get an accounting job you need to dig deep and find other ways to make things happen. If you can make a good connection, the recruiting event (in this case an interview after establishing a relationship through more informal methods) will hopefully follow. It is an uphill battle in the sense that you don't have the firms knocking on your front door and holding interviews on campus. However, it by no means precludes you from earning a job offer if you are willing to put in the effort and think of creative ways to make it happen.
While working at any of the Big 4 is a great opportunity, some people still want to create their own business. If this is something you think you might be interested in, we highly advise you to review the programs we have available to kickstart your accounting firm.