Blog
How to Build a Streamlined Accounting Firm Hiring Process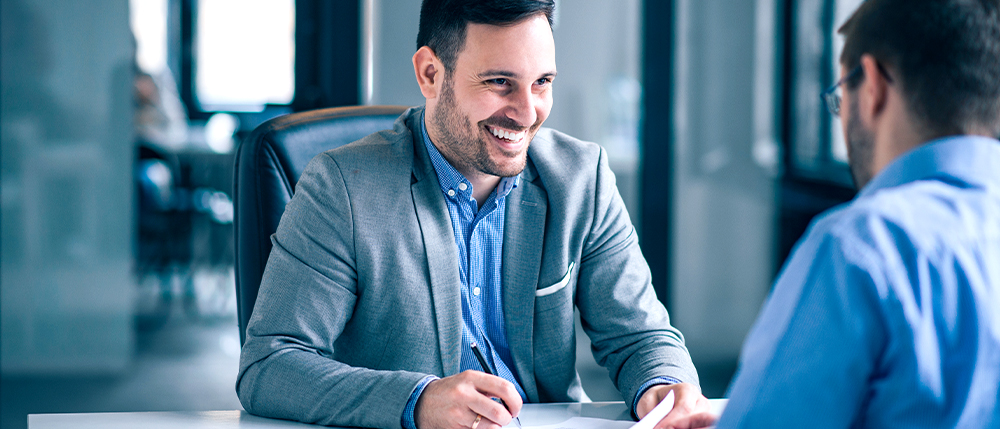 Steve Jobs once said, "The secret of my success is that we have
gone to exceptional lengths to hire the best people in the world." It's easy to say you want to hire great people, because doesn't every company — in theory — want to hire the best? Your firm is likely no different.
Notice what Steve Jobs said. His company went to "exceptional lengths" in order to hire well. That means he had a process; it wasn't haphazard. Today, we'll look at some steps you can take to build a streamlined accounting firm hiring process for yourself, which will give you the best chance to hire the right people.
Step #1: Identify Who You Need & Why
Many employees have actually been asking this question recently, but in reverse. Workers are thinking, "Who do I need to work for and why?" This is leading to a mass exodus of resignations, so much so that a new term, the "Great Resignation," has been born. So, for starters, if you want the best, your firm must become attractive to the best.
That said, how should you define a successful hire? Unless your new employee has been on board for at least 18 months, is productive and is doing exactly what they were hired to do, you aren't hiring well. A great hire results in a satisfied, engaged employee and positive business outcomes.
Meanwhile, a failed hire is when the employee voluntarily leaves or is asked to leave within the first 18 months, and this exit has a negative effect on business outcomes.
If you've had failed employees in the past, it's likely because of one of the following:
You hired a person for a body, not for the right fit in the long term.
You believed their resume without digging in further.
You or your manager conducted an interview not knowing how to interview for the position/candidate.
You or your manager didn't follow the interview process.
You really liked the person culturally but did not actually assess if they can do the job.
You waited until the end of the process to discuss compensation.
While you can't change the past, here's what you need to prepare in the present in order to identify who you need and why:
Business justification
Job description
Scorecard
Interview cadence
Knock-out questions
Technical assessment
By preparing these six items in advance, you'll be more ready to identify your ideal candidate when you meet them.
As you write the job description, treat it like a sale. Remember, you are trying to hire the best people, and the best people want to work for firms with a clear purpose. Think about these questions as you create your job post to help you craft a compelling story about your firm:
What problem are you trying to solve?
How are you impacting your clients/the industry/the world?
Why did you choose building this firm, out of everything else, to spend most of your time on?
What will the team member learn/be exposed to by joining this organization?
Watch How to Create Professional Tax Plans in Minutes
Step #2: Advertise the Position & Review Applicants
In order to get a good pool of potential candidates, you need to post your job ad far and wide. For tax positions, you should post on the following seven job boards:
Indeed
Glassdoor
Accountingfly
LinkedIn job posting
CareerBuilder
SimplyHired
Google for Jobs
You should also consider the following places to advertise your open position:
ZipRecruiter
Snagajob
Monster
JIBE
DirectEmployers
Facebook
Care.com
Jobs.net
America's Job Exchange
Madgex
WayUp
myCNAjobs.com
Higher Education Recruitment Consortium
Jora
Jobing.com
Circa
Recruiting.com
For ideal candidates, direct outreach on LinkedIn can be a great strategy. When doing so, you can either send an InMail message or a direct message. You can also consider making a connection request message.
As you're looking for ideal candidates on LinkedIn, here's what to keep an eye out for in profiles.
Years in position
Gaps in resumes
Professional profile photo
Professional summary
Comparable past job performance
Step #3: Conduct Effective Interviews
It's recommended you have interview scripts prepared in advance of the job interview. Try to have a handful of background questions, job-focused questions and "culture" questions. Your main task is to decide if someone's skill will match what they want to do at your company.
Examining skill is important for obvious reasons — the candidate must be able to achieve the outcome you desire. But it's also important to evaluate will, or the motivations a candidate brings to the table.
After the interview, ask yourself:
Does this potential employee truly understand the job role? Do they know what is expected and connect with your culture?
Does this potential employee want it? Are they genuinely interested, with a desire to do the job to the best of their ability?
Does this potential employee have the capacity for the role? Do they possess the knowledge, experience and education to be able to do the job?
In order to really feel good about answering these types of questions in the affirmative, somewhere in the interview process you should do the following:
Require a technical assessment related to the job that has a clear way to evaluate whether the candidate passed or failed.
Do a social media check to identify inconsistencies between what they say about themselves and what you can see.
Perform a reference check, specifically targeting current or previous bosses.
Conduct a background check, just to be on the safe side and make sure nothing pops up you wouldn't expect.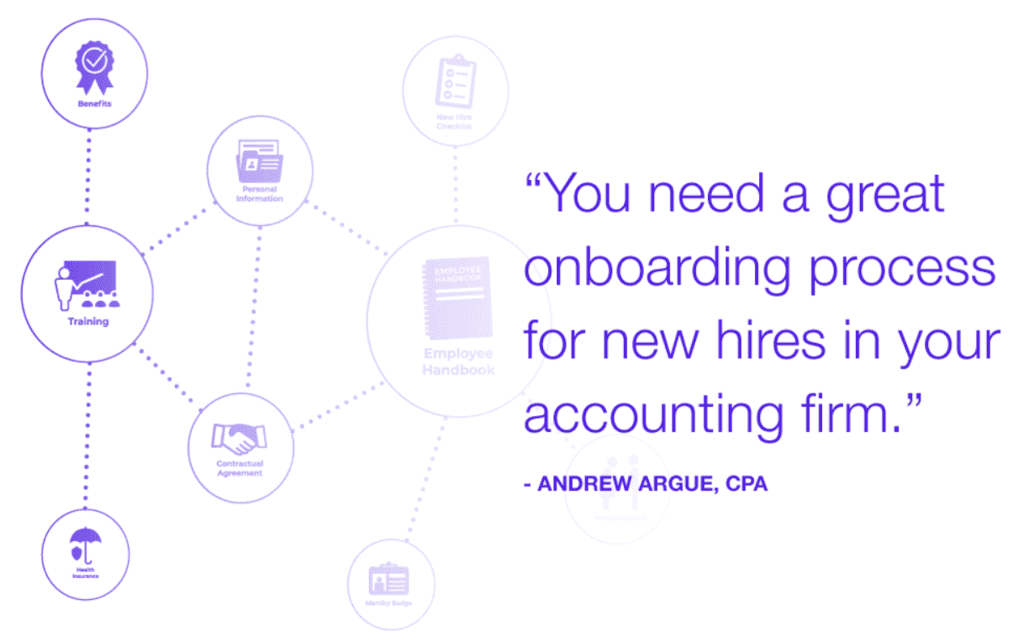 Step #4: Design a Great Onboarding Process
Firms that typically succeed with hiring usually have a structured process to help new hires succeed. While every firm can be different in how they go about this, here is a list to get started on making your own onboarding process:
Review your firm's values
Go over the firm's mission and goals
Talk about training expectations
Provide the company handbook
Discuss HR policies
Explain the history of the firm
Review what the firm sells and how it's marketed
Show the organizational structure
Introduce key roles on the team
Go over the software the firm uses
Mention dress code
Elaborate on warnings, probations and terminations and how they work
Keep in mind through all this that the biggest mistake most firms make is not providing any training or support to their new hires, yet expecting them to succeed. Your new hire is able to thrive only as much as the environment they are placed in!