Blog
How Accountant Entrepreneurs Hire for Accounting Firm Growth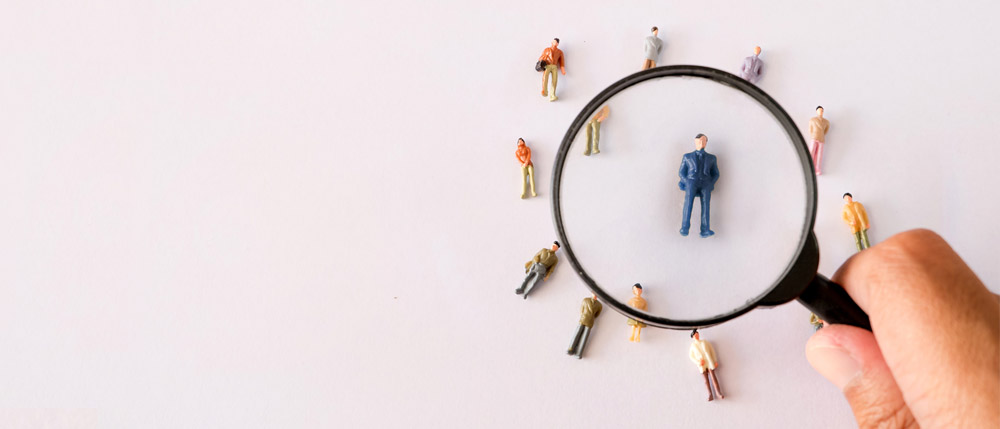 There are accountants, and then there are accountant entrepreneurs. The difference between the two is that one is just a bean counter, while the other looks to actually grow an accounting practice. The problem that always comes with growth, however, is the need to hire help. If you're an accountant entrepreneur looking for accounting firm growth, you will need employees.
Should Accountant Entrepreneurs Hire Remote Employees Or On-Site Employees?
Many accounting firm owners don't know if they should hire remote employees or only on-site employees. This is especially true after the pandemic of 2020 that encouraged a work-from-home culture.
So…are remote employees a better option now? In short, it depends on the type and size of business you are running. If you want to run a performance business making several millions of dollars a year, then we still highly suggest getting an office and hiring on-site employees. On the flip side, if you are looking to make around $250k per year and work remote sometimes—if not all the time—then you can simply hire people who work remote and outsource additional help as needed.
The Accounting Entrepreneur's Chess Board
If you ever want to really get good at the game of chess, you have to study the end of the board. What does it look like when you win? You start with the end in mind and work backwards. Likewise, accounting entrepreneurs need to look at their business like a chess board.
What do you want your accounting or tax firm to be in 5 years? If you want more of a lifestyle business where you can make $400,000, play golf at 3 p.m. and so forth, then there's little need to onboard on-site employees. Hire remote, hire overseas, hire someone working off hours, it's not a big deal—whatever works for you.
If, on the other hand, you want to grow your accounting firm to $5M, it's best to go ahead and get a real office space if you're trying to go big. This is when you're looking to build a performance business to achieve results for the marketplace and for the shareholders.
It is possible, by the way, to have a $2-3M a year lifestyle business where you're not working that much, even doing it remote or working from home. But, once you get in the $3-5M range or more, it almost becomes more of a headache for many accounting entrepreneurs to be in that remote environment. If you want a big performance business but currently you're still doing under $1M, you could hire remote for now with the goal of eventually moving into an office and hiring on-site.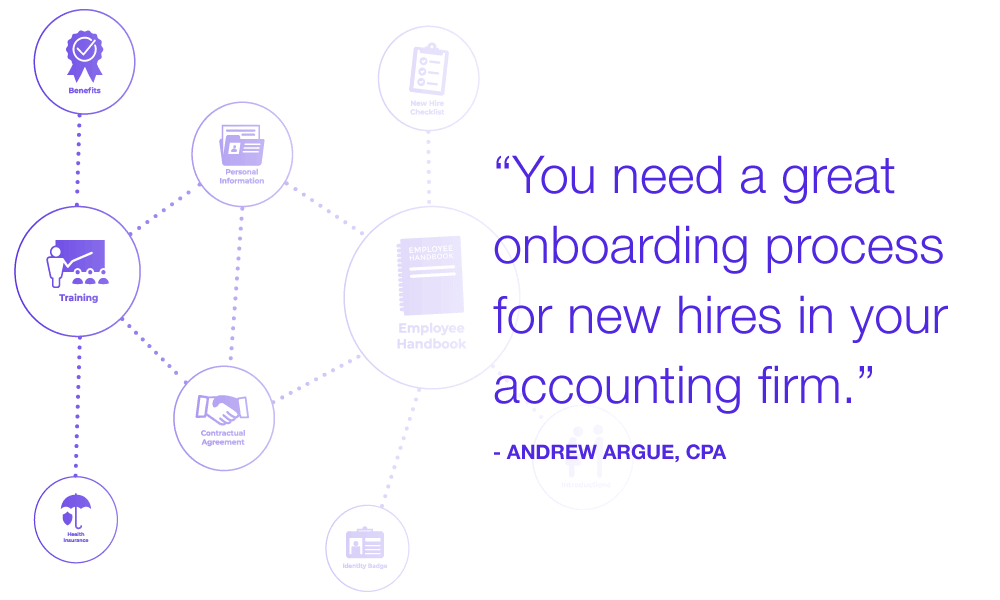 Process of Hiring Accounting and Tax Employees
If you decide to hire a remote employee, keep in mind that you don't want to encourage an environment of working in bathrobes while watching Netflix in the background. Have a system where everyone comes into the "office" on time, use timesheets or project management tools and ensure your team is monitored. While there are some people who thrive in a work-from-home environment, the simple truth is many do not if they aren't held accountable.
Whether you hire remote or on-site, you will need a new hire onboarding process that goes through the following:
Company values

Mission and goals

What we do

Why we do it

Daily/weekly goal setting

Training expectations

Company handbook

HR policies

Onboarding paperwork

The history of the company

Our culture

What we sell

How we market our services

Org structure

Introduce key roles

New hire training specific to their position

Common objections clients say

Software we use

Dresscode

Warnings, probations, terminations and how they work
Once you hire someone into your company, you must give them training on how the company works, what services the company provides, and generally on how to succeed at their role. Once they complete the onboarding training, depending on the position, you will likely need to offer some form of daily or weekly training for some time in order to get them where you want them to be at. 
Give feedback to your new hires about what they are doing well, what they are doing wrong, and provide solutions to their problems. You need to reinforce to them the value of the company, including how successful it is and where it is going. You should remind them repeatedly of the value they are providing.
The biggest mistake that most accountant entrepreneurs make is not providing any training or support to their team, yet expecting them to succeed. Remember that team members are able to thrive only as much as the environment they are placed in. This goes for both on-site and remote workers. Any accounting firm growth that takes place will be a big result of how well you train and support those you bring on.
Your Accounting Firm is Like a Fish Bowl
Consider a fish in a fishbowl. If you provide the fish with food, clean water, adequate filtration, live plants, and water that is the appropriate temperature and pH, the fish can live a long and healthy life. However, if you put the same fish in a bowl with dirty water, no food and without adequate filtration, the fish will soon die. The same can be said for your team.
As an accounting firm owner looking to grow an accounting practice, your job is to create an incredible environment for your team. Once you build a great environment, you can begin to stock it with lots of fish and watch them thrive and multiply!
Ultimately, your accounting or tax firm gets its culture from you. It's up to you to create the morale, the onboarding process, the goals, and the services you're going to provide. You have many decisions to make when you're looking to grow your accounting practice—and there is more than one way to success. Whether you choose to go the remote working route or an on-site office, whether you focus on tax planning or CFO service as your primary offer, whether you want to remain a lifestyle business or upgrade to a performance driven business…it's all up to you!