Blog
Big 4 Firm Interview Success for Accountants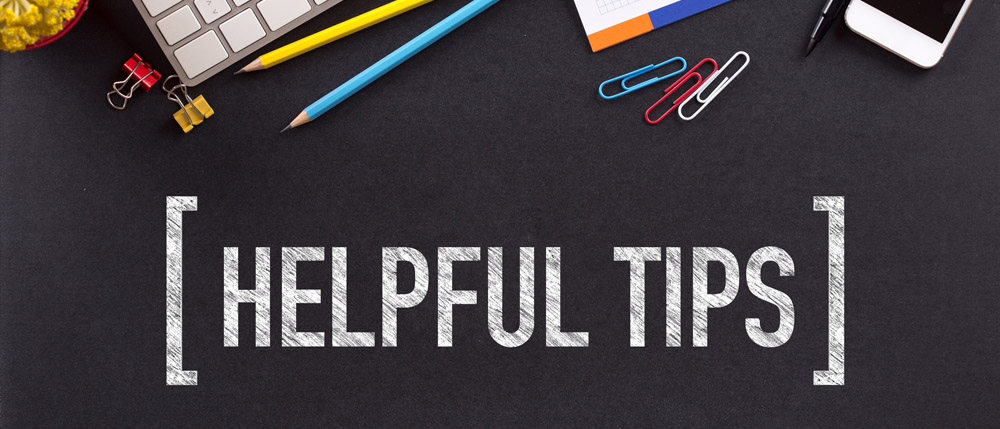 Prepare for Big 4 Firm Interview with Help From Well-Qualified, Outside Sources!
As with your resume, the Big 4 firm's interview is such an essential part of the job application process that we strongly recommend you get outside, qualified help. Start on your own with the internet (a basic search will yield a variety of quality interview materials), then go to your career center, and end with any books, tutorials, or professional help you need to make sure you are fully prepared to go in and give a crisp, professional, well-prepared Big 4 firm interview.
For example, the sole reason for the existence of the career center at your school is to help students find jobs. As the interview is far and away the most important piece of the job application process, your career center will undoubtedly have resources to prepare you as much as possible for your interview day.
In our opinion, the most valuable resource your career center can offer you in terms of acing your Big 4 firm interview is the mock interview. A mock interview allows you to go through a dry-run before the real thing. This is an excellent resource that you absolutely need to take advantage of.
Preparing a Mock Big 4 Firm Interview
The single best thing you can do to prepare for an interview with a Big 4 firm is to have a mock interview. It is difficult to appreciate how challenging certain aspects or questions of an interview can be until you are actually sitting in the hot seat. A mock interview gives you the chance to experience this without any of the ramifications that exist in a real interview if you stumble.
Make no mistake about it, you will probably stumble over some aspect of an interview the first or second time you go through one. The mock interview is a free chance to get any issues out of the way ahead of time!
Who to Do Your Mock Big 4 Firm Interview With
The ideal Big 4 firm mock interview is conducted with a real person asking you questions along with a video recording of the proceedings. The person should be someone you don't know very well (if at all), because you are likely to be unfamiliar with at least some of your interviewers from the Big 4 firms.
If your career center doesn't offer mock interviews, it is not hard to create one on your own. You can provide family or friends with select questions from this guide, so all they'll need to do is read from your list of questions. We strongly recommend finding someone other than family and friends to pose the questions though, perhaps a professor from your accounting department or anyone else on campus that would be willing to help but that you'll feel slightly awkward with. It is far better to get over the nervousness of talking with an unknown person in the mock interview process than to try and do so during a real interview.
The video is essential so you can review your performance afterwards and learn things about your interview style that you would never know otherwise. The perception you have in your head of how you interview is likely to be very different from how you interview in reality, and thus from what your Big 4 firm interviewer will see.
It is an eye opening experience for candidates to watch themselves after conducting a mock interview. All the nervous fumbling of the hands, bouncing of the leg, and shy gazes at the floor become very apparent. Furthermore, when you are in the heat of the moment and responding to interview questions it is nearly impossible to do a self-analysis of whether the question was answered accurately and succinctly. Reviewing the video of your mock interview is essential for picking out these key details so that you can fix them ahead of your real interview.
Tips for Your Career Center's Mock Big 4 Firm Interview
When scheduling your mock interview with your career center, we suggest working with them to customize the interview as much as possible. Make the questions as relevant as possible. The career center sees an enormous variety of students each year so their standard mock interview, though very helpful for getting you comfortable with the process, will not capture all of the specific types of questions you could be asked in an interview with a Big 4 firm.
If video recording the mock interview isn't a normal part of the career center's process, you need to insist this be done. Have someone record you with your phone. The video review following the mock interview is one of the most valuable things you can do to prepare to give a quality and professional interview.
Additional Mock Big 4 Firm Interview Tools
Another great resource that you can use is Interview Stream. Interview Stream is used by companies (Enterprise-rent-a-car, Viacom, and BET are clients) and universities (check your career center website, a program may already be set up) across the country. The service is often used to conduct real interviews, but you are going to use it for practice interviews.
Simply provide your email to get an account and you can then use their website to record yourself responding to interview questions. The recording will be saved for you to review whenever you want and you can grant access to anyone you want that can help you with critiques and coaching.
The Interview Stream software has built in self-assessment tools as well. When watching your video with a single click you can keep track of how many times you say the filler words "Ummm", "Like", "I mean", and "You know." They also have a self-assessment guide that allows you to rate yourself on key points such as eye contact, self-confidence, conciseness of responses, ability to emphasize strengths, etc..
Do a Real Interview with Another Company First
If there are any companies that interview on campus before the Big 4, consider signing up for one or two of them. If nothing else you will hedge your bets for a future job, it's always better to have one offer than no offers. But more importantly, it will give you the experience of going through the interview process in a real setting. We don't advocate interviewing for an interior decorating job if it has nothing to do with your qualifications or interests, but it's reasonable to interview with companies that may not be high on your list but which offer a position that could meet your skills and interests.
The interview process isn't just about the company picking you. It's also you getting to know the company. Taking an opportunity to interview with them doesn't obligate you to do anything more.
Essential Big 4 Firm Interview Tips for Accountants
Here is a summary with the essentials as you prepare for the biggest interview of your life:
Utilize resources at your career center

—Take some time to browse through your school's career center interview resources in order to fully understand the interview process, what interviewers are looking for, typical questions, do's and don'ts, etc. If you feel your career center is lacking, visit the website of another school's career center. 99% of the content is free and accessible to the public. You don't have to pay thousands of dollars in tuition to use a school's career resources.

Write your answers down

—Just thinking about the most common or most difficult interview questions isn't enough. Writing your responses to these questions will force you to think through them fully, as well as to cut out extra fluff or rambling that you don't want a Big 4 firm interviewer to hear.

Brainstorm examples

—Come up with as many examples as you can that SHOW the qualities you want the interviewer to know you have. Anyone can say they are a good leader. Not everyone can say they ran a store with 5 employees who were there that day when the manager unexpectedly called in sick on a busy Saturday. We recommend writing down at least three experiences/stories that exemplify how you possess each of the key attributes Big 4 recruiters are looking for.

Practice

—Tape yourself answering interview questions with your webcam or using resources at Interview Stream. Find a way to do a mock interview. Interview with another company or two before your Big 4 interview if at all possible.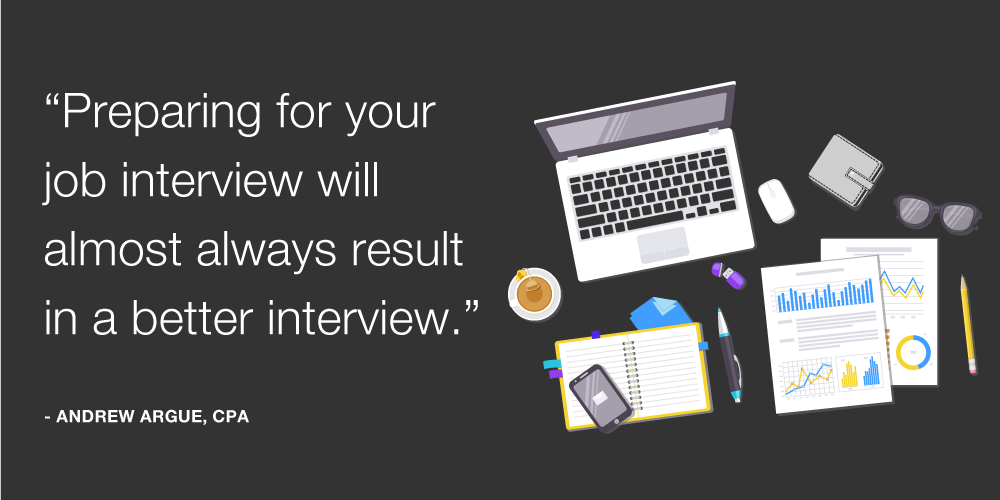 Do's and Don'ts During a Big 4 Firm Interview
DO NOT ASK ABOUT SALARY OR COMPENSATION

. This is a surefire way to make the interviewer think all you care about is the money. Starting salaries and signing bonuses are set and are non-negotiable, so you will find out the exact details if you are able to secure an offer.

Do not sound rehearsed.

Even though you've written your answers down to help organize your thoughts and eliminate rambling that isn't necessary, don't spit out a memorized answer back to an interviewer. Being unable to talk about yourself or your experiences without memorizing an answer is a very poor way to demonstrate your communication skills and will raise all kinds of red flags about your ability to interact with the client or even your team.

Be positive during the interview. Focus solely on your best attributes, and even when discussing difficult situations, don't reflect on the negatives or upsetting feelings you had, but instead of how you resolved the issue and the successful steps you took in the process. Even when you are asked about a weakness, you should first answer honestly, but then try and put a positive spin on it, such as how you've already improved it a lot or how it's truly a positive if you learn to control it a little better (e.g. agreeing to take on too many responsibilities).
Take a moment to collect yourself during the interview if you need to.

There is nothing wrong with contemplating the interviewer's question for a few seconds before beginning to answer. There is no rule that prohibits silence during the interview, so make sure not to rush yourself.

Open up to the interviewer.

We said earlier the interview should be a conversation, not a Q&A. Regardless of the question, you should respond enthusiastically and with the appropriate amount of relevant content. You should have very few answers that are shorter than 4–5 sentences or 1-2 minutes.

Eye contact.

Making good eye contact during an interview and when meeting recruiters before and after is essential. Most of us are pretty poor at this. Start practicing now by forcing yourself to make good eye contact with people you talk to. Evaluate whether you've done a good job of this in your mock interview or whether you need more practice. Keep in mind on interview day, it's easy to get wrapped up in the moment and return to bad habits.

Business cards and thank you.

Try to get a business card from not only your interviewer, but everyone you meet on your interview day. Send thank you emails to everyone afterwards to show your appreciation and establish a line of communication with people at the accounting firm.

Dress appropriately.

Big 4 firms will expect you to be dressed in business professional and look very sharp. Once again, the details matter here and people will notice if something isn't right. Your career center should be able to provide a lot of help in this regard, as interviews on campus are often the first time candidates have ever dressed in business professional attire. When it comes to interviews with the Big 4, when in doubt, opt for the more conservative look. These firms are about as conservative as it gets when it comes to interviews, so keep in mind that acceptable attire for interviews with other companies might not necessarily be appropriate when interviewing with the Big 4 accounting firms.
Beyond Your Big 4 Firm Interview
Almost every candidate will have additional steps to take after the first campus interview(s) before they have the opportunity to receive a job offer. It is rare for Big 4 firms to consider offering a position to a candidate after their first interview(s) on campus. Usually campus interviews are held to determine which candidates will be invited for an office visit.
Hopefully you already know the details and timing of the next steps (usually an office visit) because you asked about these things after your interview. If you forgot, just include these inquiries in your thank-you emails. If it's too late for that as well, wait a week or two and then check back in with your recruiters and interviewers.
We truly hope this post was able to help get you an invitation for an office visit. If so, congratulations, as this is by no means an easy feat. If not, don't be too hard on yourself. You are truly competing with some of the best and brightest across the country. Not receiving an office visit invitation is by no means an indication of your talent level, nor is it in any way correlated to your future success.
If you don't receive an office visit, try and make the best of the situation, beginning with finding out the reasons why an offer wasn't extended. Use that knowledge when interacting with any of the other Big 4 firms you are still going through the hiring process with—or any companies outside the Big 4 for that matter. We wish you luck as you continue to find a firm to begin your exciting accounting career!