Blog
Becoming a Successful Accountant without a CPA or Even an Accounting Degree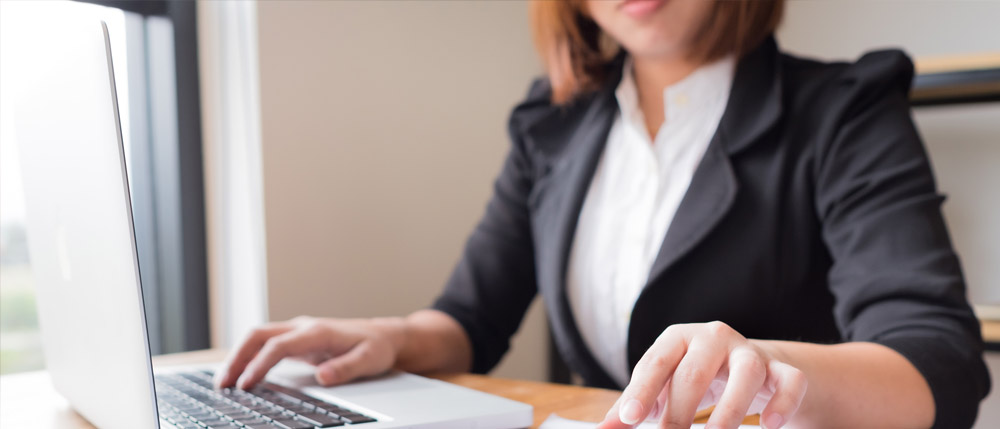 "You must go to college and get an accounting degree to get started."
"You have to become a Certified Public Accountant to be taken seriously."
You've heard these sayings, but are they even true? This article will tackle facts versus fiction when it comes to launching a successful accounting career.
Is the Typical Accounting Career Path Broken?
The prevailing belief for entry into almost any industry is that an individual needs to have experience, right? And this is true in the sense that a person needs to know what they are doing professionally, at least to some degree. There are always various degrees of knowledge and experience between individuals within a profession, and this of course includes accounting.
In lieu of real-world experience, most industries require a college degree as proof you know at least the basics to get started. A typical accounting degree can accomplish that, but the question remains whether it is the most efficient and cost-effective way of learning.
This is because universities are making less and less sense as an investment when it comes to an accounting career path.
Too much money –

There are other alternatives to learn the same accounting material that won't cost you $100,000 in tuition for a degree.

Too much time –

You don't need to spend 4 years to learn what they teach you in college.

Too little relevance –

Many accounting schools haven't changed their curriculum in decades.
Between not being able to make financial sense of attending a university, coupled with a lengthy time commitment and little practical value for today's marketplace, we don't see a college accounting degree as completely necessary to begin a successful accounting career.
We want to show you that you can be qualified to start your own accounting firm and begin growing an accounting practice immediately. You can go out and start getting clients, helping businesses, and implementing many of the same tools, techniques and tactics that top accountants in the industry practice—all without an accounting degree or a CPA license.
Is There a Clear Barrier Between CPAs and Non-CPAs?
There's general confusion about what you can and cannot do as a non-certified public accountant, but just know if you want to become an accountant as soon as tomorrow, you can. If you have the skills, you are able to become a bookkeeper and beyond for a business without any official certification.
You can also become a tax consultant, a tax planning professional, a financial advisor, even a CFO; you can do whatever you want to do if you accept that there's an alternative path to getting there instead of the old school way of doing things. It goes back to having an end goal in mind…what do you want to become? And what can you do to get there quickly?
Typical Slow Route: Going after certificates, license, and years of education: 4 years of undergraduate work; 2 years for a Master's + CPA; 4-5 years of experience at a Big 4 Firm; 4-5 years building your own firm and learning painfully from your own mistakes. Plan on around 15 years to get to around $250K in revenue.
New Fast Route: With basic accounting knowledge already in place, adding on more specific knowledge in sales, running a business, and marketing within the accounting industry. Have the ability to fulfill your clients' actual needs and grow your own practice from the start. Plan on less than a year to get ramped up. Start making possibly $250K within 12-24 months.*
The Future Outlook for a Successful Accountant Without a CPA
A cultural shift is happening. More and more people are waking up to the fact that college isn't what it used to be. That's not to say it's bad or useless, but that many of the things you learn can just as easily be taught on the internet. This is why more accountants in the coming decade won't have an accounting degree. This will become more normalized.
Tens of thousands of people every year are starting accounting degrees—and that's going to stop. Of course, there will still be people get accounting degrees, but the rate will continue to plummet in the years to come.
How do we know this?
Fundamentals. The system is broken. There was a time when people were going to college and getting a CPA license and it was the smartest thing you could do. But now, doing the opposite is the smartest thing you can do. You have to play against the crowd. It no longer makes financial sense to spend so much time and money on a degree when you can start without one.
Of course, if you really want to do tax resolution and audit, you need to get a CPA. But for 95% of people, it's not the best course. Think about this:
—You don't need to be a CPA to do tax planning.
—You don't need a CPA to do tax preparation.
That right there is enough for many accountants, right? We have actually gone through every single state in the US and looked at what services you can provide along with what services you cannot provide from an accounting, tax, and financial consulting perspective. As of June 2020, you can do both tax prep and tax planning even if you're not a CPA in all 50 states.
And the ironic thing is that most CPAs are not helping their clients with tax planning! Most CPAs are just doing the tax prep. Their clients are losing money year after year, and it's possible for you as the "non-CPA" to come into a situation and help that person more than their existing CPA is doing. We see that happen every week when our 7 Figure Firm members beat out an existing CPA provider even though they're not a CPA!
What an Accountant Without a CPA Needs to Learn
Just because you don't get an accounting degree or a CPA license doesn't mean being an accountant is simple—there is much to learn. You will need to get educated no matter which route you take, but there are ways to make it less overwhelming. If you choose to go the non-certified route, you need to focus on the tools, tactics, and techniques that the most successful accountants use.
Remember, there are great CPAs! But, there are also extremely good accountants without a CPA. A certification is just a public stamp of approval, much like a degree, but it doesn't guarantee your success or exclude you from being very profitable.
3 Primary Areas You Need to Learn for a Successful Accounting Career:
Sales

—This is not often seen as an important skill for an accountant, but it's perhaps the most important factor in whether your firm will succeed and grow. Most accountants don't know how to sell, and hence, they struggle getting new clients. When they do get a client, they can't upsell them into higher level services or they do a bunch of work at low cost. The most successful accountants treat sales skills seriously. This includes knowing how to pitch a service, how to build value for it, how to price and package it, and how to handle objections to close the deal.

Service Delivery

—You need to understand how to do bookkeeping, tax prep, tax planning, and whatever other services you'll provide. In short, know how to prepare the accounting service after you sell it.

Systems

—Whether you're a self-employed accountant doing it all by yourself or you have a growing firm and are managing a team, you will need ways of managing workload and delivering your services to clients. This is where learning accounting firm processes is helpful along with software tools like Corvee that help you secure sensitive documents, communicate with clients, and stay organized.
Usually the traditional route—getting an accounting degree and pursuing a CPA–will mostly focus all on #2, the service delivery of the job. Sales skills and learning tax planning software systems are almost always completely ignored, and are usually learned the hard way by experience once inside an accounting firm.
At Corvee, we focus on all three areas to give both current and future accountants a more complete education to help prepare them for success in the real-world. The vast majority of CPAs would benefit from learning more sales and systems. But whatever route you take to launch an accounting career, you have to continually invest in yourself to better serve your clients!