Blog
Are GoFundMe Donations Tax Deductible?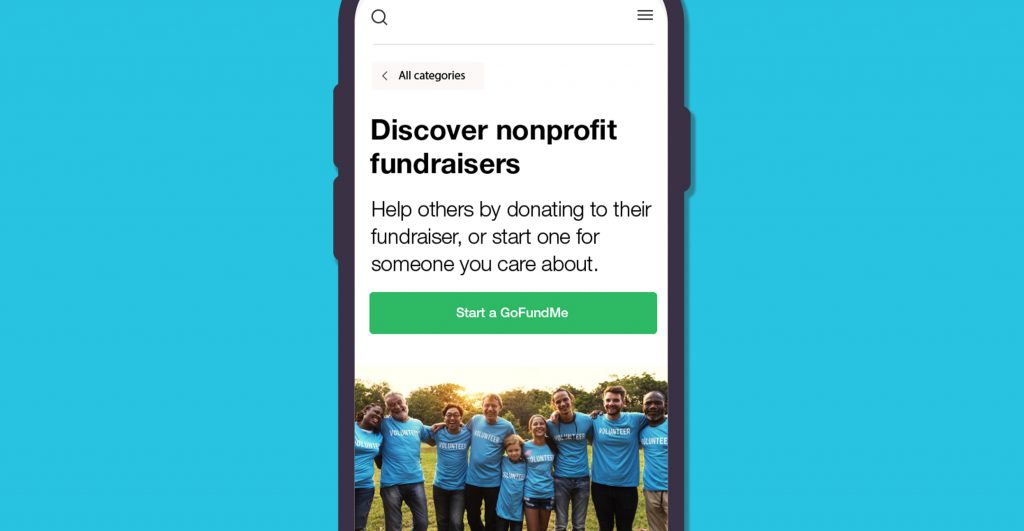 Over the past decade, GoFundMe has turned into the biggest crowdfunding platform there is. Many of the fundraisers on GoFundMe are charitable in nature, so it's natural that people would wonder: are my GoFundMe donations tax deductible?
Like many questions involving taxes: it depends. If you are donating to a qualified 501(c) organization that has set up a GoFundMe page, then yes. There is a list of certified charities so donors can know if they are making a tax-deductible contribution. If it's not a qualified 501(c), then it's considered a personal donation and therefore is not tax deductible.
Deductible Vs. Non-Deductible Donations on GoFundMe
GoFundMe actually started out as CreateAFund in 2008. It later morphed into GoFundMe in 2010. As a platform to raise funds for almost any cause, GoFundMe donations are considered personal in nature, unless they're made to a 501(c) organization that has registered on the site.
All donations made to personal GoFundMe pages, as opposed to specific 501(c) charity fundraisers, are considered personal gifts — which are not guaranteed to be tax deductible. It can be confusing because you may be doing a charitable thing on GoFundMe, but just because a gift is charitable doesn't make it automatically eligible for tax relief.
Look out for other unintended tax consequences from direct contributions to individuals. Because these gifts are not considered charitable, giving large amounts over the annual exclusion gift amount may trigger a requirement to file a form 709 and report the gift amounts. The recipient themselves will not be taxed on the money received.
How it Works: GoFundMe raises money for individuals, groups of individuals or organizations. Among these, there are two types of fundraisers: a standard campaign or a Certified Charity campaign. With the standard campaigns, many GoFundMe organizers are individuals who have raised money for a cause and can deposit the money raised into their own personal bank account.
While many of the personal causes are good, worthy causes, such as money raised for tuition, medical expenses, funerals, etc.,these gifts are being made to people as opposed to registered charities and as such they generally are not tax deductible.
A Charity Campaign, meanwhile, collects donations that go directly to a 501(c)(3) organization. In these cases, the GoFundMe organizer doesn't handle the money; instead, the funds are sent directly to the charity via the PayPal Giving Fund. This special fund was set up by GoFundMe to facilitate gifts to registered charities.
Donors receive receipts from the PayPal Giving Fund, which allows them to claim possible tax deductions.
How Giving on GoFundMe Works
Donations to nonprofits are usually tax deductible. The IRS allows you to deduct up to 50% of your adjusted gross income (AGI) if the donation is made in cash, although 20% and 30% limits sometimes apply. For 2020 and 2021, the 50% limitation is suspended, allowing individuals to donate up to 100% of their AGI. Thus, giving to specific 501(c)(3) organizations on GoFundMe could prove to be a good way to reduce tax burden. Just be sure to get your receipt from the PayPal Giving Fund. Remember that personal donations (meaning direct contributions to individuals) through GoFundMe are likely not tax deductible.
To claim any possible deduction, itemize deductions on your tax return using Schedule A (Form 1040). Typically, charitable donations could be eligible for deductions if they are given to:
A religious organization
Federal, state and local governments
Certain war veterans' groups
Nonprofit schools and hospitals
Charitable contributions typically not deductible include donations to:
Foreign organizations
Political parties, action committees (PACs) or fundraisers
Individuals
Foreign governments
For-profit schools or hospitals
Social and sports clubs
Labor unions
Homeowners' associations
Note that a large percentage of donations on the GoFundMe platform are to individuals, making them non-deductible.
What About GoFundMe.org?
There can also be donations made directly to GoFundMe.org, which is a separate entity from GoFundMe. GoFundMe.org is a 501(c)3 public charity that is independent of GoFundMe with a separate board of directors and leadership.
While it works closely with GoFundMe, GoFundMe.org cannot receive payments from any GoFundMe campaign except for fundraisers for which GoFundMe.org is identified as the beneficiary. So, you can make a tax-deductible donation to GoFundMe.org that is promoted on the GoFundMe platform.
The federal tax ID number of GoFundMe.org is 81-2279757. GoFundMe, however, is not a qualified 501(c)(3) charitable organization, so be sure you check before you give!