Blog
6 Strategies for Successful Accountants to Crush Sales Calls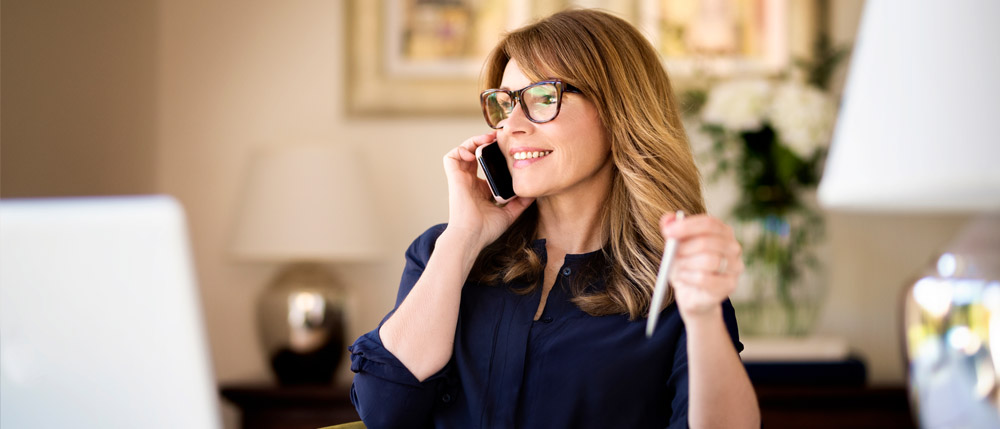 As an accountant, how do you master the art of closing sales? You probably are trying your best to sell your accounting products and services, but for some reason it just feels scammy or scary to do. The good news is that once you get the hang of it, it's simple to get your clients to buy more from you. Here are 6 strategies for successful accountants to start getting more sales now:
#1: Be In Control of Your Accounting Sales Calls
Of all the strategies for accountants we can talk about, this tops the list. Sales is a mind game. You have to be the person who's more aware. Think of it like this…when you're on a sales call, you've got two people sitting across from each other—who's in control and more aware?
On the left side, there's the man who's thinking, "I'm not going to buy, but I'm being polite." On the other side is a guy more aware because he's thinking, "This guy doesn't think he's going to buy…but wait until he sees how I run this call." Who is in control of this call and running the conversation?
What if controlling the call was as simple as scripting out the call so you know how it's going to end? Just like a movie that follows a script, you already know how it's going to play out. If you view your sales calls this way, you're putting yourself in a position to WIN.
#2: Get Your Clients to Sell Themselves on Working With You
What if you didn't have to upsell your clients because they're already so happy with your services, they want to give you more of their money? They sell themselves on signing up for your other service offerings, not the other way around.
There's a simple way to make your clients do that. Here's what it is: Say something like, "Hey, how did we do on tax prep and tax planning? Did we save you a ton of money?" They'll say, "Yeah! It was great!!!" You can respond with something like, "Well, I noticed you need this CFO service. If we provide this service for you, we can save you even MORE money!" They'll immediately sign up.
This works because as soon as you asked them, "How did we do?" they think about how much money they saved working with you, so they're already sold.
#3: Successful Accountants OK With Being Uncomfortable
Imagine you're 16 years old and all you want is a boyfriend or a girlfriend. It's all you can think about. You tell your friend, "All I want to do is go out on a date with someone."
Your friend says, "Hey, there's someone you can ask here at the mall. Go ask him/her out!" You freeze up and you start freaking out.
You think, "I can't do that. I've got to get a nice car. I've got to go to the gym and lose weight first." You've got this laundry list of things you need to do first in your head, but in reality, the best thing you can do is just walk around the mall, ask 17 people on a date, and know that in a moment of weakness one of them is going to say yes!
Well, it's the same thing in business. You think, "I've got to get a website. I've got to get a business card." You think you've got to do ALL these things before you can finally jump on the sales call. Not true! You just need to pick up the phone and make the calls.
Sooner or later, someone will say yes to you (most likely because you are prepared for the call and offer a great service)!
Sales isn't supposed to be comfortable. If it's uncomfortable, you know you're doing it right. Push through the fear because it's the only way you'll reach your end goal.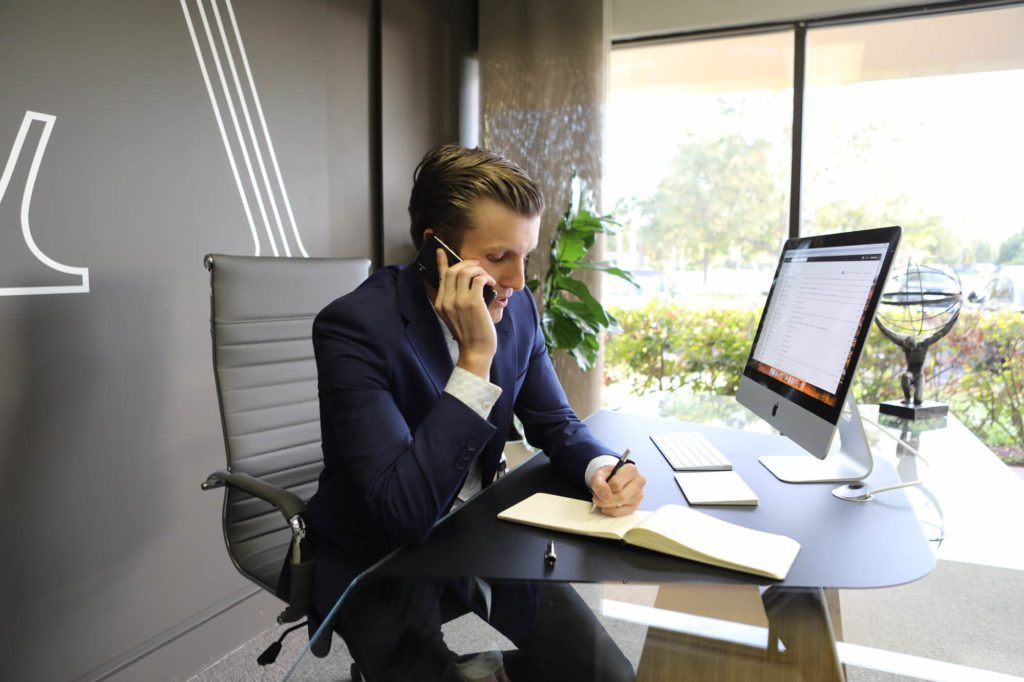 #4: Reach Out To Friends, Family, Existing Clients Even When You Don't Feel Like It
I don't know anyone who honestly enjoys sales. Nearly everyone feels a little fear in the pit of their stomach on a sales call. That's why people avoid doing it, because they don't have the courage to do it.
It's like the gym. Going to the gym isn't supposed to feel good. It sure doesn't feel good the way eating a giant bowl of ice cream does. That's not the point. The point of the gym isn't to feel good in the moment. You go to the gym so you can look your best and feel your best, even if you have to go through a little pain to get what you really want in the long term.
Sales is the same way! It's not supposed to feel good. Successful accountants know that you have to do it if you want to see the kind of growth that you desire in your business, whether you want to provide tax planning services, work as a CFO or a controller, or do more bookkeeping. All your services require sales!
#5: Get Your Clients Naked
Ok, so we don't LITERALLY mean get your client naked, but you want to get your clients "naked" by finding their pain points, and pressing on them until they feel vulnerable. For example, don't tell your client they need accounting. Instead, ask your clients questions so they tell YOU that they need accounting.
Questions like:
"Are you saving every month?"
"Is debt piling up on your credit cards?"
"How many credit cards do you have?"
"How much biz debt do you have? Personal debt?"
"Are you setting aside for taxes? How much?"
"How much do you pay yourself each month?"
Questions like these get them "naked", showing you everything with their finances. This gets them uncomfortable, like when you go to the doctors office and they make you wear that flimsy robe. Nobody feels good in that situation, and it's the same way when you dig down deep into financial situations!
When you find the pain points that make your clients uncomfortable, press on the pain like your dentist does when he presses on the painful spot in your tooth. Once you reveal their deepest pains, you'll be able to provide them the most value and charge rates that you didn't think were possible.
#6: Sell Based On Your Client's Needs, Not Your Expectations
The easiest way to sell is to think about what your client's needs are. "What's their problem?" Don't think about yourself selling, just think about finding THEIR problem.Then give them a solution.
For example, if you're going for a roadmap or a tax plan, you may find that their problem requires a different solution. Maybe they need a CFO and they're ready to pay! Maybe they tell you they had someone that they were paying $85k/year but it fell apart, but they have an investor presentation in a few weeks so they need someone new ASAP! Well, then go ahead and provide them CFO services!
It'll be obvious on the call what the best solution is. Maybe you could still sell them a roadmap, but add CFO services to it instead of a tax plan. So, each call is different and you'll figure it out. Ask the right questions so you'll know EXACTLY what solution you can provide them and then charge them accordingly.
And don't forget to use all 6 of these strategies for successful accountants to start crushing your sales calls!