Blog
Attention Accountants: Optimize Your New Client Onboarding Checklist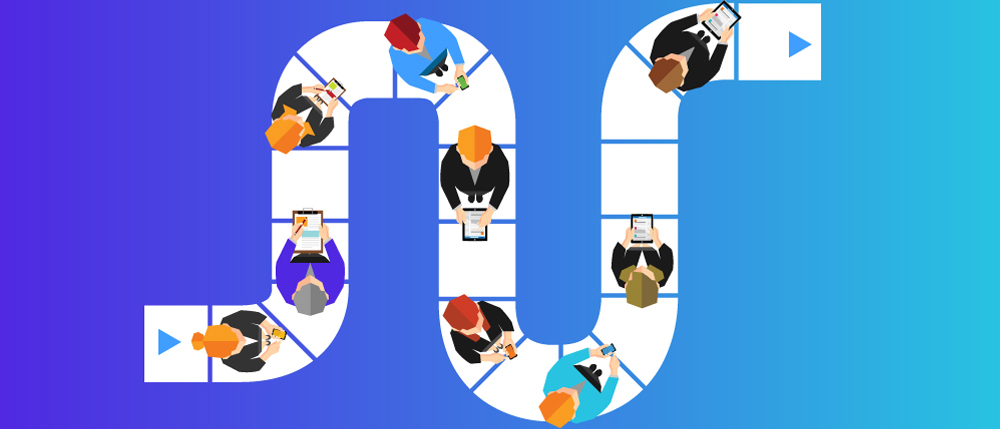 Having a great new client onboarding checklist is key for setting the right tone for your entire relationship moving forward with a new client. The new client onboarding checklist you develop should help both you and the client determine what steps need to be taken and what information is needed for the engagement to commence. A great new client onboarding checklist also gives you consistency that you can follow so that you're more efficient while creating a positive first impression of working with you.
Optimize Your New Client Onboarding Checklist by Sending All File Requests in One Place
Whenever you onboard a new client, you have to send them a certain number of files to sign and fill out.
Agreements and engagement letters need to be dated and signed with a signature.

Client intake forms or questionnaires need to be filled out with information so you can do the engagement.
The old fashioned way was to send them a large packet, either by mail or in-person. Once the internet came along, many accountants shifted to a chaotic system of emailing back and forth with documents digitally signed and filled out.
The problem with both the physical paper method and the email method are that they are not secure, organized or efficient. What is needed is ONE place to send all your documents, quickly, easily and securely. That's part of why Corvee Tax Planning software was created— for accountants to better onboard new clients. Having one client portal for the onboarding process makes it simple for the client and for you.
Inside our Corvee tax planner software, clients can receive requests from accountants for all that's required of them for an engagement:
Agreements

Files

Password requests

Questionnaires

And more
Being able to send all your file requests in one secure place has given accountants an increase in efficiency during the onboarding process because it saves both time and energy.
Optimize Your New Client Onboarding Checklist by Improving How You Manage the Status of Your Clients' File Requests
Once your file requests have been sent to your client, it can be complicated to keep track of receiving everything back. No one wants to manually track what's still needed from each client, right? That is ridiculous, though some accountants try to work that way.
The biggest problem with any manual system is the constant starting and stopping. For example, you get one document from a client but they didn't send the other document you needed. Having 50% of what you needed leaves you not much better off, and it requires more work and effort contacting the client again to reinforce the need for all the documents. It can be inefficient to say the least, because trying to keep track of exactly what's been received and what's still outstanding can feel like catching flies.
What accountants need is a software for accountants that helps them manage and monitor all the various file requests for each engagement. That's why Corvee Tax Planner software was built. Imagine never having to wonder whether a request is waiting on the client or your team's response.
By replacing client portals and file sharing systems, our tax planning software tracks all requests from clients in one central location. Not only can you quickly see what each client still needs to give to you, but you get a dashboard with insights into each client. This further helps you monitor the status of the file requests.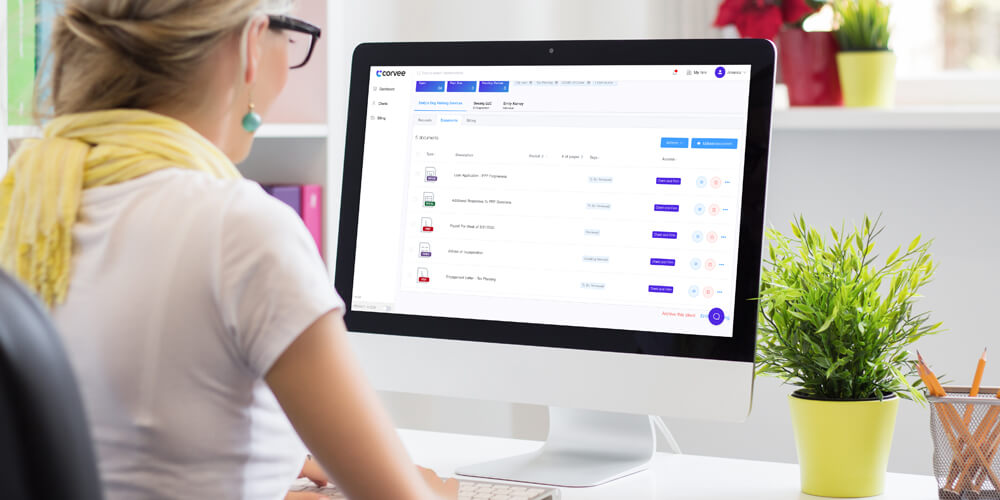 Ways to Manage Outstanding File Requests for Clients
Our client collaboration platform gives you an assortment of tools to manage and monitor your requests to make onboarding smooth. One of these features is client tagging and segmentation, which allows quick and easy searchability benefits. This means no more messy folders, disorganized files on your computer or clicking through multiple folders just to find two or more documents for the same client.
In addition, 2-way messaging features and email reminders alert your clients about outstanding requests. This way you can feel confident your clients know exactly what's needed from them and they'll know when you've approved the files they do send. By setting email and text reminders, it further reduces the back and forth communication by automating the process.
Accounting Client Onboarding Made Simple Through Accounting Software
To summarize, during a typical new client onboarding checklist, you have many documents to keep track of, such as:
Getting prior year returns

Getting access to Quickbooks and/or Xero

Getting Articles of Incorporation, business entity docs

Getting operating agreement

Getting ownership schedule or cap table

Getting copies of Federal Form 941s

Getting copies of all year end bank, credit card or loan statements

Getting agreement signed

Getting questionnaire back
You may have dozens of more requests. The point being, it can be a lot to manage and track, and now that accounting firm software is available to make this whole process easier, many accountants are taking advantage of it to smooth up their accounting client onboarding checklist.
The last thing busy accountants need is a slow, inefficient onboarding process. This not only drains time and energy, it actually prevents your firm from taking on more clients. Once you speed up the client onboarding process, you can increase the number of clients who can be onboarded in any given week, which enlarges your revenue capacity.
So, if you…
Spend time and energy coming up with your own agreements, engagement letters and questionnaires and wish you had detailed, ready-made templates for each of your different services.

Get exhausted with endless file requests back and forth with clients

Have trouble managing and monitoring what's been received and what the client still owes you.
Then you need a better new client onboarding checklist.