Blog
Grow an Accounting Practice: Start Charging Your Clients More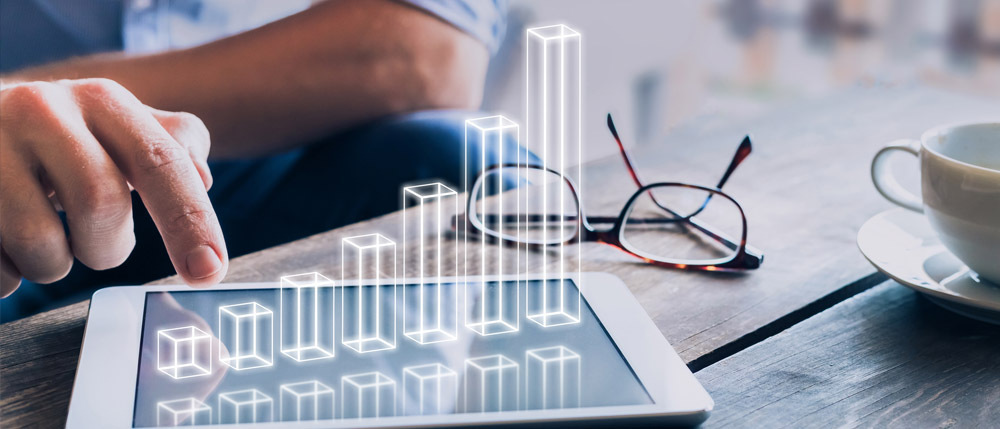 Pricing is one of the most difficult things for many accountants to get right, but it's vital, because bad pricing will leave you with too much work and too little profit. If you're an accountant who has $100,000 in sales and you feel you need to hire help, you have bad pricing. Good pricing, on the other hand, allows you to expand while simultaneously giving you back your time. Here is how accountants can begin profiting more.
Having a Check-Up Session with Current Clients is a Great Way to Grow an Accounting Practice
Set up a meeting by messaging each of your current clients you're already serving. Do a text, email, and a call (or voicemail) to hit them in three different ways. This will ensure you got their attention, and they will know you want to meet. Your message will be simple:
"Thought of you today. Are you free to catch up Tuesday or Wednesday?"
The purpose of this meeting is a check-in. You can even call it a check-in meeting if you want to. This keeps it light and no-pressure from the client's perspective.
The Purpose of a Check-In Call In Order to Grow an Accounting Practice
The purpose of this meeting is two-fold:
See what additional value you can provide

Get them more in line with what they can afford
Of course, you will not say these two things in such a way. Instead, you will begin the call like this:
Profit for Accountants 101: The Script of a Check-In Call
"Hey, so how are things going this year? I know we just wrapped up the tax season and saw you guys have been growing. Tell me a little bit about what's going on. What are your plans for the rest of the year? What's the reason for the growth?"
Show you care, and just have a conversation about the current state of their business. Dig in and dissect their business and process. In short, figure out where the opportunity is.
Questions you could ask on this call include:
How has the year gone so far?

What is the plan between now and the end of the year?

How much is the business going to grow?

Are you hiring people on?

Are you building new locations?

Are you adding new products?

Are you adding new services?

Do you have big projects that are going to start?

We see the numbers…but what is really going on?

And is there anything that we can help out with?
The Vital Information You Should Listen For During a Check-In Call
As you seek to grow an accounting practice and ask these questions to your client, you're looking for that piece of information where you can jump in and offer an additional service. Keep your ears open for problems, and be thinking with how you can solve those problems.
If you find out their expenses are getting too high and they're struggling with mounting debt, you could do an analysis on additional cost cutting measures and how to pay off their debt within 6 months. If they are wanting to expand, you could do a report on how long financially it's going to take them to open a second location. If the client is complaining about their accounts receivables, you can offer a redesign of their AR process to be able to collect faster.
It may not be a specific problem they'll tell you about, just some value you can see they'd benefit from based on your conversation. For example, maybe they are just paying $500 a month for bookkeeping, and you see value in bumping them up to $2,000 a month for CFO service. During the call, they may not even mention any problems, but you see their business is growing and doing well, so you know an upgrade from bookkeeping to CFO could be an option for them now.
The main point to remember during this call is that whatever they say the problem is (or set of problems)…you need to be thinking of solutions. Even if they don't tell you specific problems, you might be able to spot areas of value they can benefit from. Then, you can set up a higher fee based on value! You're simply looking for additional things you can do for the client that you haven't yet done for them.
Increasing a Client's Price Based on Their Revenue
Some of your clients might be doing great. They were at $300,000 sales when you first started with them and now they're at $750,000 sales. Maybe you have been charging $300 a month, but want to now bump that to $750 a month. You might be able to do this without offering additional services. Ideally, you can bump it to $750 with just the exact same work you've been doing, plus the reconciliation of the month end close.
The goal here is to increase your fees based on how big your client's business grows. The problem with this is that no client wants to hear that. You won't just go to them and say, "You've grown your business. We've been charging $500, but now that your revenue has climbed, we want to bump you up to $2,500." That's a good way to end the relationship.
Remember, you're looking for value adds. Usually as a business grows, they will need higher level services from their accountant. So, first and foremost you're looking for opportunities to expand your value to them. Sometimes, however, you may need to bump a client's fee up while providing the same level of service (more on this below).
Increasing Accounting Prices Without New Services
Let's say you have a current client that has a restaurant that you do bookkeeping for. You enter invoices and payroll and charge them $500 a month. Over a period of time, you've realized you're underpriced, but there's not any additional services they need right now.
To get a great deal, you have to be able to walk away from the client. If you cannot currently walk away, then you simply need more new clients. If you are worried about losing the client, you'd only ask to increase the fee from $500 to $750, and when they tell you no, you'd quickly go back to $500 for them. If you don't care about losing the client, you could ask for $1,000 or $1,500 because that's what the service really deserves.
Point being, as soon as you feel like you're in the state of mind where you don't care if you lose a client, have the call. There's a good chance you'll probably keep them and charge more, and it'll turn into a great client. This is how to grow an accounting practice.
It's OK to Increase Your Accounting Fees
If you have a client where you know you can offer them additional service, your firm can easily become more profitable. Change your fees from $500 to $2,500, give the client more value, and while the amount of work that you're doing doubles, you could make 5X more in revenue.
But let's say for example that there isn't that opportunity. Your client is a pretty small business, and you're charging $250 a month. They're only making $120,000 a year, and they aren't growing or even looking to expand. Just raise it to $500. You can still try to have the value conversation simply because it shows that you care, but if you can't find a value added reason to increase the fee, then just say this:
"Mr. Jones, when we first started together, we didn't properly scope your services. We've been increasing our prices for other clients, but we've kept your account at the original fee because we always like to honor the amount we quote. However, looking back from when we first started our working relationship, when we take into account our time and effort, we've lost money on your account. So, I want to tell you that while we love working with you and want to keep working with you, if we're going to continue together…we're really going to need to adjust your account to at least $500 a month."
Fee Increases Are Normal in Accounting
Whether you bump your prices with additional value through new services for a client, or whether you just tell them your fee is increasing with a service as is, just know that it's normal for this kind of thing to happen in every business and industry. This is not unique to accounting, so don't feel guilty about increasing your profitability!
The most successful accountants regularly look to upsell their existing clients and bump their fees higher for clients who pay them the least. It's part of the natural cycle of replacing lower-end clients with higher-end clients. The best accounting clients are always the ones that can pay the most, so the more you gravitate towards these types of clients, the more sales and profit you'll have as an accountant!
As you get your value nailed down on the services you provide, you can charge more and more. You can start to do less work for more money. We've seen this over and over again, profits for accountants rise as value solidifies and increases. The more confident you are in the value of your services, the more willing you are to hike the price on clients who are paying you on the low end.