Blog
How to Set Your Tax Clients Up for Success in 2021 with Software for Accountants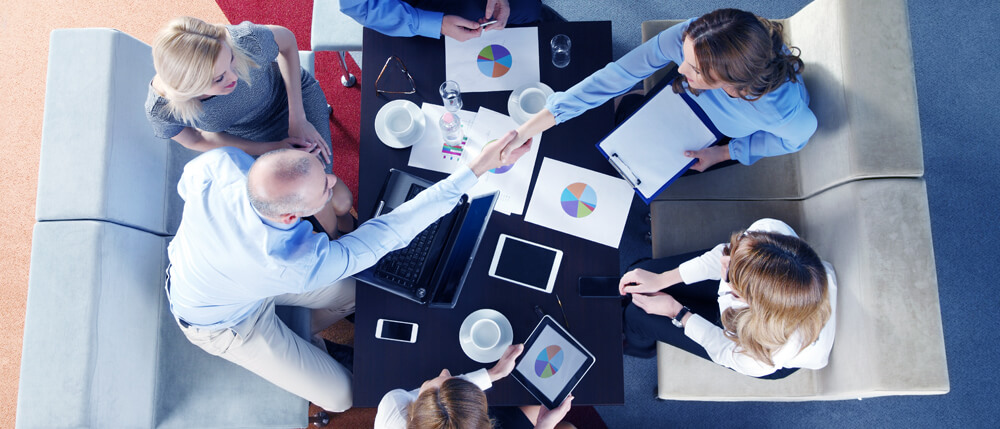 COVID-19 has infused a bit of uncertainty into business operations this year, and as a result, your clients' year-end tax plans are going to look somewhat different. But a shift in tax plans does not necessarily signal trying times. In fact, some of your tax clients may find themselves better off in 2021 than they had been anticipating. The tax law changes in the Coronavirus Aid, Relief, and Economic Security (CARES) Act can act as panaceas for businesses and individuals hit hard from the economic downturn. These provisions can help businesses save taxes in the short term and can provide the flexibility needed to prepare for longer-term cash shortages as the economy recovers. Software for accountants is also available that can help you tax plan through it all .
Net Operating Losses
The CARES Act gives businesses the opportunity to leverage their business losses. When the Tax Cuts and Jobs Act (TCJA) was passed at the end of 2017, net operating loss (NOL) carrybacks were eliminated from the tax code and NOLs that were carried forward could only offset up to 80% of taxable income. But then the coronavirus hit. To help struggling businesses manage pandemic-related setbacks, the CARES Act temporarily resurrected NOL carrybacks and removed the 80% of income limitation. Tax losses occurring in 2018, 2019, and 2020 can be carried back up to five years, and existing NOLs can offset 100% of taxable income for tax years through 2020.
NOL carrybacks can help businesses in a few ways. First, they can provide cash at a time when cash reserves are strapped. Businesses that applied for Paycheck Protection Program or Economic Injury Disaster Program loans earlier in the year may soon run out of loan proceeds, so cash in the form of an income tax refund can be a lifesaver. Second, NOL carrybacks may lower your clients' average effective tax rates. Corporate tax rates (and many individual tax rates) were higher in tax years prior to 2018. By applying current-year losses against incomes from one of these high-taxed years, your client can offset more tax than they would be able to offset if they carried those net operating losses forward. Being deliberate with how you apply your client's losses can be a simple way to control how much tax they pay and when they pay it.
Excess Business Loss Limitation
Before Congress enacted the CARES Act, the TCJA prevented individuals from offsetting more than $250,000 of nonbusiness income with business losses. This limitation was lifted retroactive to 2018 through 2020, allowing individuals to apply any and all business losses against nonbusiness income in those years. This change is not optional, so individuals who reported excess business losses in those years are required to file an amended return. Make sure your tax clients understand the consequences and adjust their long-term plans as needed.
Penalty-Free Withdrawals from Retirement Accounts
The CARES Act allows individuals to withdraw up to $100,000 from one or more of their retirement accounts in 2020 without owing the 10% early withdrawal penalty. This applies to both individual retirement accounts and to employer-sponsored plans as long as employers adopt language that allows for coronavirus related distributions. Taxpayers can choose to take the withdrawal as a permanent distribution, or they can treat their withdrawal as a short-term loan.
Income taxes will not be automatically withheld from the withdrawal, so taxpayers would be wise to set aside some portion for taxes. A third of the income taxes associated with 2020 withdrawals must be paid each year beginning in 2020 or until the withdrawal is returned to the retirement account. If your client chooses to return the withdrawal, they must do so within three years and can request a refund for any income taxes they had already paid in.
When considering if this method is good for your client, ask yourself some of the following questions:
How much is my client wanting to withdraw, and what percentage is that amount of their total account balance?

Are there any other ways for them to acquire cash, like personal loans, home equity lines of credit, or liquidating assets?

Is my client willing to lose out on market gains that occur between the time they withdraw

How much will this cost my client in lost compounded interest?
Encouraging your clients to take or borrow from their retirement accounts can be tricky, and it may not be the best option for all, but as part of a bigger plan, it can be a valuable tool. We highly suggest you demo our software for accountants, which can help you produce various tax planning scenarios for your clients.
Bonus Depreciation
Bonus depreciation as a tax planning concept is nothing new, but the CARES Act made one change that makes bonus depreciation accessible to more taxpayers.
When Congress passed the TCJA at the end of 2017, they inadvertently made qualified improvement property (QIP) ineligible for bonus depreciation. QIP assets are non-structural improvements made to the interior of a building, which includes assets like fire protection, drywall, ceilings, interior doors, electrical, and plumbing. When they omitted certain wording from the tax bill, QIP was given a 39-year MACRS depreciable life rather than a 15-year life as they had intended. This "retail glitch" has been a detriment to businesses that open or renovate locations frequently – restaurants, retail shops, and hospitality businesses, to name a few. Fortunately, the CARES Act corrected this oversight. Retroactive to 2018, QIP is given a 15-year depreciable life, and it once again became eligible for bonus depreciation.
Because this correction was retroactive to 2018, businesses can amend prior year returns to apply bonus depreciation to QIP assets they had placed into service that year. As your clients' advisors, you may need to perform a cost segregation study to identify which assets are truly QIP. But most importantly, you must understand how bonus depreciation will affect other areas of your client's tax return. Uniform capitalization and the business interest expense limitation are just two items that may be affected by additional depreciation deductions. Make sure your client understands the costs associated with calculating these approaches and the cost of preparing the amended returns themselves.
Business Interest Limitation
A provision in the TCJA limited business interest expense deductions to the sum of (1) the business's interest income, (2) the business's floor plan financing interest, and (3) 30% of business adjusted taxable income. The CARES Act increased the limitation to 50% in 2019 and 2020. This may have a big impact on your clients, especially those in industries with high levels of business interest like trucking companies and construction businesses. Real property trades and businesses may elect out of Section 163(j), but their election will not be without consequences. For instance, real property businesses electing out of Section 163(j) must depreciate QIP assets under ADS rather than MACRS. This prevents them from using bonus depreciation on those assets.
The complexity of this section of the tax code was made evident when the IRS released a final regulations document that was 569 pages long and a proposed regulations document that was 285 pages long. As your client's advisor, it's important you understand its complexities.
Software For Accountants Can Help You Determine the Best Approach
Many of the CARES Act provisions are simple and digestible on their own, but when we consider making these changes all in the same year, the best path forward becomes less clear. Each provision plays off the others, and performing dozens of different scenarios to determine the best combination of tax elections will be difficult and time consuming.
Fortunately, we created tax planning software that simplifies this process. With our tax planning software, you can tweak one election here or there and see how those changes affect your client's return (or make a lot of changes). Your tax clients will appreciate being able to see each of the possible outcomes, and together you can create their optimum tax plan for 2021 and beyond.