Blog
How to Get Accounting Clients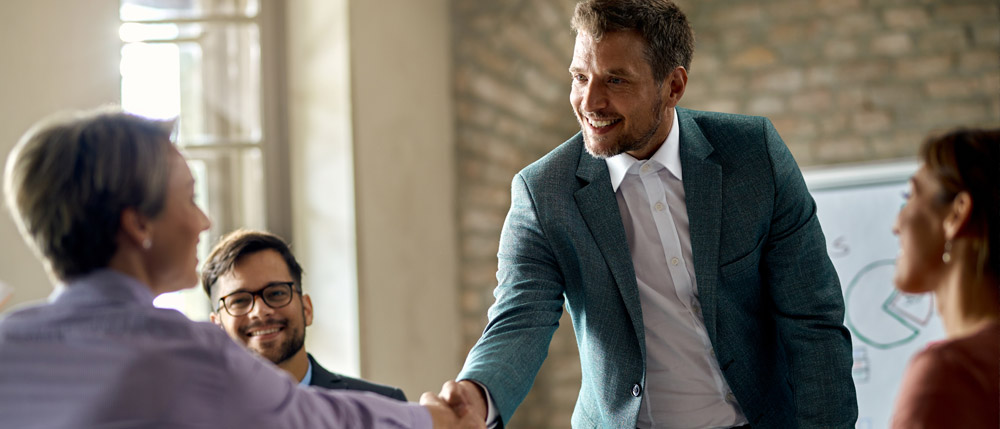 If you have an accounting firm and want to get accounting clients, this blog will show you how to close deals taking as little as three to four minutes of your time. The truth is, getting new accounting clients isn't about "having the time", it's about commitment and courage to do something you might feel uncomfortable doing. Here's an example of what we're talking about:
As seen in the video above, if you've already talked to a potential client, you must follow up with them in a unique way! Making a personal video on your phone and texting, emailing, or Facebook messaging it to the potential client has an extremely high success rate in terms of getting back into an engagement and closing a deal. Saying you don't have time is an excuse because it literally takes just several minutes!
Get Accounting Clients by Knowing What The Client Is Buying
In your follow up video, remember that while it is great to have an efficient deliverables process and a polished product, ultimately this is not what the accounting client is buying. As a matter of fact, all of the following, while potentially helpful, are NOT what the client is buying:
The client is buying one thing, and one thing only. The client is buying the RESULT. For tax planning professionals who do tax planning, the result is current year savings, future year savings, the savings from today until the end of their life and the compounding interest added to those savings.
For monthly accounting, the client is buying a done-for-you system so they don't need to worry about reconciling their accounts, CFO forward looking statements, cost-saving measures, reports that help them plan and produce an ROI, and the ability to make better real-time decisions with data.
The results that you will give them need to be the focus of your video.
Don't talk about how you've been a CPA for 20 years and "would love to help you out." Don't talk about how you are among the top tax planning professionals in the nation. Instead, get specific to their situation and talk about THEM, not you! Remind them of the benefits you can provide.
It does not matter to the client whether you can deliver the most complex tax plan in the history of tax planning. They don't care whether you have the most stunning templates in the accounting industry so long as your accounting services can save them money, make them money and deliver results. When you can clearly communicate the results they're looking for—the value that you will bring for the client—sales will follow.
Get Accounting Clients by Communicating Your Value
The accounting prospect is not always aware that what they are buying is the result. You, as the accountant, should be fully aware. Remember, marketing and sales are only as good as the product they represent. While you know less than you will five years from today, you still need clients today. As long as you are an entrepreneur, you will always run two businesses:
You have the business you are running today ensuring deliverables go out, new clients are brought on-board, and

the correct staff are hired

.

You also have the business that you are building where you are learning new skills, adding new services and strategizing for the next level.
As you go through this journey of growing your accounting firm, you are no longer a normal accountant, you are an entrepreneur who provides packaged services that provide massive value to your clients.
If it's scary to make a follow up video to a potential client, remember that it's normal and you will only get better from this day forward. You'll gain more experience, you'll put together better packages, and you'll provide your clients more value in the future than you can today…but TODAY'S benefits are what you need to communicate.
Here are some examples of communicating your value:
"Jim, you've already missed three potential deductions throughout the year that I can see, not to even mention the fact you aren't tracking depreciation, so let me help you make strategic decisions with your taxes to save you over $24,000."
"John, let me help you with your budgeting and monitor your cash flow on a monthly basis so you can make decisions on data rather than just winging it."
"So Craig, I can pull reports from past 12 months and examine the seasonality of your business—this way you can have a better budget and determine better times to buy inventory."
"Jennifer…I know you're tired of managing the finances yourself, not to even mention the errors that have already happened in the reporting. Let's put a stop to this mess and get you back to running your business while I take managing the accounts off of your plate."
Get Accounting Clients by Getting Back on the Phone with Them
While doing a selfie video is great, ultimately the only purpose of it is to get back into contact with them. The goal is to engage in another phone conversation and ideally a strategy session over a Zoom call. Top tax planning professionals know that you need to present what you do WITHOUT solving their problems or coaching on the call, or giving them the answers to how they fix their problem. You want to state:
The process of working with you

The specific results they'll receive from working with you

Be specific about the process, but vague on the details (especially with CFO services)
At this point, you should also have a very clear understanding of the scope and price. DON'T TAKE ON EVERYTHING! It's important to understand that just because the client has a need for something, does not mean that you have to assume the responsibility for it.
For example, you may not want to do:
Payroll

Accounts Payable and bill pay

Accounts Receivable and invoicing

Other sub account management
If you can keep their team members on board, bookkeepers, AR/AP clerks, administrative assistants, office managers, spouses, etc. to keep activities you don't want to do, that's better. In short, you want to solve their problems, but you only want to be their solution to the services you actually want to provide for them. It has to be a win/win situation in order for it to work, or you'll soon regret having them as a client because they'll be paying too low for too much hassle!