Blog
Experience for Accountants Is Less Important Than Getting the Best Tax Planner Software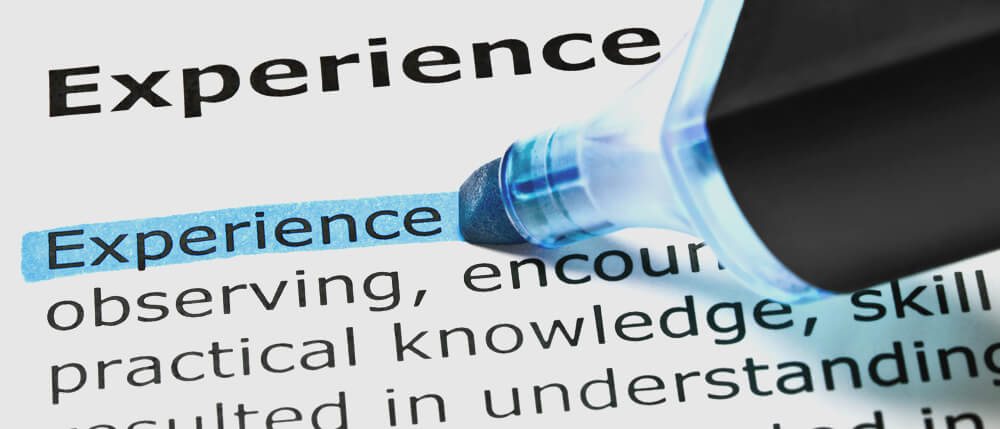 When it comes to accounting and tax work, there's a fear—especially if you're just starting your own firm—that you don't have enough experience yet in order to be successful for your clients. This is especially true when it comes to certain services such as tax planning, CFO or financial coaching. While experience for accountants is important, figuring things out along the way is what every successful accountant ultimately ends up doing…and you'll find having tax planner software will go a long way to maximizing the value you can bring to clients, regardless of your experience.
Experience for Accountants: Trial Through Fire
Getting a degree or a license is great, and so is getting experience at an accounting firm, but what does it really mean to be qualified? You don't need a traditional job track or a university education in order to have the knowledge to do a job—you just need the ability.
What plagues most people that are trying to go out and build an accounting business is that they think they need to know how to do everything before they can do anything. As an example, a tax planner wants to help her clients save money on taxes. Whenever she sits down with a potential client, she becomes worried because she thinks she needs to know how to do everything possible for the client.
The fact is, you don't need to do everything that could possibly be done, you just need to take the client from where they are to a better place. Plus, with tax planner software available, much of what you think you need to know has already been done for you. In fact, did you know that even the most experienced tax planners often can't find a client as much tax savings on their own as they can by simply using tax planner software?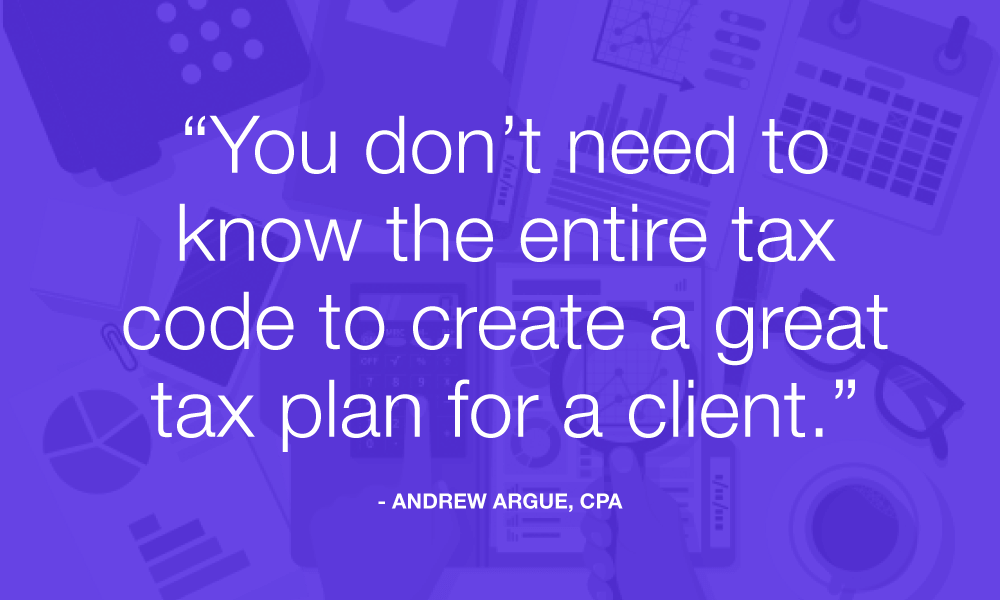 Experience for Accountants: Helping Clients to the Best of Your Abilities
The whole idea that many accountants have about the need to have extensive experience before helping a client is off base. Experience for accountants is always a plus but it's usually not required. Consider this:
A teacher doesn't need a PhD from Harvard in order to help his 7th grade students learn. He just needs to know more than his students. Or, a doctor doesn't need to be the Surgeon General of the United States to help a patient, he just needs to have enough medical knowledge to know how to treat the ailment that the patient is suffering from.
It's not the 7th grade teacher's job to make their students ready for college, but to further their education where they're at and be ready for the 8th grade. It's not the doctor's job to make the patient into a high-performance athlete in peak condition, but to help the patient simply become healthier or less sick than they were before they visited the office.
Likewise, accountants don't need to know everything inside the tax code, they just need to know more than their clients. By being in a position of authority, you can help your clients and get them into a better position, even if you don't perfect their situation. When you help someone in business, you don't have to solve ALL of the problems they have, just some.
The main question to ask yourself is this:
"Is this client better off after my service?"
The main question is NOT, "Have I done everything possible for the client?"
Do you see the subtle difference between these two mindsets?
Experience with Tax Code
Imagine 30 people investigating the entire tax code for a week straight using all resources available. Maybe they could save a person $100,000 after all that research. You, however, on one short 45-minute call, can save them $40,000. Could you have saved the client an additional $60,000? If you knew everything in the tax code, yes—but you still helped the client. Having 30 people investigate their specific situation for two weeks isn't an option for that client. All they have is you and your experience!
You do not need to memorize 70,000 pages of tax code. You do not need to know all the answers for everything. You just need to have enough knowledge and experience to be able to help clients, that's it. It also helps to have tax planner software that finds savings for your clients by combing through thousands of possible strategy combinations!
Experience That Matters for Accountants
As long as what you have to offer is going to make a client's business better, your experience is good enough for now. You can continue to grow and expand your experience as you work.
Here's all the experience you need as an accountant:
Can you help someone save some money on taxes?

Help them grow their business?

Help them create more sales?

Help them create more profit?

Help them reduce expenses?
Whatever your service is going to do in particular, as long as it's better than what they're doing right now, that's all that matters. You're not going to solve everything. You're certainly not going to solve everything in an hour, and you're probably not going to solve everything in a year. That said, the more experience you create for yourself, the better and better over time you'll become.
Positive Experience that Accountants Need
Knowing that your experience is constantly evolving, let's look at a list of some general proficiencies and traits accountants need to be successful in their work:
Motivated

Good communicator with interpersonal skills

Organized

Business acumen

Detail-oriented

Analytical

Ethical and honest

Resourceful and multi-tasking abilities
While these strengths are great for many types of careers, any accountant certainly benefits from sharpening these skills. In fact, if you possess these qualities, you can learn the technical aspects of everything else over time.
The bottom line is this: If you try, you have a chance of succeeding. What's also true is that if you don't try, you have a zero percent chance of success. So, talk to someone, try to get a client. Put yourself out there and see if you can help someone. Invest in a good tax planner software for your clients. You'll be surprised how much you can help as an accountant even if you have very limited experience.
If you care about the client, if you're willing to do the work, if you're willing to research, then even if you haven't gone through the path you think you have to in order to be qualified, you can still become successful as an accountant.
Experience for accountants of course is helpful, and the more you have, the more confident you can become. That's why it's important to continually invest in yourself to learn from the experience of other accountants. This fast-tracks your own knowledge, and why we created the 7 Figure Firms coaching program.