Blog
CPA Exam Tips: What to Expect on CPA Exam Day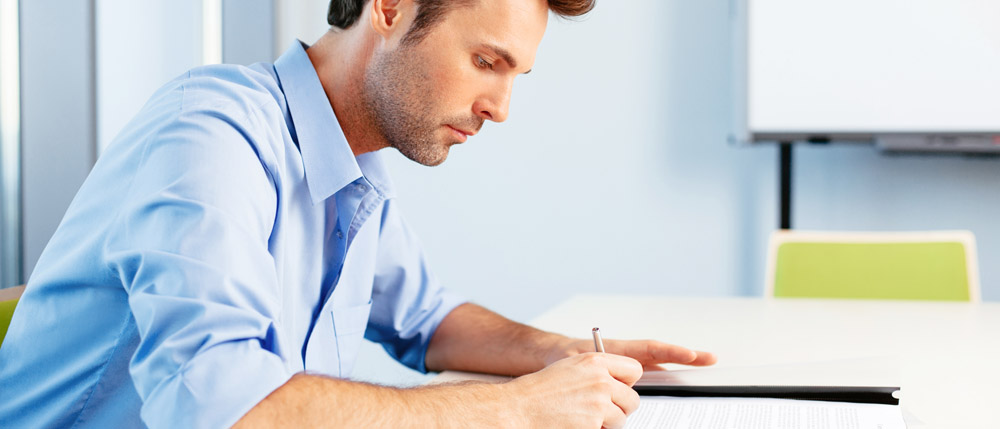 Oh no…it's here. Your CPA exam day. You have spent the last 4-5 weeks studying for this exam. You can do it. Just breath, and once you have relaxed a little bit, you're probably wondering what to expect when you walk into the Prometric Testing Center. No need to worry. We have provided the exact layout that every single CPA candidate goes through when they head to Prometric.
CPA Exam Tips for Prometric
There are 3 items you need to bring with you on CPA exam day:
1. Notice To Schedule—The NTS must include the exact name that is listed on your identification card. If they do not match, you will not be allowed to take the exam. If you require a reprint of your NTS with the proper name on your identification card (i.e. drivers license, passport) then you can request it from the NASBA.org website here.
2. Two Forms of identification—(For US Prometric Testing Centers). So, what does that mean exactly? Any combination of at least two of the following
Valid driver's license with photo and signature issued by one of the fifty U.S. states or by a U.S. territory

Valid driver's license with photo and signature issued by a foreign government authority, that is printed in English to the extent necessary to compare your name with the one on the NTS and confirm that it is a valid driver's license. (Examples are driver's licenses issued by Canadian, Australian, New Zealand and British authorities, and from countries that retain English as an official language)

Valid Passport with photo and signature issued by the U.S. government

Valid government-issued Passport (for non-U.S. citizens) with a photo that has your name exactly matching the Name or Passport Name field that appears on your NTS.

If your Passport is not signed, you must provide a secondary identification with a signature.

Non-U.S. citizens whose signature is not required on the Passport and/or driver's license should complete an I.D. signature waiver prior to taking the examination. E-mail nasbastore@nasba.org for instructions on completing an I.D. signature waiver.

Valid state identification card issued by one of the fifty U.S. states or by a U.S. territory. If you do not drive, you may have an identification card issued by the agency that also issues driver's licenses

Valid U.S. Military identification

An additional government-issued identification from the above listing

Accountancy board-issued identification (if provided by board)

Valid credit card

Bank automated teller machine (ATM) card

Bank debit card

A Social Security card

A student identification card

A U.S. permanent residency card (green card)

Note: For international testing centers, please refer to the

NASBA.org International Testing Center Candidate Bulletin here

.
3. Soft Foam earplugs (if necessary)—When you are taking the exam, there will be people sitting next to you and across from you also taking an exam. In addition, there will be movement, in and out of the center, as well as people taking breaks. All of these can be very distracting to someone who is having a meltdown while taking the CPA exam.
To avoid getting too distracted, the AICPA does allow you to bring in your own soft foam earplugs. The earplugs must not have any strings attached. The administrator of the exam will also check the earplugs for any hidden messages or recording devices. Don't even think about using this as a way to cheat. Also, Prometric provides headphones that you are allowed to wear if you want to. Unfortunately, these headphones are likely worn by multiple people on a daily basis.
CPA Exam Tips: Arrive Early and Check In
Entry to CPA Exam Tip #1: Arrive Early—You are required to arrive at the Prometric Testing Center at least 30 minutes before your scheduled testing time. For instance, let's say you scheduled your exam for May 17, 2020 at 5:30pm. Your need to be in the Prometric waiting area by 5:00pm, no exceptions. The extra 30 minutes is needed to process your information, give you a launch code and set you up at your computer screen to take the exam.
Don't chance it, plan on being there 45 minutes before your scheduled time. If you get there too early, bring your flashcards and study in the car!
Entry to CPA Exam Tip #2: Store Belongings—When you arrive 30 minutes ahead of your exam schedule, the first thing you will need to do is store your personal belongings. The testing administrator will give you a key to a locker where you can safely store your cell phone, any food or beverages, sweater, etc.
Note that you will not be allowed to access this locker until the end of your examination. Therefore, shut off your cell phone completely or put it in airplane mode. No need to disturb others when your ringtone is going off in the locker.
Entry to CPA Exam Tip #3: Check in with the Test Administrator—Next, it's time to do the check in. Make sure to have your two forms of identification, NTS and ear plugs (if necessary) in your hand. Your primary identification will be scanned into the Prometric computer and it will be swiped by a barcode reader.
This is all to verify that the form of identification is real. They will also cross reference your NTS stated name against the identification card and their system (which you probably applied for online when scheduling your exam). Hopefully, all three match up.
If not, there is a potential that you will not be allowed to sit for the exam. So, be careful when writing your name and just make sure they all match up. Then, they will ask that you sign the test log to verify that you have checked in.
Entry to CPA Exam Tip #4: Photo Shoot—Time for a photo shoot…kind of. The testing administrator must now take your picture. I've witnessed some people do funny faces or flex their muscles in the photo. But ultimately, Prometric needs the photo to identify you, if and when you take breaks during your exam. This is required in order to take the exam, so make sure you brush those teeth!
Entry to CPA Exam Tip #5: Body Scanning—As an additional check, the testing administrator uses a metal detector wand to check for any hidden devices you decided to not leave in your locker. This will be done at the beginning of your exam as well as when you step out to take breaks. They are looking for people who might try to bring in their cell phones, so don't do it. Have empty pockets before heading into your exam center. No need to ruin all of the hard work of studying by getting disqualified.
Entry to CPA Exam Tip #6: Fingerprints Scanned—A biometric fingerprint scanner will be used to capture your fingerprint. This is to verify that it is really you coming in and out of the exam center. The step could also be used to stop identical twins from swapping in and out. Regardless, your fingerprint will be scanned every time you enter and exit the testing center (including breaks). If you cannot have your fingerprint scanned, please address this prior to exam day. You can opt out of this by contacting your State Board of Accountancy or their designated agent before the exam.
Taking the CPA Exam: Tips from Inside
After you have gone through the entire check in process, i.e. body and finger scanned, identification known, and picture taken, it's time to head to the awaited CPA exam computer station. Noteboards and one fine tip marker will be handed to you. Hopefully, you have been practicing with a noteboard and marker during your studying sessions. This will be the only thing you can use during the exam.
Prior to 2013, you were allowed a pencil and paper but the AICPA decided to change the rules to something that mimics a dry erase board. You will be asked to write your launch code (which is essentially the code on your NTS) on the top of your noteboard.
If you need additional writing space, you are allowed to request more notepads from the testing administrator. However, in order to receive this request, you must turn in the original two noteboards first before hand. No pencils or paper are allowed to be used during the exam.
The testing administrator will walk with you and personally escort you to your designated testing computer. Once you sit down, lay out your noteboard and get acquainted with the chair, lighting, and noise. You can now reach for the Prometric headphones or earplugs you brought with you if it's too loud to concentrate.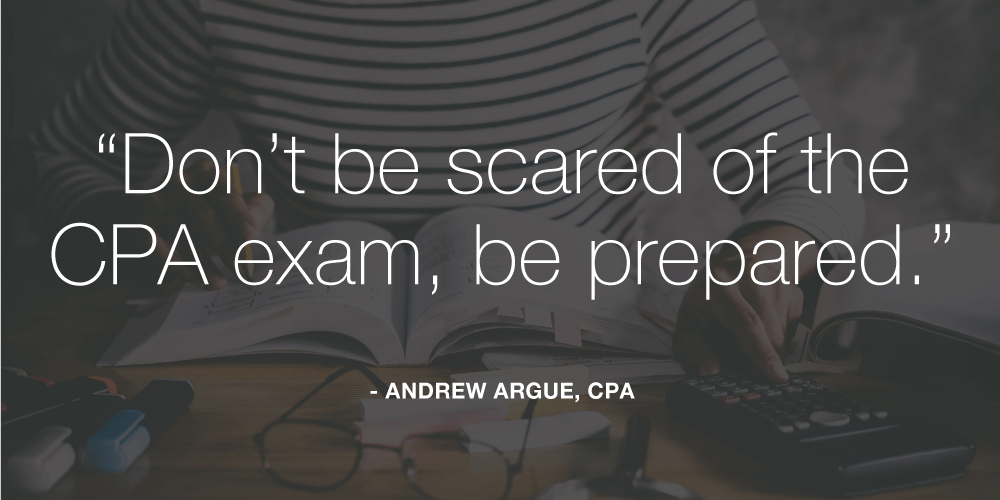 The computer screen will turn on and request that you enter your launch code. Make sure to properly enter the code or else the exam will not start (i.e work properly). You don't want to cause any additional issues by entering in the wrong number. After you enter the launch code, the computer screen will then walk you through introductory notes about the CPA exam and what you are about to take.
In essence, it will let you know that you have a certain amount of time to take the exam, which test you are about to take and the total questions you will be asked to complete.
You only have ten minutes to review this information. If you go pass the 10 minutes, the exam will automatically terminate and you will forfeit your chance of taking the exam. Just don't let that timer run out!
Note: Most CPA review courses provide a practice exam within their materials. This is where you can become familiar with the actual structure of the exam and how to use the software. You will also be able to read through the introductory screen so you don't have to spend the 10 minutes on the real exam reading through it. You can also obtain a free practice exam from the AICPA here.
CPA Exam Tips For During Your Exam
So, you have entered your launch code, read the introductory session and hit "begin". You are working through the questions and knocking them all out correctly…right?
Here are some things to note when taking the exam:
CPA Exam Tip #1: Taking Breaks—You are only allowed to take a break when you have completed a testlet. This means that after taking all 30 multiple choice questions, the screen will let you know that you have completed the testlet. The software will then proceed to ask you if you want to take a break or move on to the next testlet. This is the only time you are allowed to take the break. Our advice is to take the break.
Get up, go to the bathroom or get a drink of water from the fountain. Refresh your mind and get pumped up to take the next testlet. Remember, the time is still running if you decide to take a break. So, make sure to allocate time during the exam for breaks.
The last thing you want to do is run out of time because you decided the bathroom break was going to be 20 minutes instead of 5 minutes.
You will also be asked to scan your finger and sign the test log each time you exit and enter the testing center. Be prepared to sign your name throughout this process.
CPA Exam Tip #2: Computer Error—This is a complete nightmare if it happens. What if your computer goes blank, freezes up, or your keyboard is stuck? These things unfortunately do happen, and there is no way you can pre-prepare for it. If your computer has an error or a glitch, you need to identify the testing administrator immediately.
This happened to a person we know of. While taking the exam, her computer shut off, and the testing administrator couldn't get it to work again. She was reimbursed for the exam fee but had to retake the exam on a later date.
CPA Exam Tip #3: Finishing—Congrats on finishing the exam! Don't start partying yet. Once you have completed testlet #4, the screen will let you know that you have finished the exam. You will then proceed to gather your things (i.e noteboard, marker, earplugs) and leave the testing area. You will then need to check out with the testing administrator.
When you walk out of the exam for the last time, your finger will be scanned and the testing administrator will take the notepads from you. They will proceed to have you sign the test log one more time to check out. Once you have signed the log, the testing administrator will print off a "Confirmation of Attendance" that you should hold on too in case there were any issues with your test or exit process. Lastly, you will be allowed to gather your personal belongings from the locker and you can then update your Facebook status with "I just took my CPA exam!"