Blog
Can Facebook Ads for Accountants Help Me Get Tax Clients?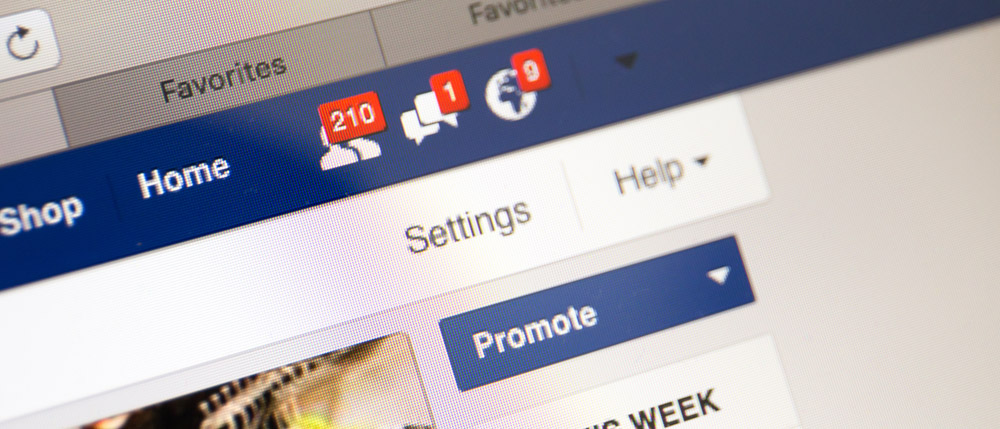 Are you tired of cold calling or digging up leads via referrals? If you're like most tax professionals, you'd like an easier way to get new tax clients. We don't blame you! The fact is, finding fresh leads is tough and time consuming if you do it the old-fashioned way. That's why many tax and accounting professionals are turning to Facebook advertising for accountants to literally hyper-activate their lead generation process.
Be warned, however. There is a big difference between just getting leads versus actually getting paying clients. Some accountants figure out the leads part on Facebook but never discover a process that turns those leads into happy clients. If you're going to jump into the world of Facebook ads, you need to do it right. 
Get Tax Clients With the Most Scalable Social Media Network in Existence
Facebook is, without a doubt, the most scalable social network when it comes to prospecting. What that means is, you can continue to potentially spend more and more money while getting a return on your ad spend. This is because the user base is so large on Facebook that you can still hyper-target a large number of people.
LinkedIn, nor any other social network for that matter, can scale the way Facebook ads for accountants can. Like huge whales swallowing swarms of krill, this is where the big tax firms go to grow their empires, getting $2, $3, $5, or even $10 back for each ad dollar spent to acquire a new tax client. You too can benefit in the same way, because Facebook allows even small startups and individuals to get into the game (if you know how).
Here are 3 Tips to Get Tax Clients on Facebook:
Know What Tax Service to Promote
You could start Facebook ads promoting 1040 tax preparation for $250, but that wouldn't be smart. By the time you factor in the ad cost to acquire the client, it wouldn't even be worth your time to do the 1040. Besides, when you do get a $250 tax return on Facebook, are you really going to upsell them on anything? You ALWAYS have to keep margin in mind. For example, it's better to sell CFO services than mere bookkeeping!
This is why we highly advise tax professionals to reserve Facebook ads for bigger ticket advisory services like tax planning that you can charge a premium for. If you're not offering a service for over $1,000 on Facebook, you're likely not going to have the success you want. So, in other words, go big or go home!
Get Tax Clients on Facebook with the Right Funnel
Facebook advertising for accountants is not simply about putting together an ad with an attractive picture or video, along with some sales copy, although it certainly does consist of that. Behind the scenes, there's a lot more going on. You have to plan an entire funnel, meaning that after your potential tax clients click on your ad, where will they go?
Will it be a website, a form to fill, a landing page? When they do go to the page your advertisement sends them to, what information will you collect, and how will you compel them to give you their phone or email? Moreover, once you have their contact information, how will you actually make an appointment with them (and get them to show up)?
Tax Professionals Start Small, Then Scale
Facebook ads for accountants to get tax clients follows the same rules you'd follow with most other marketing channels: start small and experiment with it, and build it up as you see it working. If you're going to put money into facebook ads, you should start with a small amount, perhaps $1,000 a month. This is because you need to test your ads and make sure they are working before spending more. 
As the ads begin producing an ROI, you can begin scaling them slowly. You're not going to jump from $1,000 a month to $25,000 a month right away, but in smaller increments. Scale too fast and you'll be throwing all your money away without enough leads or appointments.
Our Facebook Process to Get Tax Clients

Here is our refined Facebook advertising for accountants process that has been proven to work for many tax and accounting professionals. As mentioned earlier, the Facebook ad itself is just one small part of the overall funnel to make this system work. We suggest you invest in the following softwares:
Clickfunnels (for landing page and data capture)
ScheduleOnce (for appointment scheduling)
Close.io (for strategy session)
You may not need all this to sell an individual tax preparation to someone, but keep in mind to be profitable on Facebook, you'll likely need to sell higher level services. You'll need a video strategy session with a person in order to get them as a client.
Here is a hypothetical scenario of how your Facebook ad numbers could look like:

Why Buy a Tax Firm When You Can Build a Tax Firm?
As seen above, the amazing thing about Facebook ads for tax professionals is that you can SCALE it. If someone were to buy an accounting firm, typically they have to pay 1X annual sales. So, let's say someone wanted to buy a firm with $500,000 in sales, then typically, they'll have to pay a sale price of $500,000 to buy that firm.
When you do Facebook ads, you could be able to get somewhere between 5 to 10 times out of it. That means you can spend $50,000 to $100,000 to get to $500,000 in sales. Remember, you're not going to start with a $50,000 commitment. You're going to start with $50 a day, and as it's working, you spend more to make more money. Building a business this way is way less money than buying an already built up tax firm.
Your Next Step to Get More Tax Clients on Facebook
If you'd like more information on how to put all the pieces together inside your Facebook funnel to make it work, we can guide you through an 11-page checklist so you don't miss a single step—including everything you need to do to set up your landing page, calendar, and Facebook account so that it all connects seamlessly. We can provide you proven templates that work, so you can have ads to model from and not work from scratch (saving you not only tons of time but tons of wasted ad spend on creatives that don't work).
We want to help you have 100% confidence to be able to launch your own Facebook ad campaigns with the right message and offer for your specific audience!
Facebook Stats Tracking Spreadsheet for Tax Professionals

Free Stock Images to Use for Tax Professionals

SMS and email reminder notifications ready to use

Facebook Business Page Example Posts to Model

Facebook Business Page Banner Photo Ideas

Facebook Ad Copy and Images Examples for Inspiration

Favicon Icon