Blog
Best Strategies to Start Accounting Career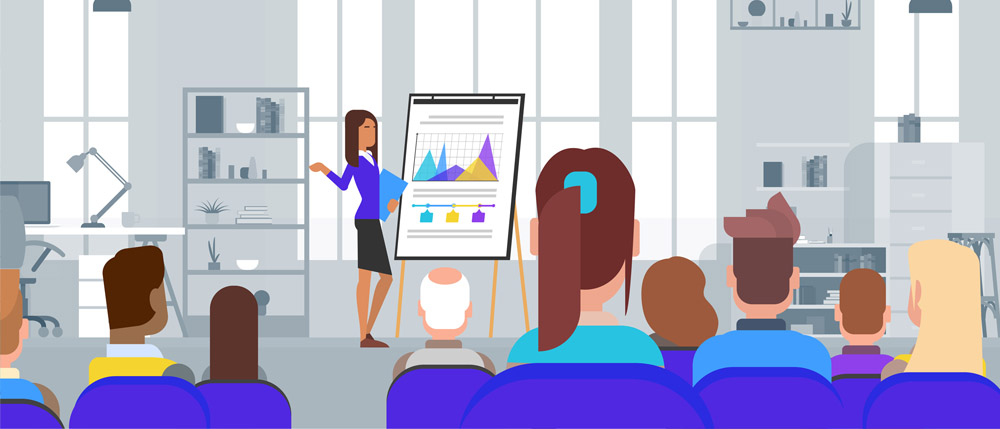 If you're looking to begin an accounting career, pay attention. While we recommend you attend your local career fair, be on the lookout for an even better opportunity—the info session. Typically, info sessions are more limited than career fairs in that they usually involve only a single firm. At most, an info session will consist of a handful of firms in a specific industry. If you attend one in the right way, they are powerful tools to get you closer to your first job inside an accounting firm!
Why Attending an Info Session is Important to Launch Your Accounting Career
The info session is a much more direct and valuable recruiting tool for the Big 4 firms than career fairs. This is because the firms get to determine exactly what you hear, and they aren't competing with dozens of other companies for your attention. Furthermore, info sessions are typically only attended by candidates with serious levels of interest, so they know their audience is more focused and they can give a more detailed sales pitch of their firm.
The results of this are that info sessions are typically attended by people of higher importance at the firm. It would not be uncommon for a Partner or Manager to be present for an info session, whereas the lead recruiter is about the best you can hope for at a career fair.
Info sessions usually run about 45 minutes, give or take 15 minutes. You can expect a slide deck presentation from the firm's recruiting team as well as time for a Q&A session. Info sessions usually conclude with an informal Q&A through individual discussions with the recruiting team for those students that stick around at the end.
This opportunity is a great way to connect with important leaders within the accounting firm, and hence, move towards your goal of getting an offer to interview with the company.
Your Primary Goal at the Accounting Firm's Info Session
The info session is not, as some of your peers may mistakenly think, an event for you to go and learn more about the firm. It is an opportunity to continue building personal relationships with the recruiting team and demonstrating the quality of your candidacy. Therefore, you should seek the chance to interact with the recruiting team in a meaningful way during the info session, which can be accomplished several ways.
More often than not, if you arrive at the info session early, you will be able to catch the recruiting team as they are setting up or waiting to start. This is an excellent chance to go up and say hello to any members of the recruiting team you have previously met. Perhaps you previously spoke with the Partner, but this is his first time on campus. If so, prior to the info session would be a great time to catch the Partner alone and have a quality conversation with him.
The conversation need only be cordial, so it is completely fine if it is primarily an exchange of pleasantries with some minor small talk. You do not need to ask probing questions about the firm. After all, the recruiting team spent their free time creating the presentation for the info session in order to answer many of those questions!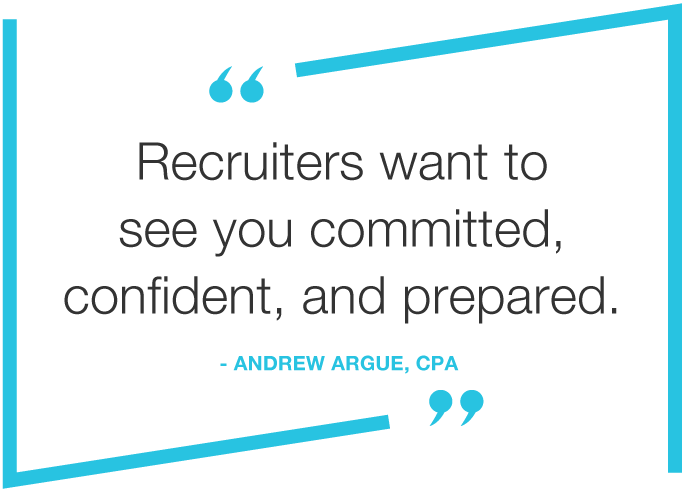 The only thing requiring any real effort here is making sure you arrive early. If there are 30 people in the room when you get there and you go around shaking hands, everyone is there to do that. The recruiting team may be more hesitant to interact beforehand if there are more than a few students in the room. The best strategy, therefore, is to make the effort to get there really early (and thus once again demonstrate your interest and focus) and make the most of the relaxed atmosphere prior to everyone else arriving.
It is difficult to get the recruiting team alone to yourself. Most of the time there is one recruiter for every 5, 10, or even 20 candidates. Getting a ratio of three or four to one (you) is unheard of and becomes a very effective and efficient use of your time. You could spend three hours at dinner and cocktails and work hard all night to get 10 quality minutes with two or three recruiters. This can be accomplished in 3 minutes with the full attention of every recruiting team member prior to the info session.
Another very valuable piece of information is that the recruiting team will often meet with their campus contacts before arriving at the location where the info session will be held. That means you might have a really good opportunity to bump into them in the career center, near the head professor's office, etc. To restate the point we just made above: it can be an incredibly valuable use of your time to try and touch base with the recruiting team prior to the info session beginning. Take the hour out of your day to position yourself as well as you possibly can.
During the info session, do not feel the need to be overly talkative or ask awe-inspiring questions. You cannot earn a job offer here and trying too hard to impress the recruiting team becomes very obvious in this setting. The key moments to interact with the recruiting team actually come before and after the info session. One or two well-thought out and on-topic questions are more than enough during the info session, and if nothing comes to mind, you certainly won't be penalized for simply sitting and paying attention to the presentation.
How to Talk to Accounting Firm Recruiters After the Info Session
After the presentation, you should touch base again with as many members of the recruiting team as possible. You can expect to have to navigate through a swarm of your peers, as everyone will be eager to meet important members of the recruiting team. For many of your classmates, this may be their first time interacting with employees of the firm. Politely bide your time (you can expect to have to wait in line) until each recruiter becomes available.
Don't expect to get too much time with anyone because there will be a lot of candidates the recruiters need to see, and they'll probably be ready to call it a night not too long after the presentation. This won't be a problem for you because your goals here are to simply get a little more face time (the more familiar the recruiters become with you the better) and to continue to demonstrate your maturity and interest in the job. Here are some suggestions for accomplishing this:
Thank them for their time! Info sessions are usually done at night and are in addition to what each recruiter has to accomplish in a normal work day. They will appreciate that you have noticed the effort they are putting in and it's just common courtesy.

Ask a question or two you have about the firm. Leveraging material from something they said or from the presentation is fantastic. Don't kill yourself trying to come up with the best question they have ever heard, just show them that you paid attention and are thinking about what it would mean to start your career at their firm.

Reconfirm the next visit they will be making to campus and reiterate that you are looking forward to it.
If you are telling yourself all this sounds redundant at this point, then good. That is the goal. There is not an easy way to circumvent the hiring process and have a job fall into your lap. There aren't any golden tickets out there that will give you the job offer and take the place of hard work and determination.
Starting Your Accounting Career Will Take Commitment
Building a strong relationship with a recruiting team is an ongoing commitment that cannot be accomplished in one night. That is why we're breaking down every step in the hiring process to show you every opportunity that exists to get slightly more comfortable with your recruiters. Consider these two scenarios:
Scenario #1: Accounting Firm Job Seeker
Jose has a 4.0 GPA and great extracurricular involvement, as well as quality job experience to round out his excellent resume. He doesn't waste much time with the recruiting events because he knows his resume is tough to beat. However, when he does interact with the recruiting team he does a good job and feels confident about his prospects of landing a job. Jose has a solid interview and upon thanking the Partner for his time, he fully expects a job offer.
Scenario #2: Accounting Firm Job Seeker
Matt has a 3.6 GPA, is involved in a few activities at school, and despite working hard at all his summer jobs feels like he has to get pretty creative to make them passable talking points on his resume. He realized this ahead of time and upon reading this blog, decided to make the most of the hiring process to show the recruiting team that there is much more to him than what they can see on his resume.
By the time interviews come around, Matt has interacted with various members of the recruiting team (either face-to-face or over the phone) over a dozen times. Each time Matt has impressed the recruiters with his knowledge of their firm and his motivation for the job, as evidenced by his attendance at every event and the effort he puts into talking to everyone. Furthermore, the team feels fully confident in Matt's ability to interact with other team members and the client if he were to be hired thanks to the cordial conversations and small talk they have had with him throughout the past three months.
Matt has a decent interview, but wishes he could re-do a couple of his answers as he was nervous and forgot to make a couple points. Matt leaves the interview hopeful but unsure of whether or not he will receive an offer.
Who do you think is more likely to get hired? Every recruiting team is different, so we won't pretend there are any guarantees. That said, when a recruiting team is choosing between someone who is supported by a single good impression and an impressive piece of paper versus someone who has demonstrated over and over and over again that they have the characteristics the firm is looking for, the recruiters are going to choose the latter.
For this reason, we stress you make every single opportunity available to make a good impression. Though the opportunities may each be slightly different, the goal of each is the same: prove to the recruiters that you are a mature, motivated, outgoing candidate that has what it takes to succeed.
To Start Your Accounting Career, Start Building Your Brand
You are building your brand throughout the hiring process. You are showing the firm exactly what they are getting if they pick you, and you want that brand and that message to be very consistent. One additional benefit to building a strong brand throughout the hiring process is evidenced in the scenarios above. If you have repeatedly proven yourself to the recruiting team, they will go into the interviews having already made up their mind about who you are. You insulate yourself from a poor interview, because even if you interview badly, the recruiters are going to think twice about you because their gut feeling will tell them that was not the person you are.
Interview anxiety is one of the biggest challenges candidates face. You have the opportunity to eliminate this from even being a possibility by adhering to the principles we're trying to teach you to use every time you interact with a recruiter. So, make the most of an info session! You won't be offered a job by attending one, nor will you lose your chances of getting an interview by missing one. The point is, an info session is one tool among many that we encourage you to use as a step toward your ultimate goal.