Blog
Can You Be a Successful Accountant Without Becoming a Professional Outsourced CFO?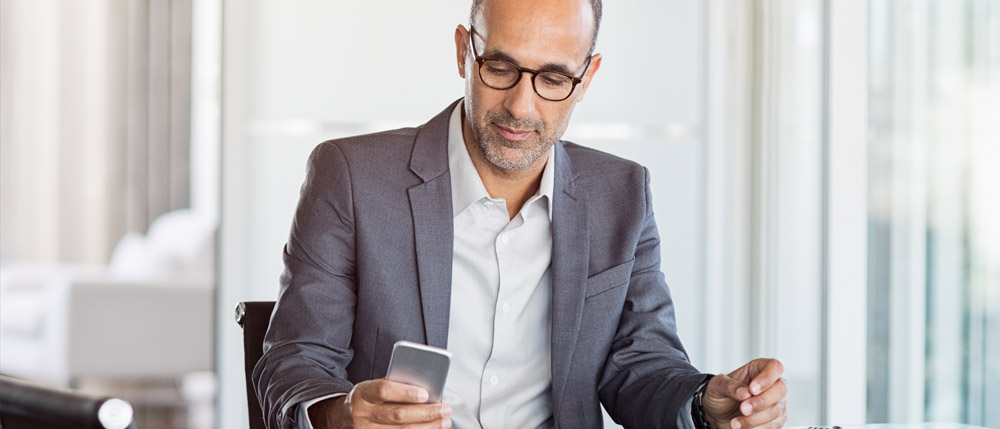 An outsourced CFO is someone that is specifically driving more value to a business, providing some tangible benefit:
They increase sales and margins.
They decrease expenses.
They increase cash flow and the business valuation.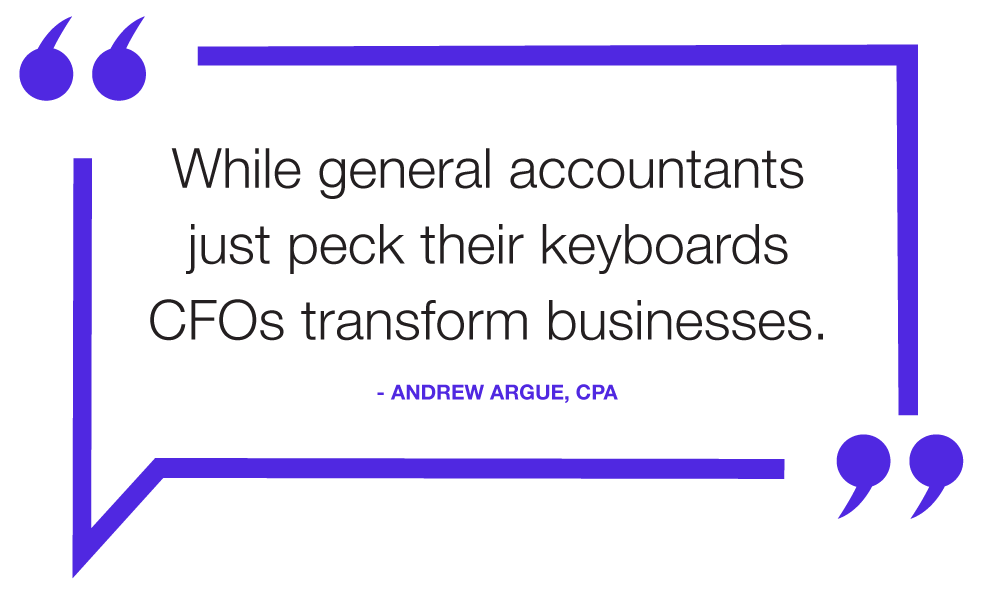 What Exactly Does An Outsourced CFO Do?
The challenge most accountants face with offering CFO services as they attempt to grow an accounting practice is they believe it's a cookie cutter service, like reconciling the books or handling AP. A successful accountant might charge $4k or $5k monthly for AR & AP services, but call it CFO services—but this should never be the case. 
Instead, when you think about truly offering Chief Financial Officer services, the services tend to include higher end value offerings. Here is an example of one service you could offer…
Forward Looking Statements.
Now what does that mean exactly? Well, depending on the client, forward looking statements could include forecast reports or even mapping out the full P&L budget for the next month or year. However, the small business owner doesn't just pay you $5k a month for those reports.
The true value comes into play when you add the "one-on-one review meeting" to walk through the reports and PLAN alongside the business owner how to:
Increase sales

Increase margins

Hold their team accountable
It's one thing to just submit reports to a small business owner. It's another, more challenging activity, to sit down with the business owner and actually walk through the reports together, and plan on how to improve the business overall.
So how do you conduct these conversations? What's the secret to nailing the value of an outsourced CFO offering to get the business owner to continue to pay you month after month?
Value Creation for Outsourced CFOs
As an outsourced CFO, you're not running their business—you are an advisor to them. The value you can bring is industry specific knowledge! Why do some of their competitors have high margin while others have low margin? Why is one competitor growing while the other is contracting?
These are the types of questions that you can answer for a client—the very opposite of cookie cutter accounting services like reconciling books or handling AP. Being a CFO is more about a way of thinking than it is about one specific template that's going to work for every company. A typical accountant doesn't treat the fact that every company's in a different situation. CFOs need to consider many complexities.
General accountants provide compliance services and data entry. CFOs actually help owners and entrepreneurs run their business better, make more revenue, save more and net more. Clients want work and labor from an accountant, while clients want knowledge from a CFO. In reality, a CFO is really just a successful accountant.
So, being a CFO isn't so much about giving your client one specific service. It's about being able to have a conversation, not about accounting. How many times have you heard, when you talk to a potential client, and they're like, "Well, my accountant is just so reactive," This is because they just do the books and send over the numbers, but they're not actually thinking.
CFOs do more than just put the numbers together, they interpret the numbers. They are proactive, not reactive!
Questions Outsourced CFOs Ask
Let's take a look at some of the questions you might be asking yourself if you're a CFO for a company who has $1.5 million in sales. It's not a company with massive volume, but based on the company's pricing, should they have higher pricing? Are their pricing problems relative to competitors? Have they made the decision that they're just going to price as low as possible so they make it up on volume?
Those are some questions you could start with. It's best to always start with the top of the P&L statement. If you're going to be working as a CFO with them and help them increase profitability—which is really the main outcome of why they're going to work with a CFO—then revenue is the very first thing you have to focus on.
That means your attention needs to be on price and volume along with cost of sales. Is it higher than it should be? Is it in line? Is it structurally high? Is this something that they cannot change because it is based on negotiation with vendors, spoilage, etc.?
Then consider gross profit. Compare it with the industry average in mind. Compare this with industry potential, which is way more important. If you've met one company that you know has been selling a similar product, or the same competitive product that has a higher gross profit margin than them, instantly you know it's possible to do better.
Then you have to understand why this is all happening. The good news is there are very few reasons when it comes to revenue and cost of sales. You can then look at operating expenses, salaries, headcount, personal expenses, etc. and then consider tax, post-tax & net profit.
The main value you can figure out for them is…"This is your current situation. Why is this so, and how can we change it?"
You want to stretch their belief a little bit so that they feel challenged while still being able to see it happen. You want to be on the borderline of something that's actually possible in your mind and that you can transfer into their mind.
This is where a lot of people get hung up on the CFO services. You are not responsible for increasing revenue, increasing volume or increasing price. You're going to look at each of these, but the company has to take responsibility for it—they pay you to make the plan. You have to hold them accountable.
You're also going to give them the information they need so that they can understand results, interpret them, and make a plan of action to get it done. You have to sell them on it, saying something like, "You're running a business that SHOULD be doing $XXX,XXX in profit, but you're only doing $XX,XXX." This is the work you do as the CFO.
The greater the gap in what they are currently profiting versus what they should be profiting, the greater your fee should be! This is how you properly grow an accounting practice.