Blog
Accounting Firm Growth Starts With Charging Clients More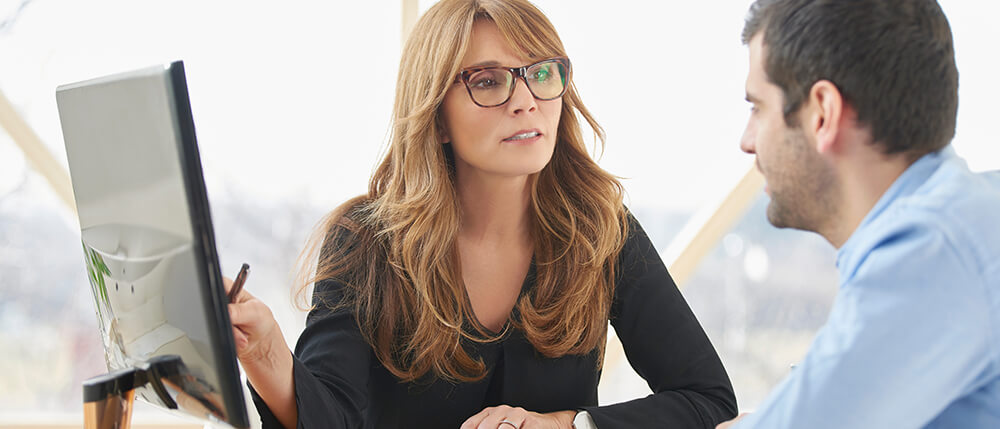 Are you a "Parakeet" accountant paid to peck at the keyboard all day? Are you working more "in" the business rather than "on" the business?" If so, this blog is for you. We'll discuss the shift between just being an accountant to being an entrepreneurial accountant (all successful accountants are entrepreneurs to some degree).
Working On Your Business is a Great Accounting Firm Strategy
Ask yourself, "How can I work less time IN the business where I'm actually doing the accounting, and spend more time working ON the business as an entrepreneur?"
There are multiple stages that soon-to-be entrepreneurs go through. The first stage for accountants is what we call the parakeet stage (or typically called the generalist accountant). They charge low fees for monthly accounting services.
In fact, most people that start their businesses in accounting start out as a "parakeet", so there's no shame in it. Typically, this business is built on word of mouth, networking events, friends, family and personal connections. You provide any accounting or tax service that someone will pay for.
You could have as many as 30 or more services, so when you get into this situation, you're not only a generalist on the services you offer, but also the industries you work with. This drives low fees, because it's hard to be great at all the various services delivered when there are so many, not to mention so much custom work to be done. Each industry is different, and it's a bit of a learning curve with every new client.
With this in mind, parakeet accountants generally aren't respected all that much by their clients, and their work is seen as a commodity. In addition, most of their clients are small, doing less than $500,000 in annual sales. They're only doing baseline commodity compliance work as opposed to higher priced advisory services.
Key Questions Accountants Must Ask Themselves:
How do I increase the profit in my business while spending less time actually doing the accounting? Am I currently focusing more of my work week on accounting or on growing the business, such as selling more services, training new hires, and designing new service offerings?
Remember, the difference between a "practice owner" and an "entrepreneur" are the percentage of time spent working ON the business rather than in it. You can be a parakeet at either a small or a large accounting firm, so it's more about the design of the practice than the scale.
Here's how it should work—the more time you spend working ON your accounting firm to grow it (instead of "in" it pecking at the keyboard) the more your profits will grow.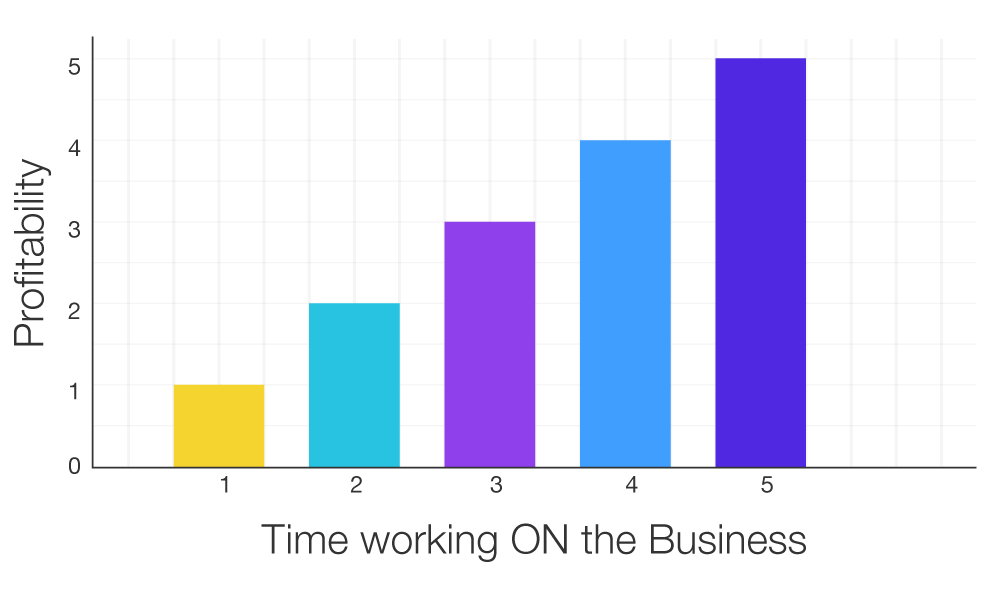 Strategies for Accountants: Upselling Existing Clients
As mentioned, parakeets are typically paid to play a "$100 per month calculator game." Just paid to peck at the keyboard like a parakeet. While it's a sad story and it's unfortunate, if you're at this level, the good news is that it's easy to get out of this level. There are several key things you need in order to make it beyond the parakeet stage and experience accounting firm growth.
You can begin to change by looking to upsell your existing clients. Maybe you have a number of clients doing payroll or sales tax. What more can you do for those people? You can easily start by picking one of your existing clients who needs an additional service, and message that client, "Hey, I thought of you today. Are you free to talk tomorrow?"
You can also sort your clients by income, and reach out to the top ten to do a mid-year or quarterly check-in call it whatever season you're in. Offer a tax plan. Bundle your services for them into a new annual contract with auto renewal.
Properly Pricing Your Services as an Accounting Firm Growth Strategy
When considering the pricing of your accounting services, there are a lot of factors to consider. Profitability, the structure of your services, the value you're providing your current and prospective clients, etc. should be considered. Pricing for accounting services can quickly become complex, especially as you start to adjust pricing on a per-client basis.
Sometimes you adjust your service structure to meet perceived client needs as well, but we recommend keeping your pricing structure (and your service structure as well) as simple as possible. Layered pricing strategies don't always result in a profitable engagement. Streamlining your pricing keeps it simple for your clients, but more importantly, keeps it simple for you.
A profitable engagement is always the goal. Why introduce complexity to your pricing, packaging and sales, if the bottom line does not reflect the effort to get there? If you spend a limited amount of time and effort testing a more complex pricing and service structure, and you stop closing clients, go back to a simplified pricing strategy!
Replacing Bad Clients for Good Clients
In general, whatever a "parakeet" does, you want to avoid. That means if your accounting firm does offer commodities like low-end compliance work, you pay someone on staff to do it—you're not spending your own valuable time pecking at the keyboard. Your time is better spent pursuing higher-end advisory services like tax planning, CFO and financial coaching packages.
Instead of being a generalist, it's better to get into a specific niche and pursue targeted clients in your area of expertise. This means you likely need a whole new group of clientele, eventually to replace your current clients who only want to pay you pennies on the dollar for their bookkeeping. If you can't eventually upsell these "cheap" clients, it's better to replace them with clients who will pay for your new advisory services!
Being a Parakeet Pecking on a Keyboard Is Not a Good Accounting Firm Strategy
In conclusion, you need to move from working most, if not all of your time IN the business (where you are doing the accounting) to spending more time working ON your business as an entrepreneur. This is where accounting firm growth happens. Being an accountant isn't just about doing accounting work. It's about understanding how different accounting services are perceived, valued, priced and packaged. 
While accountants should bring value and make their clients happy, remember to make yourself happy too. You don't have to be stuck with miserable clients who are unhappy to pay you even $300 for a compliance service they don't value, when you could be having happier clients eagerly give you $3,000 or more for an advisory service.
To make this shift, you need to:
Learn how to price, package and deliver new services.

Reach out to existing clients and upsell them.

Reach out to new clients and offer them new services.
If you'd like assistance with any of these, we're here to help.