Blog
Accountants Need to Get Accounting Clients and Do Their Own Books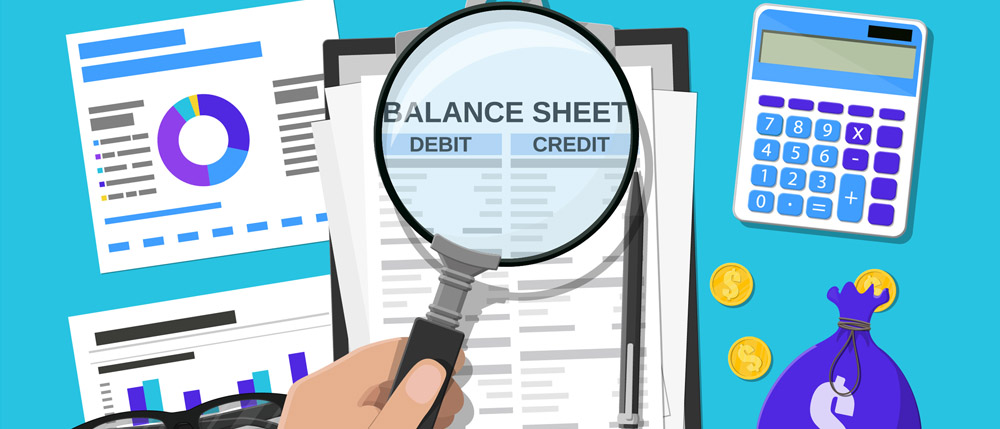 If you're just getting started in accounting, or even if you've been in the accounting industry for years (or even decades), this blog will give you the single most important accounting career advice you've ever heard. While that's a big claim, the concept is simple once fully understood. So, what exactly is this accounting career advice? Get accounting clients and do your own books!
Typical Accounting Career Trajectory
If you eventually own your own firm, here's usually what happens:
Many of your clients are low volume.

Some of your clients are non-paying or making delayed payments.

Clients want more of your time and energy (with less fees).

Your expenses are too high.

Your profit is too low.

You have no

specific niche of clients

that you serve.
If you own your own accounting firm, some, if not all of these things likely sound familiar. The question is, how can you transition to an accounting firm that has:
Higher volume clients (serving bigger businesses).

Higher revenue.

More profits.

Niche-specific clientele. 

Satisfied clients that don't suck your time and energy away.
Accounting Career Advice 101
The author of this blog went to college to get an accounting degree, got a CPA license and began working for a Big 4 accounting firm (even getting quickly promoted). Yet, he did NOT understand how money, debt, credit, income statements and balance sheets actually work. Of course, in theory he did—but in practical reality, he didn't understand, because he didn't do it for his own personal finances.
The personal financial situation is always an indicator of if you truly understand what you do for a living. Accountants who don't do their own personal income and net worth statement need to realize that the personal aspect of your financial life is the same as the business income statement and balance sheet.
When the author of this blog was in school, he learned things like…
Assets = Liabilities + Equity
But he always thought about it as…
Assets – Liabilities = Equity
While that's from a business perspective, you can also consider…
Assets – Debts = Net Worth
Honestly, it's the same. This is just a way to say it for business, using the business terms of assets, liabilities and equity. So, when you look at your business, the big problem accountants don't realize is that the numbers are just a reflection of actions in reality. The best place where you can learn this is your personal situation.
Go through and you look at your assets, your debts and your net worth. Think about what behaviors increase your assets, lower your debts and increase your net worth. What can you do to actually get these numbers to change?
Take the principles that you learn in your personal life and apply them to business. If you're an accountant helping businesses with their finances, yet you're financially broke, you need to take your own medicine.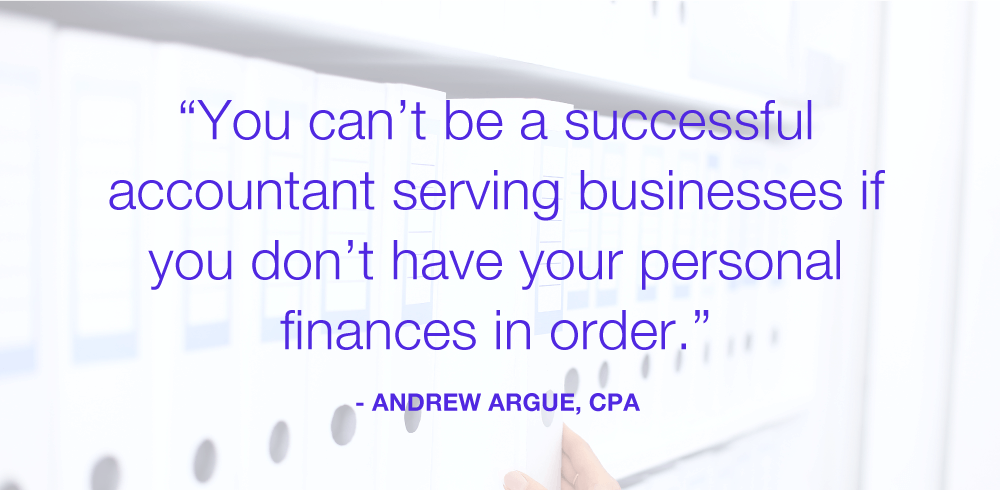 Get Accounting Clients and Get Personal Finances in Order
Make a plan. What do you need to do to pay yourself more, spend less money, have a higher over overall income and higher savings? What about in the business?
Do you need to get rid of some contractors?

Do you need to restructure some of your client accounts?

Do you need to

get accounting clients

?

Do you need a higher quality of revenue with higher pricing for the work that you're doing?
In regards to revenue, are you just lumping everything in together and not splitting out sub account management with monthly accounting, outsource CFO or controller work? Are you not splitting out tax planning and tax prep, and are you just lumping it all in with low end prep fees?
In summary, what is the problem on the income side?
Then, look at the expense side:
Is it the contractors?

Do you have an office? Is the office too expensive?

Is it needed at this point?

What are the other things that you're spending money on where it's not contributing to income growth and profit growth?
As you increase expenses, it should be on things that are growing income and growing profit. So, make a plan on each of these—assets, debt and net worth.
How long is it going to take you to pay off any debt that you have? Student loans and house…what's the timeline specifically? In the accounting business as well, if you have debt, what kind is it and how quick can you pay it off? If you've got AR, can you turn it into cash? Can you start billing upfront instead of billing at the end?
Implementing a Financial Strategy to Grow an Accounting Firm
List out all your problems, then go through and prioritize them. You should have key problems that you need to focus on fixing, the problems that are going to make the biggest impact on doubling your income—because let's face it, you're not doing enough in sales, right?
You need to be able to make a good net profit, but you've mis-organized that. Perhaps you've hired too many contractors and you're overpaying people.
Contractors are great but it doesn't always make as much sense as hiring people on a full time, W-2 basis. You could get a much fairer deal and much more committed people. Meanwhile, if the quality of revenue is too low, you need to work on redoing your services by repackaging, repricing and upselling clients. In short, start implementing a financial strategy that will change your situation.
If you're not successful in your accounting business, it's likely you're not doing your own books personally. If you are, then that's the start—practicing for yourself what you can do for businesses. One that happens, you'll be in a position to grow your accounting firm into what you want it to become and be a successful accountant!