Blog
7 Secrets to Grow a Tax Firm With Tax Planning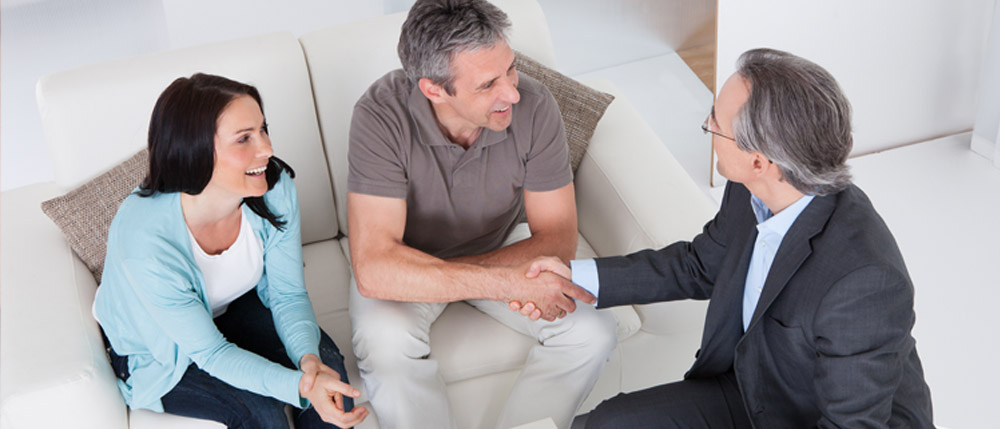 Tax planning can be one of the most profitable opportunities available in the accounting world today. The problem is, many accountants are doing it wrong and leaving TONS of money on the table. This blog covers some tips to make sure that doesn't happen to your tax firm. Not only will your client love you because you've provided them with so much value, you're going to be pretty happy as well because you'll be offering a high-value, high-margin product and service. What follows are 7 secrets to grow a tax firm with tax planning:
#1: Secret to Growing Your Tax Firm 
Knowing the Goal of the Tax Plan
The goal of a tax plan is not to do everything to fix a client's business. The only thing you're trying to do for your client is get them from where they are now to a better place. That's the goal.
Let's say you learn a new strategy three months from now, then you can implement it for them at that time. Don't feel pressure to get it perfect from the start. You can always go back to them and say, "Hey, I learned this new strategy. I think this would be a great idea for you to implement." A tax plan is about doing what you know you can do NOW for the client.
You're not trying to get down every single tax strategy in the world. You just want to get them from where they are now…to a better place after working with your tax firm. So, whether you don't even come from a tax background at all, or you've been in tax for 30 years already—no matter what your level of experience is—you're not trying to learn everything. Know the goal!
#2: Secret to Grow a Tax Practice
Avoid Life-Sucking Clients on the Initial Tax Planning Sales Call
The great thing about tax planning is you'll usually know right away whether it's going to work out with a potential client. The first strategy session you do with potential clients is a mirror of how the entire relationship is going to go.
If they come in super demanding, for example, do you even want to work with that person? Worst-case scenario is they actually DO sign up to work with you and then you have to talk to them more!
You need a process to weed out bad people, because if they're acting crazy and not following your process on a sales call, then when they become a paying client, they're going to act the same way. That's why if it's not going well, sometimes it feels good to end the call.
It's completely fine to say, "Hey, this isn't going to work. I honestly do wish you the best of luck." That way you can leave with your dignity and go to the next call. The main thing that matters, is leaving the call feeling like you won even if you didn't close the deal.
#3: Secret to Growing a Tax Firm
Use This Big Motivator to Get Clients to Work With You
If you can show them how they've lost money in the past year, it's much more powerful than saying "I estimate I can save you $35k in taxes." Even if you can't do anything about past returns, it's still a powerful tool to get the client to work with you. Why?
They will start FREAKING out once they realize how much they've overpaid. They'll have a pit in the bottom of their stomach. Gaining revenue seems fake because it's in the future. Losses feel real because it already happened. Fear of loss is psychologically much more persuasive than talking about future gains, so during a tax planning call with prospective clients, focus on how much money they've lost!
#4: Secret to Growing Your Tax Practice
Stacking Your Services
An important question to ask is, "How can you provide the most value for the client?" Fundamentally, tax planning is really just providing education, because when you deliver the plan, you're teaching them the strategies.
If they want to implement, they're going to have to do that on their own. The challenge with that is, they likely won't implement it. So again, "How do you get the best result for the client?" It's with a done-with-you model. Instead of just doing the tax planning, you should be doing the planning, implementation AND preparation (and charging separately for each).
Tax preparation is the lowest value service of the bundle. When you move up to tax planning, there is higher value, but the problem is, it's not the highest valued result a client can get. There's great value in the tax plan itself, but there's a certain percentage of people that are going to drop off after only implementing a few things. Or they'll implement something wrong, which is why you need to implement the tax plan for them to bring them the "value trifecta".
Without a doubt, tax planning, implementation and preparations all bundled together provide the highest value to your clients. Plus, it's not only what is best for them, it's best for you. This is the scenario where you can charge the highest amount of money, because if you're getting the client the best result, then you can charge the biggest fee.
#5: Secret to Grow a Tax Firm
Protect Your Client's Assets Using THIS Loophole
The Augusta Loophole came to be because people that had second homes near Augusta National, where that major golf tournament is held each April, would rent their houses out for a few days and not have to pay any taxes on the rental income they received. Here are the details of this loophole:
Augusta Strategy Ins and Outs
Board meetings for company at your home

Designed to rent out your home for less than 15 non-consecutive days

Cannot deduct your expenses

Company issues you a 1099-MISC "IRC Section 280(A) Deduction"

May be able to capture prior periods if you had meetings

Single member S-Corps or SMLLC's qualify
This loophole is a great strategy to tell your clients about. They can rent their house, for business purposes, up to 14 days per year without needing to recognize the income personally. Some things to watch for, however, are the fact that there's a difference between having a board meeting at their house and actually documenting the minutes, versus having a "board meeting" in a restaurant with their spouse.
Don't go out to a fancy restaurant and have this great meal expecting that it's going to be deducted as a board meeting. That's not how it works. If they go to a nice restaurant for a board meeting, it's not going to be a good thing if they get audited. This is for board meetings at home!
#6: Secret to Growing a Tax Practice  
Knowing How to Charge Tax Planning Clients
We charge 30% of current year estimated savings. You might feel insecure about what to charge your client (especially since you don't know how much you'll save them yet)…but ask for at least $2,500- $9,800. At the very least, just go with the $2,500. Here's why:
In the beginning with tax planning, your experience working with people is more valuable than the money you're going to make. It's worth it because you now have that skillset with you for the rest of your life. The worst thing you can do is talk to the client and do research for them without collecting any money.
Always collect the money upfront before doing any work! That's the point of the plan.
You're getting PAID to do the research. That time is valuable, so remember to always charge for any research you do. It can also be done much quicker now with tax planner software!
#7: Secret to Grow Your Tax Firm
Recommend Offshore Tax Incentives to Your Clients
If your client is willing to move to a US territory like Puerto Rico or the Virgin Islands, you can offer them massive tax incentives. Your client has to stay at least 183 days per year in order to qualify. Would it be worth it to your client to take part of their business offshore? While this won't work for most clients, it happens every year for some.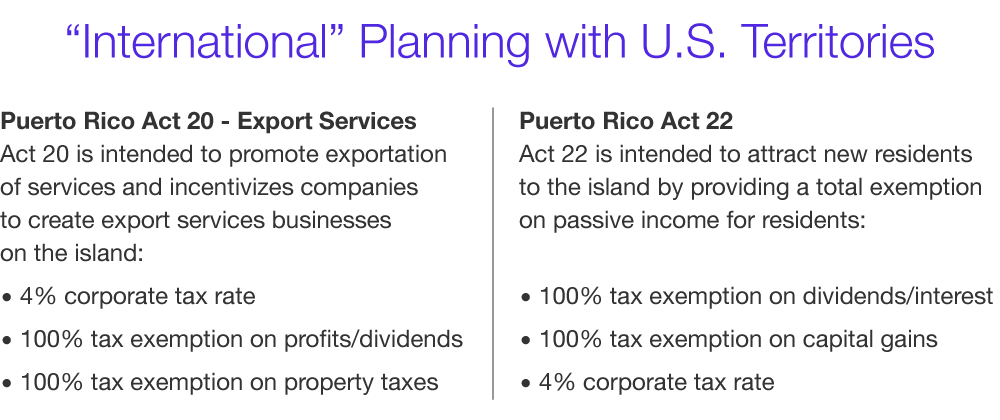 Building a Tax Planning Business to Grow Your Tax Practice
These 7 quick tips are totally useless to you unless you put them into action. The problem is, that's where many accountants fall short. Life gets in the way, that's why we are willing to work alongside you to force you to get this stuff done so that you can have a calendar full of high-paying clients. We've in the process of helping nearly 9,000 accounting and tax professionals take their firms to the next level. Why not yours? Our tax planner software is also a game-changer for anyone looking to seriously tax plan.